Kirsten Green, Interim Executive Director
Kirsten joined RRP in February of 2015 as the organization's Administrator and first full time staff member after volunteering at the first two Thoroughbred Makeovers at Pimlico. She is an "inactive rider" who believes her strengths are at a desk rather than in a barn but has found at RRP the sweet spot of continuing to be involved in the horse industry while doing what she does best.
With a background in customer service, logistics, and business administration, Kirsten keeps RRP humming along by supervising staff, serving as Event Organizer for the Thoroughbred Makeover, and overseeing the implementation and management of all of RRP's programs. Kirsten is a native of the Washington, DC area and now lives south of Annapolis, MD with her husband, Mike who we affectionately call Mr. RRP due to his perfect Makeover attendance record. They have two Cardigan Welsh Corgis, Ari and Pippa, who come to work each day to provide comic relief and receive free scratches.
Julia Oughton, Development Manager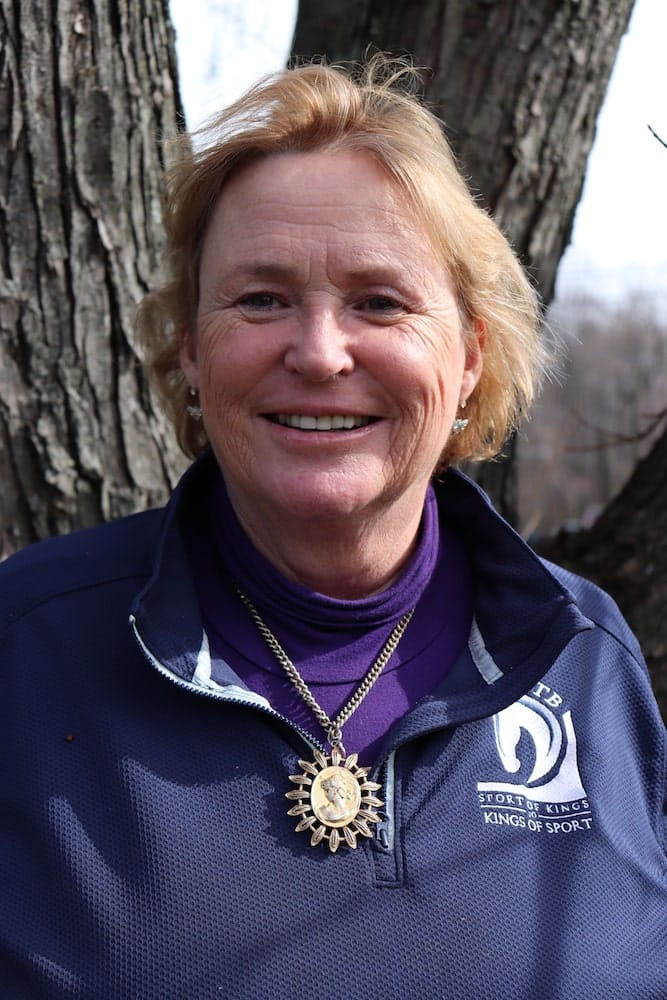 Julia joined RRP in March of 2017 as our Development Manager. She's a native of Great Britain who grew up in a riding school before setting off on an adventurous equestrian career. After working for no less than five Olympic riders and a former Bereiter of the Spanish Riding School, Julia finally landed in the US and found her passion in racing, galloping and training horses. She worked around the Mid-Atlantic racing scene for 17 years before taking her career in a new direction.
Julia is proud to be part of the RRP team and delighted to promote the OTTB cause far and wide. Her role is dedicated to growing our organization, increasing membership, and taking care of our wonderful sponsors. Having become a little "soft" (her words) to gallop horses she is thrilled to still be able to help. She lives in Lothian, MD with her teenage son, George, and Esra, a slightly neurotic Shitzu mix who comes to the office to socialize with Pippa and Ari. In her spare time she occasionally turns into children's entertainer, "Arabella the Pirate", a balloon artist, twisting weird and wonderful balloon creations.
Rhyan Banas, Operations Manager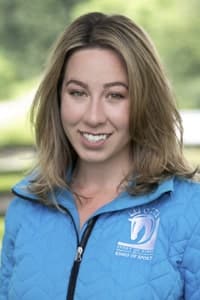 Rhyan joined the RRP team as our Operations Manager in June of 2021 after extensive volunteerism at the Thoroughbred Makeover. With a background in both equine and corporate event management as well as a love of process improvement and organization, Rhyan is thrilled to formally join the RRP team where she can continue to advocate for an organization and industry that she is greatly impassioned by.
It was a passion for the equine industry that originally moved Rhyan from her native home in Tampa, Florida to the Bluegrass State of Kentucky in 2015. After graduating from Florida State University with a bachelor's degree in Business Management she joined the staff at the Kentucky Horse Park where she served as an Equine Events Manager. Her work at the Horse Park expanded her knowledge and experience in event operations as well as provided her first introduction to RRP. As a hobby photographer Rhyan spends much of her free time with her camera in hand, she also enjoys visiting a friend's farm where she can be found grooming or borrowing OTTBs to ride.
Kristen Kovatch Bentley, Communications Manager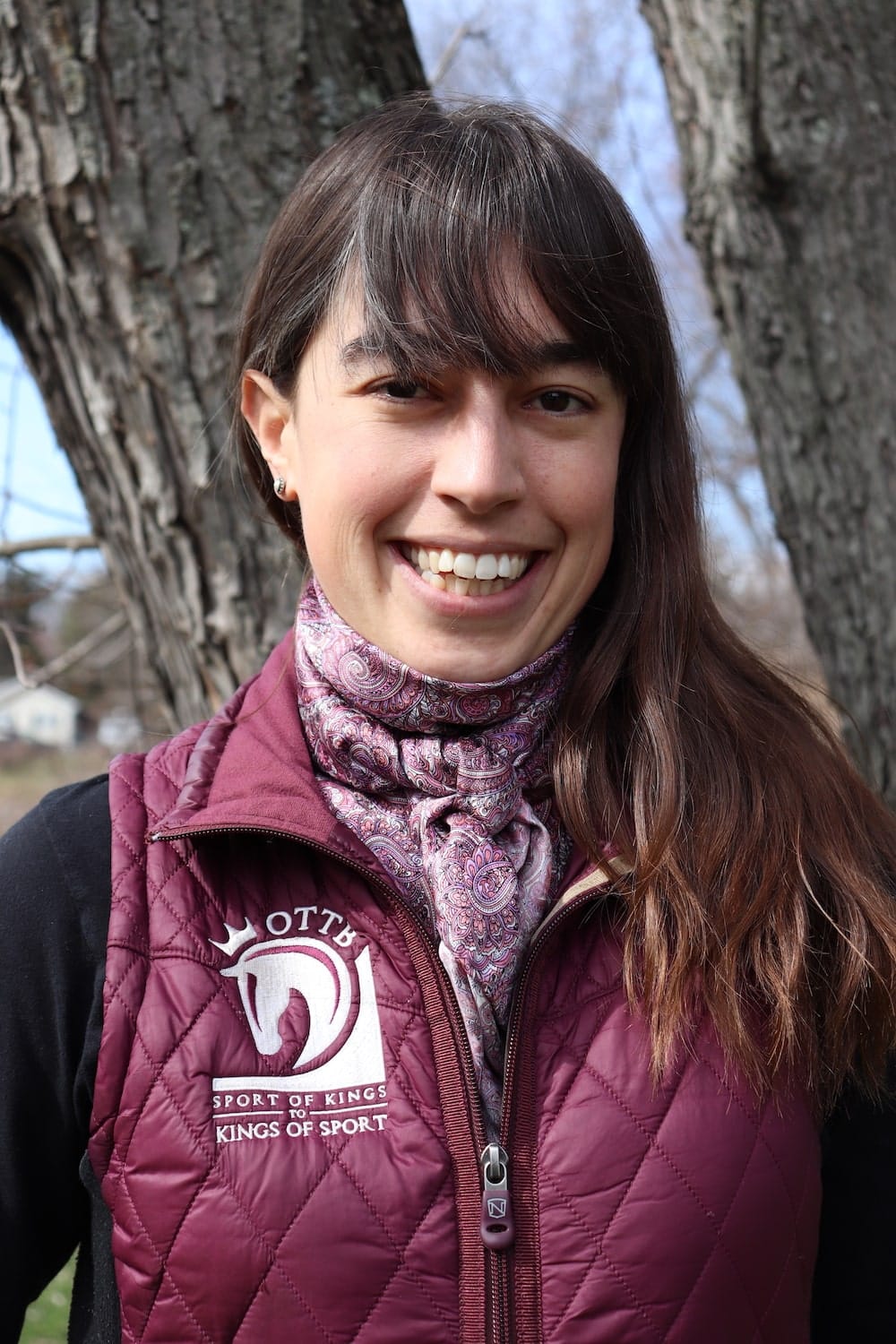 Kristen joined the RRP team in November of 2018 as Communications Manager, coming on board to continue telling the story of the Retired Racehorse Project, the Thoroughbred Makeover and the horses and riders who make it all happen. She was one of those riders herself in 2018, competing with her first OTTB Jobber Bill.
First a professional trainer and coach at the collegiate level in western disciplines, Kristen is now a full-time "horseback writer," combining her passion for all things equine with writing, editing and social media management, as well as sponsor relations. She lives in western New York state and competes her OTTBs Jobber Bill and Regal Justice in reined cow horse and ranch horse; Kristen is also a draft horse enthusiast and shows Percherons with her family.
Rayna Erasmus, Program Assistant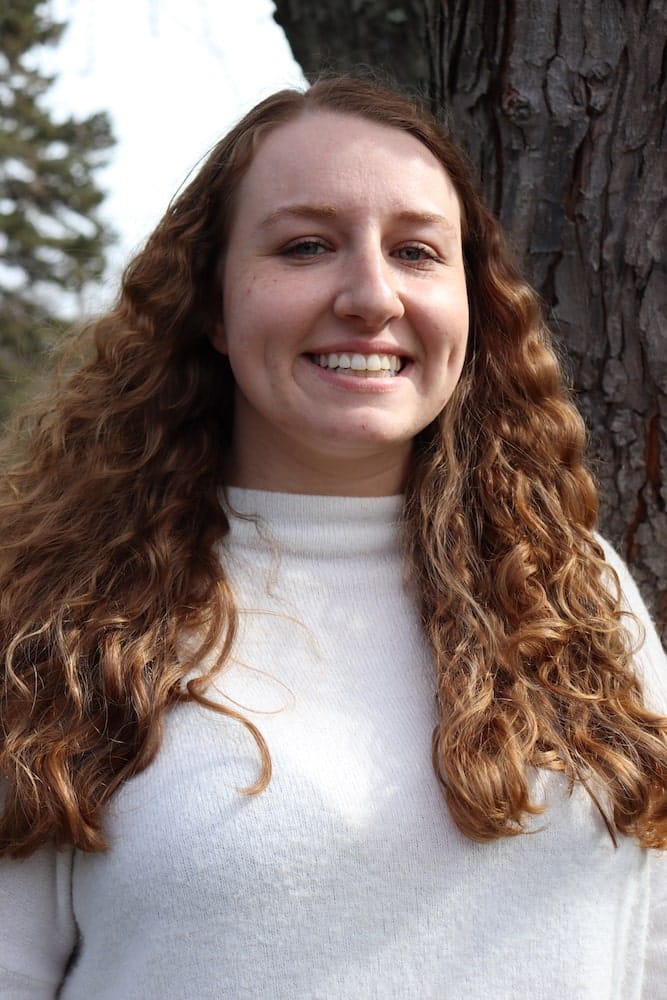 Rayna is the newest member of the RRP staff, joining in February of 2020 as the Program Assistant and serving as the Thoroughbred Makeover show secretary. Rayna grew up in New Jersey and now lives in Maryland. She graduated from the University of Tennessee in 2018 with a bachelor's in social work, and completed her masters degree in social work with a concentration in community action and social policy from the University of Maryland, Baltimore in 2019.
With experience working both in the equestrian industry and in internships at both non-profit organiztions and federal agencies, Rayna looks forward to combining her passions for advocacy, the non-profit sector and Thoroughbreds with the RRP. She's been a rider for over 12 years, first in hunter/jumper with a recent switch to eventing.
---
---
---
---
---
---
Subscribe to Off-Track Thoroughbred Magazine