---
Thoroughbred Makeover champion
Presented by: Churchill Downs
Special awards are sponsored by individuals, organizations, or companies to support their own initiatives and goals. Thoroughbred Makeover Champion, People's Choice Award, and Ambassador Award are offered every year. Other awards rotate in and out depending on sponsor interest.
The Thoroughbred Makeover Champion is the overall winner of the event, chosen from the ten discipline winners by the judges from all disciplines. Judges will rank each horse from 10th -1st, with each place having a point value associated (1st ranking highest and worth 10 points and so on) and the horse accumulating the most points is crowned the Thoroughbred Makeover Champion. Judges are asked to consider which horse they believe is the best trained of the ten finalists
Cash prize: $10,000 to the winner
2021 Winner: Forthegreatergood (Laura Sloan)
---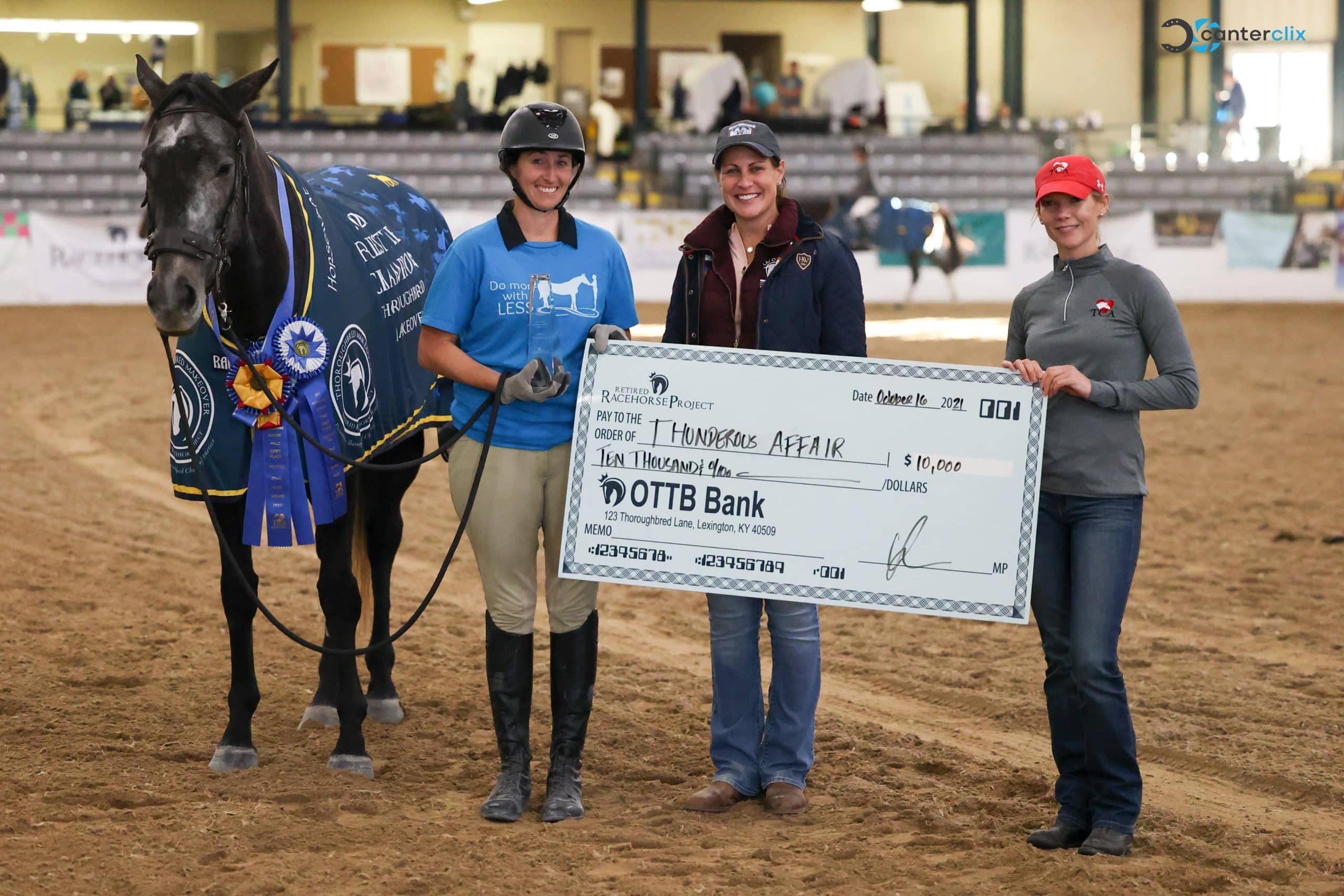 2020 Winner: Thunderous Affair (Lindsey Partridge)
2019 – Cowboy Swagger (Fallon Taylor)
2018 – Reloaded (Elisa Wallace)
2017 – Old Tavern (Charlie Caldwell)
2016 – Fairway King (Lauren Turner)
2015 – Soar (Lindsey Partridge)Past winners:
2014 – Icabad Crane (Phillip Dutton)
---
Presented by: Achieve Equine
The People's Choice horse will be selected by text vote by the public. The People's Choice winner will win the right to direct a donation to the equine-related 501(c)3 of their choosing. The RRP will hold $2,500 in escrow and will issue payment directly to the chosen charity.
---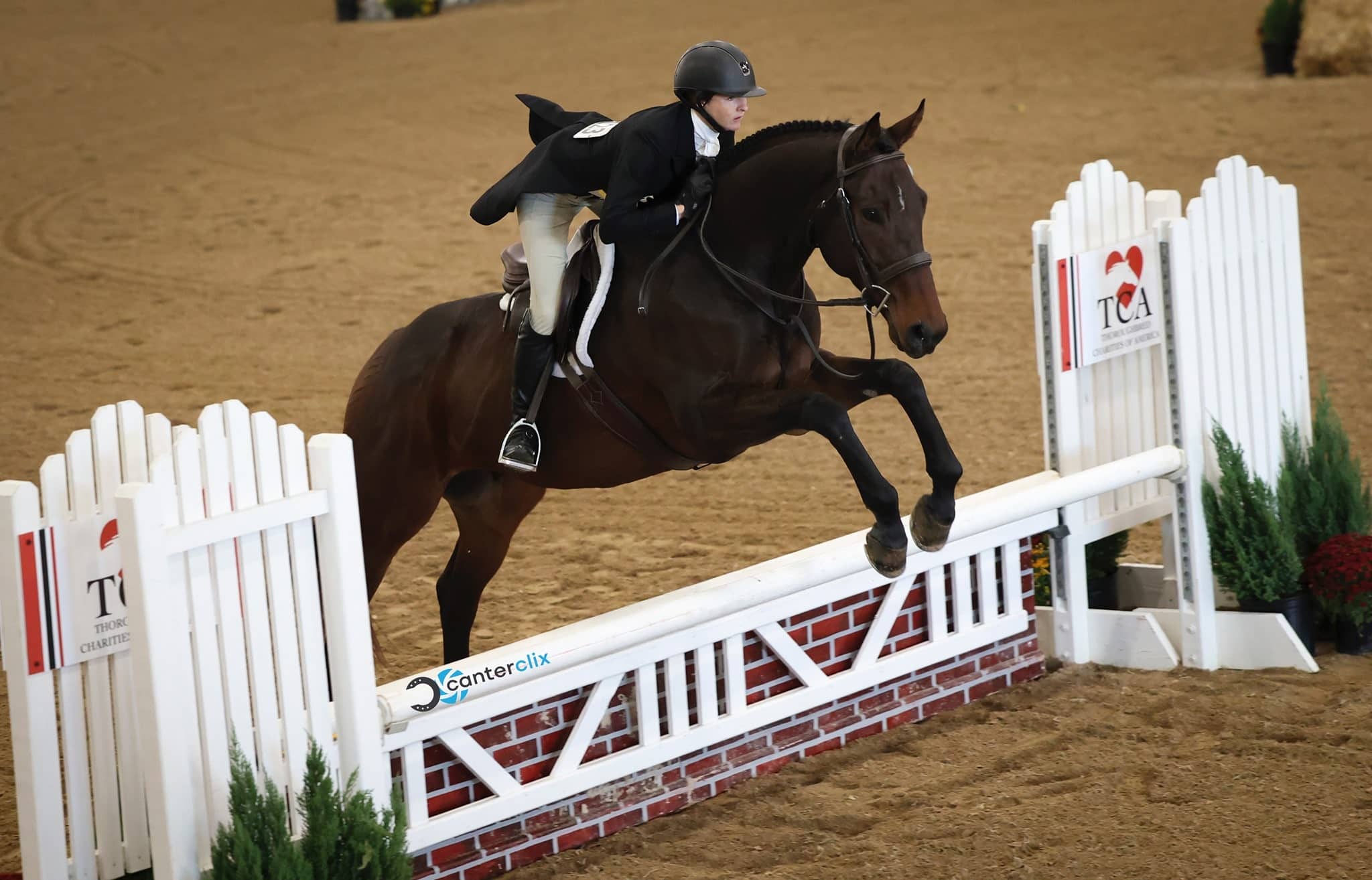 2021 Winner: Icarius (Alexandra Beckstett)
---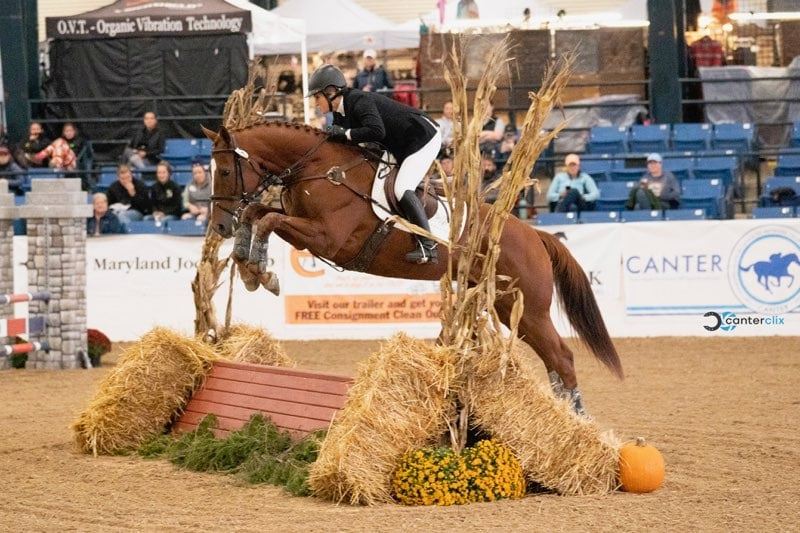 2020 Winner: Legend's Hope (Jazz Napravnik)
Thoroughbred Makeover Ambassador Award
Sponsored by: Pyrois Media
Awarded to a Makeover trainer, official or volunteer who best embodies a spirit of teamwork, cooperation, sportsmanship and inclusivity. Individuals will be nominated for the Ambassador Award during the Thoroughbred Makeover at the info desk, and the RRP staff will select a winner from the pool of nominees.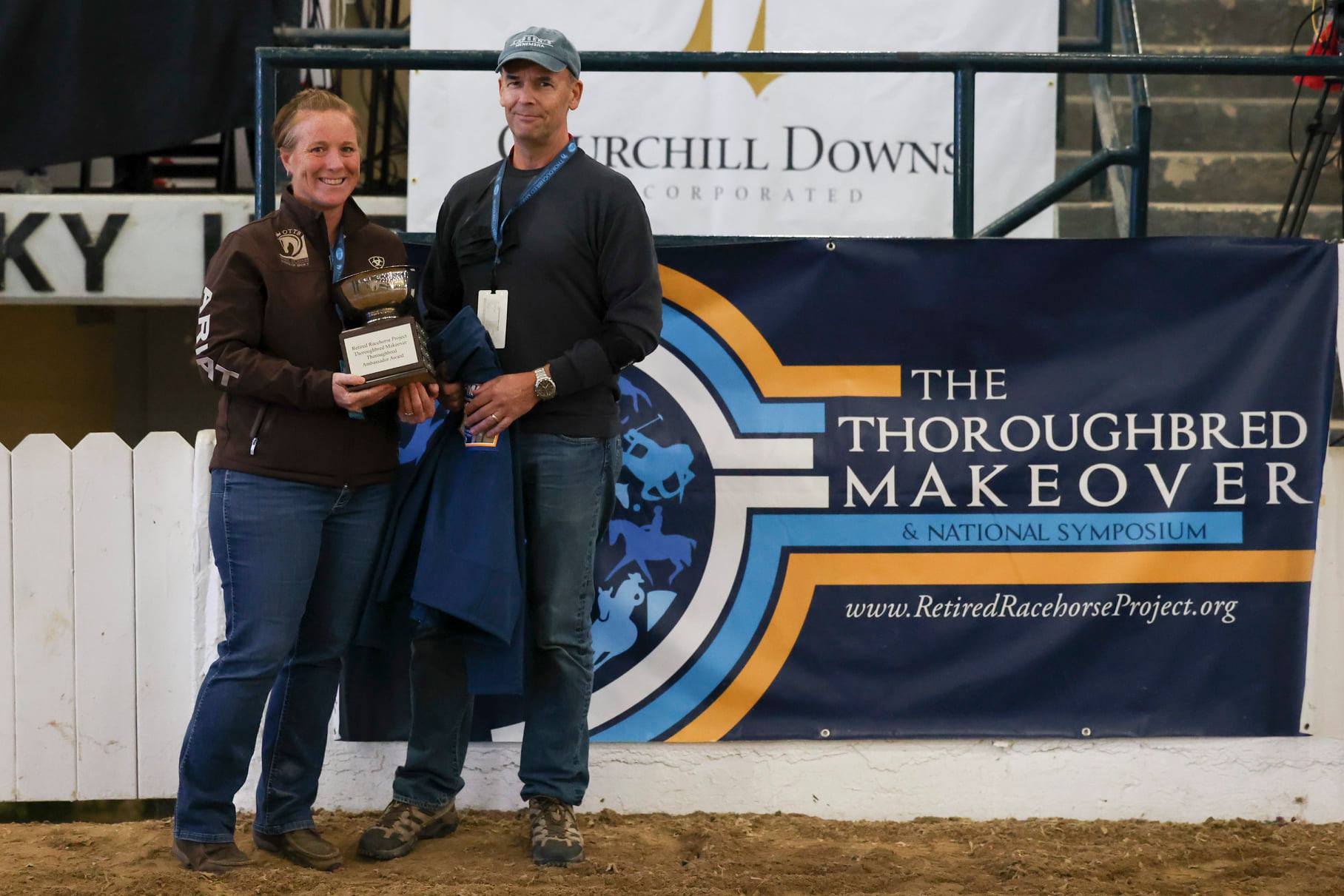 2021 Winner: Dr. Shannon Reed; Honorable Mention: John Roberts
2019 – Alyssa Myatt and Peg Sorenson
2018 – Jen Ruberto
2017 – Kyle Rothfus
2016 – Michelle Craig
2015 – Olivia Dixon
---
As special awards are confirmed for 2022, they will be listed here. Past offering of special awards by organizations or individuals does not confirm current availability.