---
Special awards are sponsored by individuals, organizations, or companies to support their own initiatives and goals. Thoroughbred Makeover Champion, People's Choice Award, and Ambassador Award are offered every year. Other awards rotate in and out depending on sponsor interest.
---
Thoroughbred Makeover champion
Presented by: Churchill Downs
The Thoroughbred Makeover Champion is the overall winner of the event, chosen from the ten discipline winners by the judges from all disciplines. Judges will rank each horse from 10th -1st, with each place having a point value associated (1st ranking highest and worth 10 points and so on) and the horse accumulating the most points is crowned the Thoroughbred Makeover Champion. Judges are asked to consider which horse they believe is the best trained of the ten finalists
Cash prize: $10,000 to the winner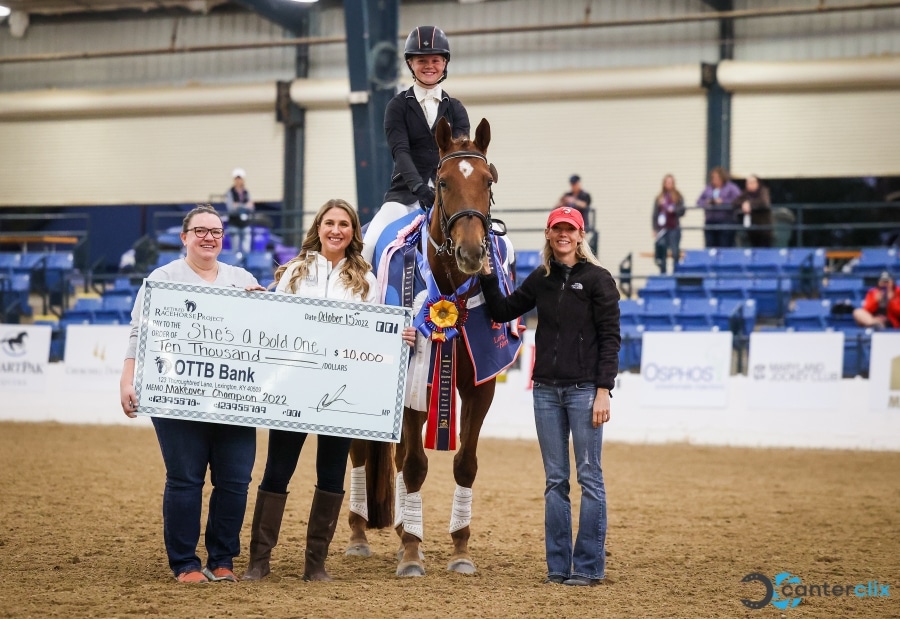 2022 Winner: She's a Bold One (Jeanna Denver)
---
---
Presented by: Achieve Equine
Awarded to the horse chosen by public popular vote as the most inspiring entry from among the 10 discipline winners. The winner is chosen by the audience, both those watching live in the arena and online around the world, via text message vote. The People's Choice winner wins the right to direct a donation to the equine-related 501(c)3 of their choosing.
---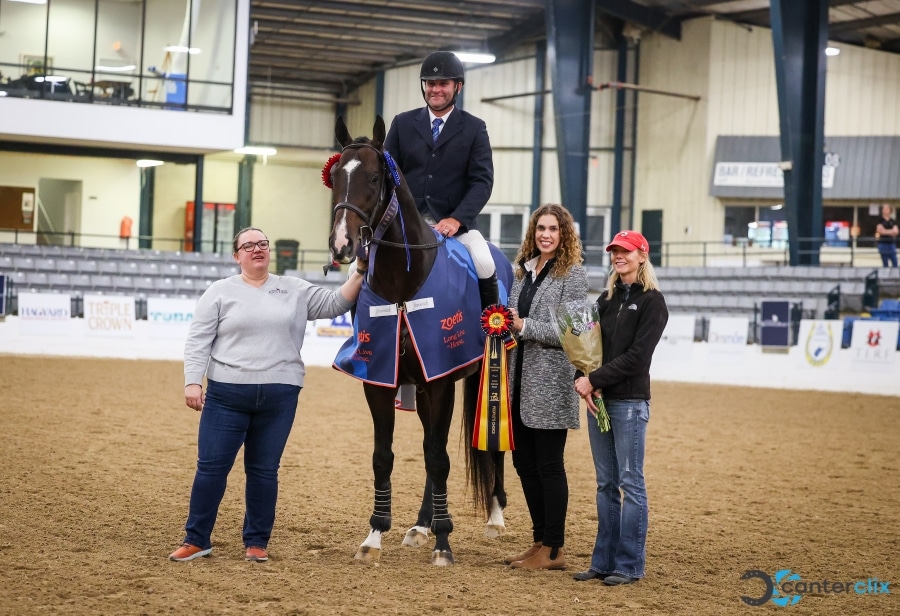 2022 Winner: Prince of New York (Chris Bennings)
---
The Bill Kraatz Thoroughbred Makeover Ambassador Award
Sponsored by: Pyrois Media
Awarded to a Makeover trainer, official, or volunteer who best embodies a spirit of horsemanship, sportsmanship, cooperation, teamwork, and inclusivity. Makeover staff and officials nominate and select the winner, who receives the Bill Kraatz Memorial Trophy in honor of our beloved chief steward who represented all of these qualities and passed away in early 2022.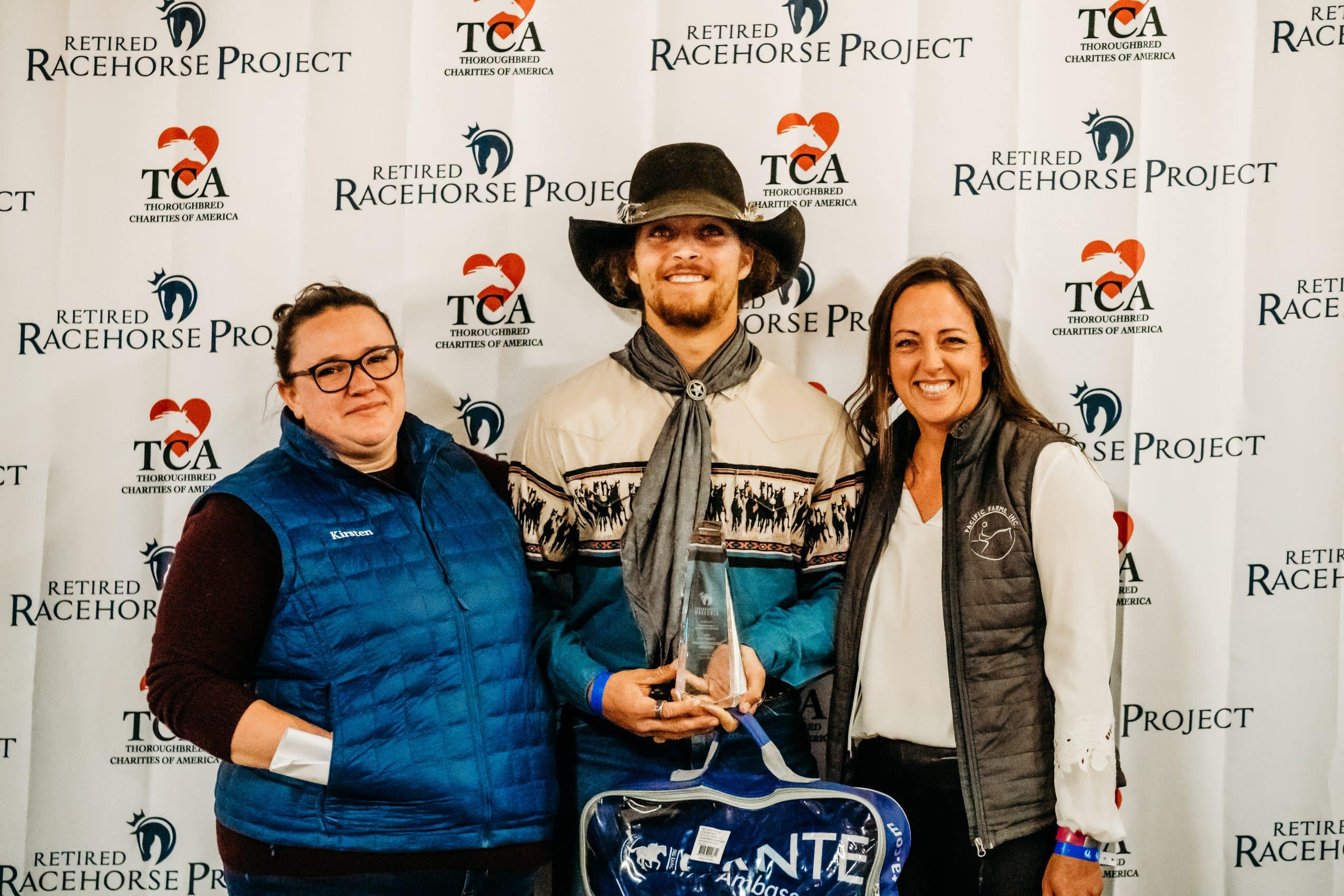 2022 Winner: Nathan Bradley
---
Presented by: Stonelea Farm
A trophy halter and $200 cash prize will be awarded to the best conditioned horse in each division.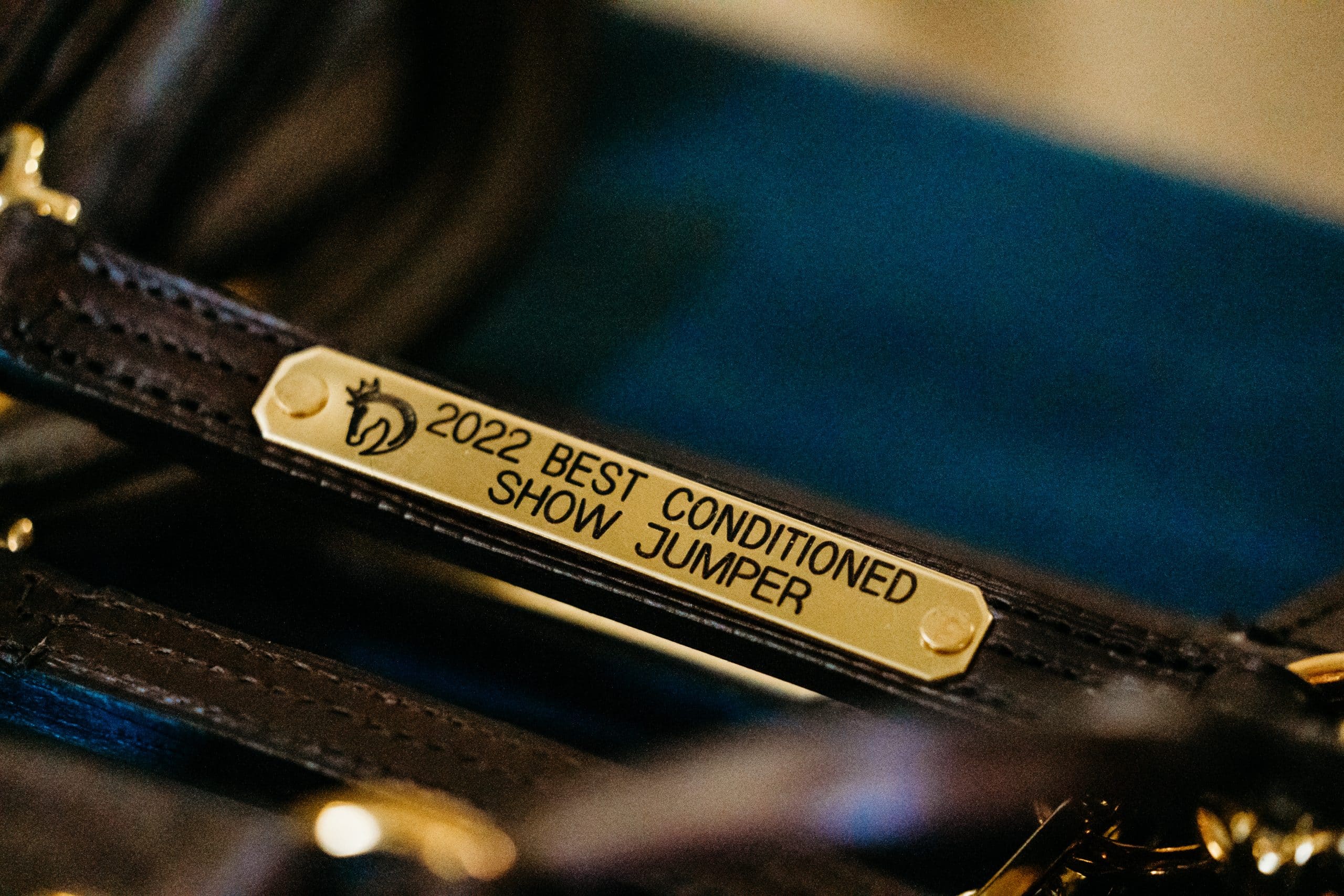 ---
As special awards are confirmed for 2023, they will be listed here. Past offering of special awards by organizations or individuals does not confirm current availability.
All 2023 Special Awards will be awarded based upon the results of preliminary competition. In the event of a tie, prize money will be split.
---