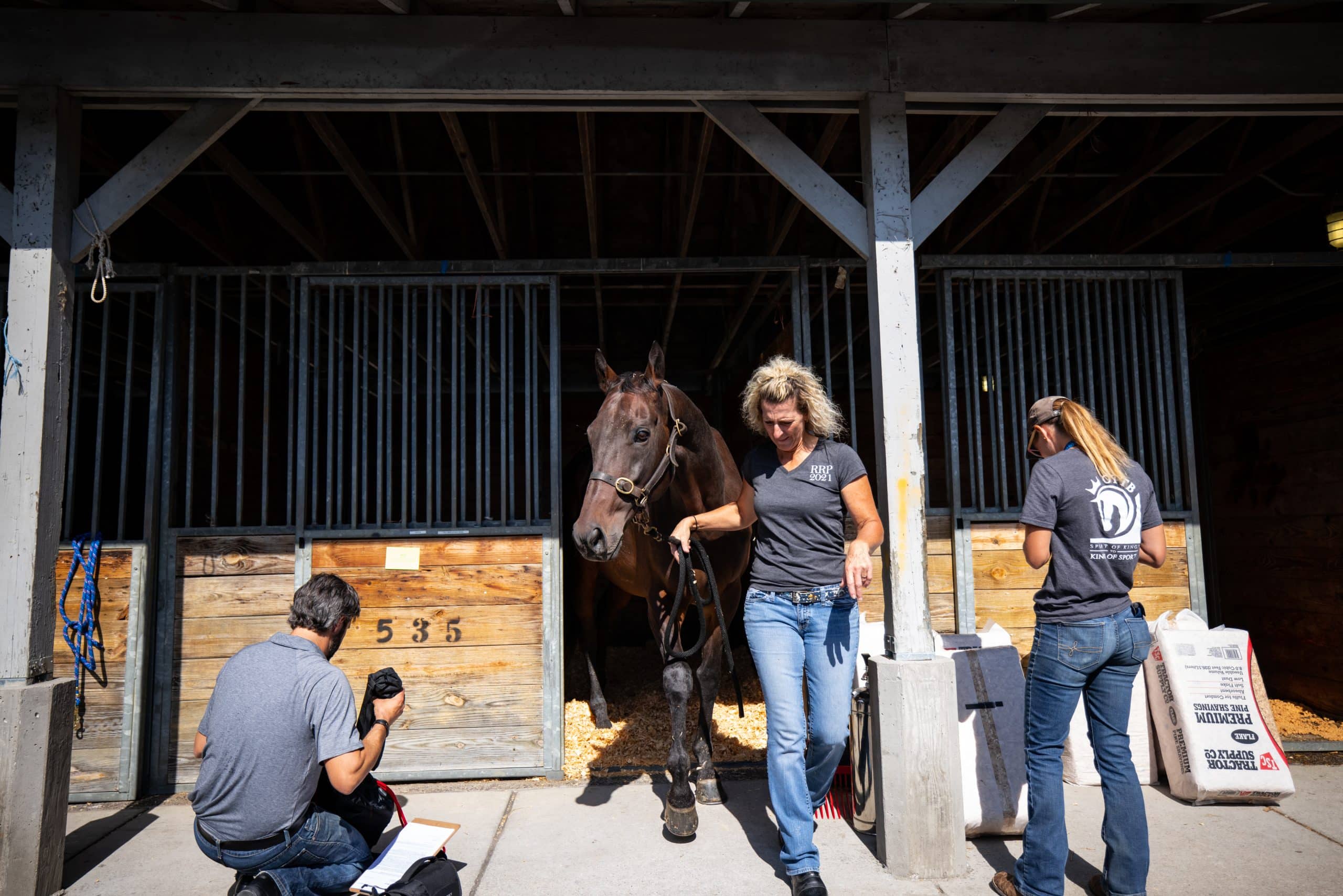 Thoroughbred Makeover General Event Information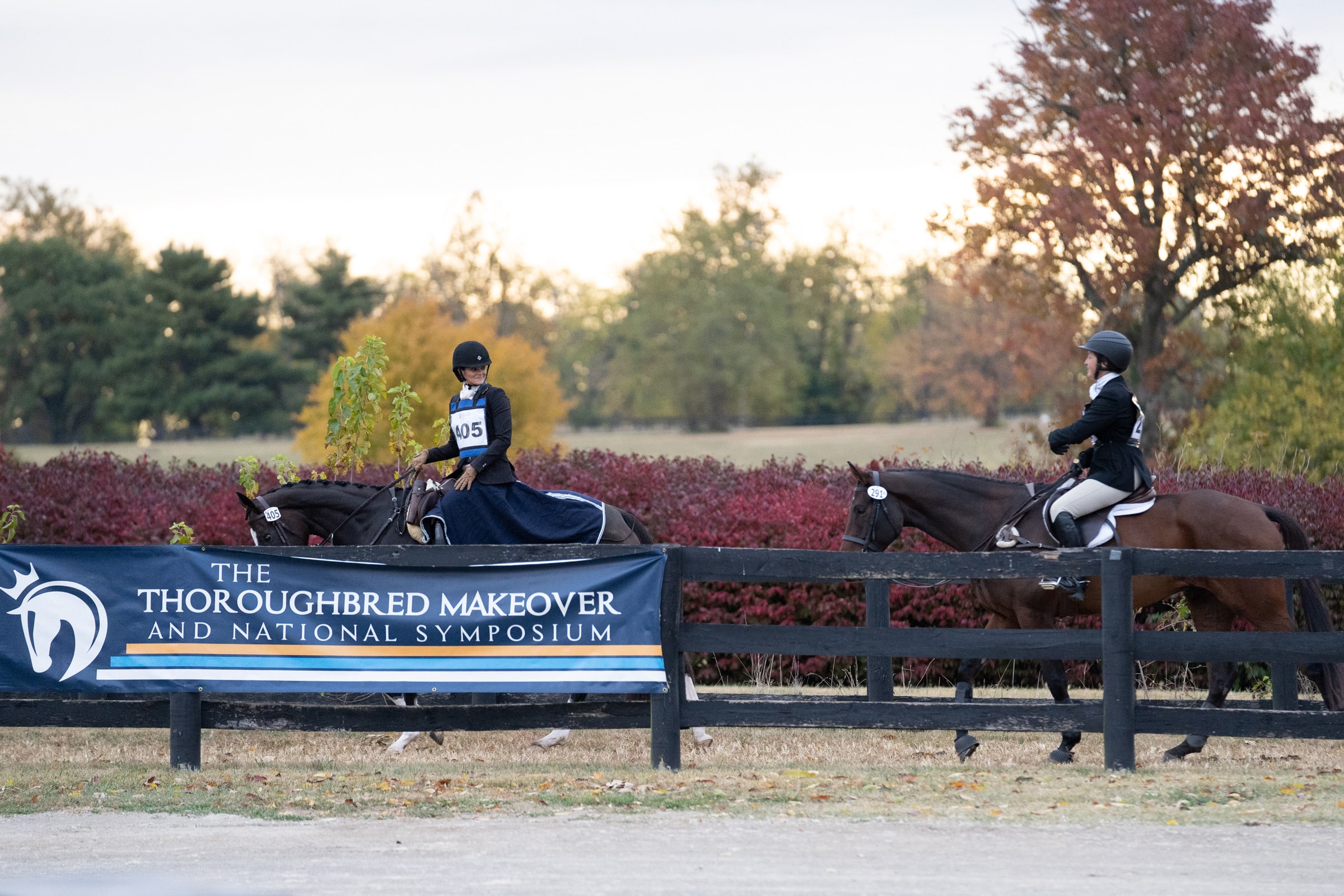 ---
Kentucky Horse Park 4089 Iron Works Parkway, Lexington, KY 40511
Many aspects of the 2022 Thoroughbred Makeover and T.I.P. Championships are free, including shopping the vendor fair, browsing the Makeover Marketplace, and attending preliminary competition and the Finale Championships. Select portions of the event require tickets, as noted below.
Thoroughbred Aftercare Summit ($10) - Tuesday, October 11th 1:00pm - 4:00pm -- Thoroughbred Charities of America (TCA), Thoroughbred Aftercare Alliance (TAA), Thoroughbred Incentive Program (T.I.P.) and the Retired Racehorse Project (RRP) team up to present this conference focused on networking and education for those with a professional interest in retraining and rehoming Thoroughbreds after racing. This year's Summit is an interactive session focusing on scenario preparedness and offers participants the opportunity to work hands- on with expert guidance.
Thoroughbred Makeover Awards Party ($40) - Friday, October 14th -- Doors Open 5:00pm -- The Competitor Party is back for 2022, and we are ready to celebrate! New for 2022 the party will include an awards ceremony recognizing special awards winners along with preliminary discipline winners, top juniors, top amateurs, and top teams. Join us in Kentucky Horse Park's Big Barn for an evening of celebration with great local food trucks and live music.
Thoroughbred Makeover Finale VIP ($75)– Saturday, October 15th – Doors Open 8:00am – Take a whole new look at the Thoroughbred Makeover Finale! Join us in the Club Lounge overlooking the Covered Arena and watch the Finale competition from the best seats in the house. Tickets include continental breakfast, buffet lunch and a drink ticket.
Purchase Tickets at Eventbrite!
$15 for the week or $5 a day
Parking is assessed by the Horse Park at the main entrance guard shack
Visit our friends at the ASPCA Right Horse Adoption Barn (Barn 5) on Thursday morning starting at 10 AM to enjoy complimentary doughnuts and coffee! Meet the ASPCA Right Horse team, learn more about horse adoption, and meet the adoptable Thoroughbreds ready to go home with you.
The Thoroughbred Makeover Finale (Saturday, October 15th) is livestreamed and will be available to watch on multiple platforms free of charge. The Makeover Master Class, a mounted demonstration on Friday morning, is also livestreamed.
The Aftercare Summit and Seminars are available for hybrid attendance via Zoom webinar.
Check back for more details closer to the event.
Stalls are reserved via the RRP in August. Stalls are 10X10' with wooden walls, concrete floors, and full-height permanent doors. Stalls may be bedded with biodegradable materials such as shavings, straw, pellets, etc. Stripping of stalls is not required. Participants are responsible for supplying their own stabling supplies and equipment and inspecting their stall upon arrival for any safety hazards.
The ever-popular Stall Decorating Contest, generously sponsored once again by Triple Crown Dreams, returns for 2022! Judging will begin at 5:30 PM on Thursday, October 13 in the barns, and all are invited to walk the barns to view the creative displays and enjoy the festive atmosphere as competitors kick back after preliminary competition.
This year's theme is "Where the Journey Begins," and trainers are invited to display through their decorations where they or their horses are from. The top prize this year is an Acuswede Accuhorsemat, valued at $400! Additional prizes include Forever Fork pitchforks and copies of the Triple Crown Dreams trilogy. A sign-up form will be distributed once stall assignments are posted.

Stall Decorating Contest rules:
The Stall Decorating Contest will be judged by a traveling group of judges on Thursday evening, starting at 5:30 PM.
Stall decorations may NOT impede access to stalls. Stalls must remain functional and be able to be fully opened and closed. Horses must be able to get in and out of stalls safely. RRP event staff reserves the right to request removal of decorations that are impeding safe access for horses and people.
JUDGED stall decorations are limited to the stall front and shed row. Decorations MAY NOT block/impede roads between barns for emergency access. If you are stabled on an end barn or end stall with access to grass or extended parking, extra decorations beyond roofline will not be considered for judging. RRP event staff reserves the right to request removal of decorations that are impeding safe access for horses and people.
Anything applied to the stall must be safe, removable and not result in any permanent damage to the barn facilities. All decorations must be in compliance with fire codes; two wire extension cords, light duty cords for indoor use and any cut or damaged cords are prohibited. The use of open flames and/or pyrotechnics is strictly prohibited and will result in immediate disqualification.
Dever, Inc. 859-233-9702
The Kentucky Horse Park prohibits the use of full-size off-road vehicles (ATVs, mules, 4-wheelers, 3-wheelers, and dirt bikes). Self-owned mini-dirt bikes, golf carts, bikes (including electric bikes), Segways, and scooters, etc. are permitted.
---