The Significance of Sale Repositories
Repositories at Thoroughbred sales allow buyers to access health information without subjecting horses to multiple exams

You're reading an Off-Track Thoroughbred Subscriber Exclusive.
A collaboration of the Retired Racehorse Project and Horse Media Group, Off-Track Thoroughbred Magazine is the only publication focused on the Thoroughbred in equestrian sports. Winner of the American Horse Publications' Equine Media Award for General Excellence Association Publication (circulation less than 15,000) award in 2019, Off-Track Thoroughbred Magazine is packed with informative articles and regular columns featuring Thoroughbred excelling in second careers, training advice, aftercare and RRP news, health and care, racehorse life and more.
This high-quality quarterly publication is available both in print subscription or digitally.
---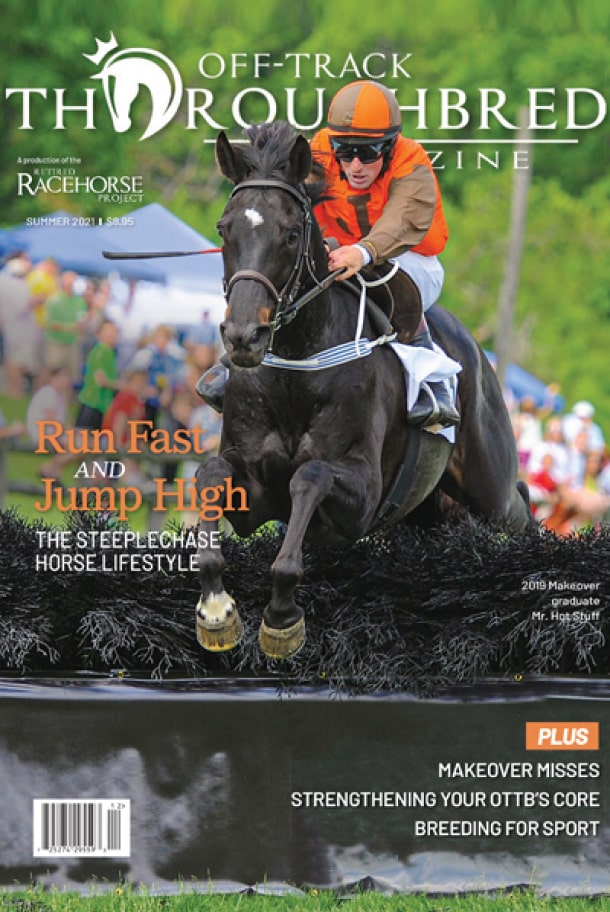 ---
Feature Stories: In-depth articles in each issue based on interviews with the best in the business.
Training: Tips from the most experienced horse trainers in all disciplines where Thoroughbreds excel, including racing.
Racehorse Life: A Thoroughbred's history, from sales prep to training center to life on the backside, helps explain how they think and work in their second careers.
OTTB Care: The latest from vets, nutritionists, farriers, and farm managers about your Thoroughbred's health.
Thoroughbreds in Sport: Thoroughbred eventers, hunters, jumpers, polo ponies, barrel racers, and many more are making news at shows and competitions worldwide.
RRP News: Building bridges to second careers and increasing demand for Thoroughbreds is a big job, involving many services, events, and programs, all described here.
Makeover News: Learn about the latest updates to the Thoroughbred Makeover and National Symposium, the RRP's banner event and the largest and most lucrative retraining competition in the world for recently-retired racehorses.
Aftercare News: Questions, answers, struggles, and solutions from the nonprofit facilities that serve as the safety net for Thoroughbreds after racing.