Turning Up the Speed: Ultimate X Showdown 2014
September 09, 2014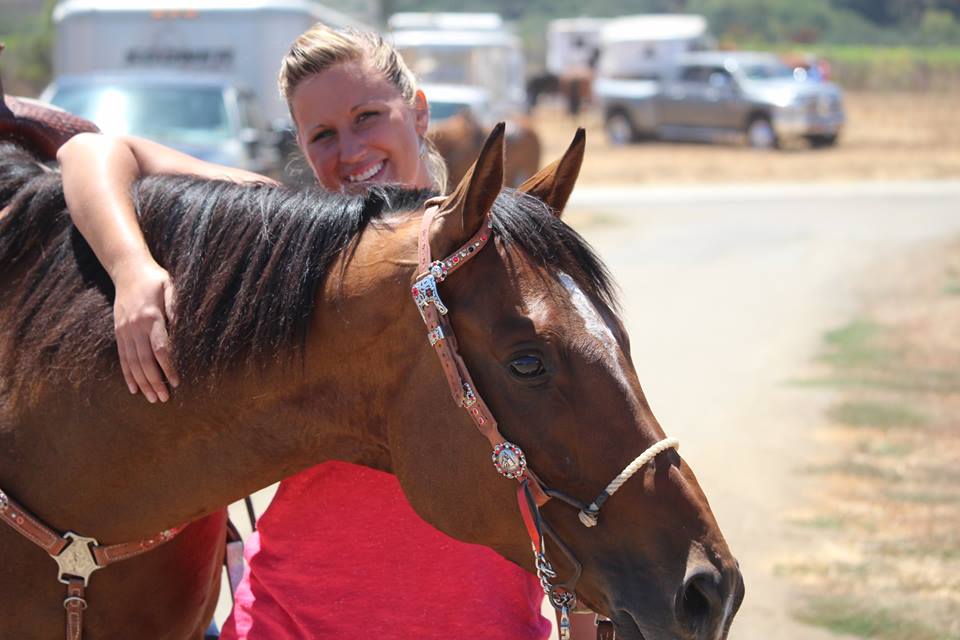 2013 RRP Thoroughbred Makeover trainer Nikki Egyed and her Ultimate X entrant, Dunbar.The competition attracted applications from throughout the US and fifteen made the final cut, with thirteen trainers at the final competition, held on September 5 at the Simmons Equestrian Center in Negley, Ohio. Many of the trainers were noted competitors in the barrel racing arena and the group also included 2013 RRP Thoroughbred Makeover trainer Nikki Egyed with her horse, Dunbar. The horses in the competition were all fresh off the track, with no previous re-training. In fact, many of the horses had their last start just weeks before the competition began.
"Most horses this year were built for barrels with the exception of a few," said Jacqueline. "We will most likely put a height restriction next year, as initially we felt the competition would take care of that, as it takes a very good time in the two goes AND a good score in the freestyle to win. It can't be one or the other, you have to beat the competition in the two goes of barrels, and bring it in the freestyle by doing all the movements well and being entertaining to the crowd. The Event was built to showcase those in between horses (between 14.3 – 16.1 h ) as they seemingly are the ones that fall through the cracks with polo and hunter/jumper horses, but are perfect for barrels. We know that OTTB's can be retrained for anything, but we need to showcase their talents in the barrel arena to convince the population of Quarter Horse owners to go out and get their next prospect in the OTTB pool. Horses built more for dressage, or hunter/jumper with the height, aren't really going to be able to compete in the barrel arena efficiently or be appealing to the general barrel racing population."
Second run for Nicole and Rings.The competition featured two portions: a timed regulation barrel race with two gos and a judged "freestyle" portion that was left to the imagination of the trainers to showcase their horses' skills beyond barrel racing.
After the first two barrel runs, 20-year-old Pennsylvanian Nicole Valeri and her horse Rings (Jockey Club name No More Rings) were on top with a culmulative time of 31.735). Penny Baker and her Ohio-bred mare Satin Solo sat in second with 32.310 and Jandee Smart and her gelding Really Smart (Zoom) took the show spot with 32.975.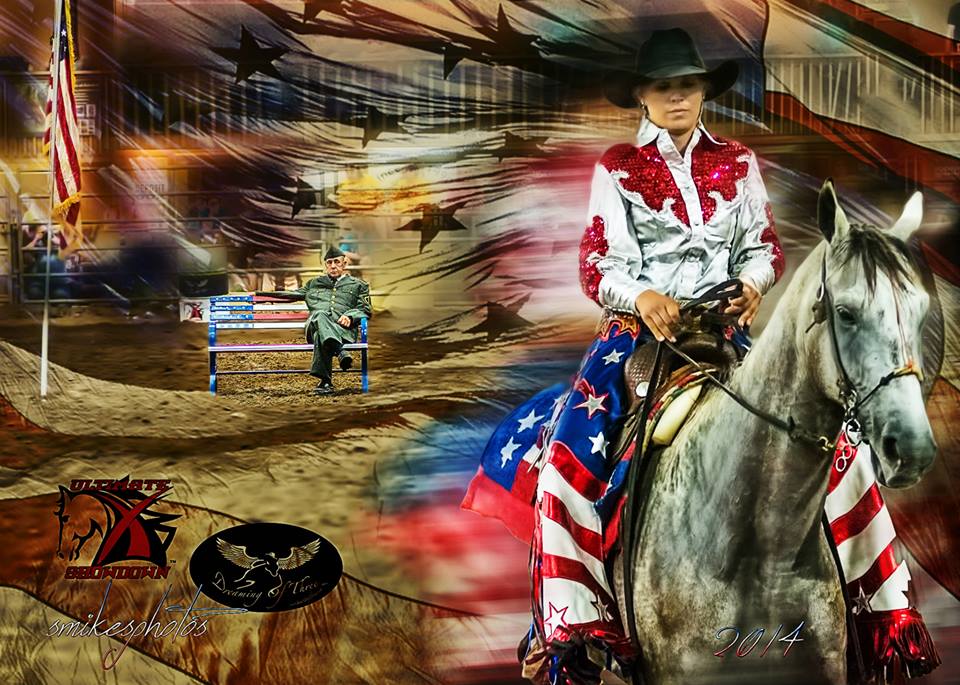 18-year-old Decotah Jackson and her horse Mike's Storm (aka Legacy).Later in the evening, the contestants took to the arena for the freestyle portion. The variety and effort that went into the freestyle portion was impressive with entire costume changes and arena set-up being required for each. Crowd favorite Jimbo Albritton from Florida performed with a "Rocky" theme, appropriate for his tough, old warhorse gelding Generation Speed (aka Gene) who ran 46 times and is well known as the "one-eyed" horse. 18-year-old Decotah Jackson from Texas dedicated her routine it to all past and present military and veterans and had a former war vet present sitting on a bench as if returning home. On the other end of the spectrum was Leisha Griffith and her 17.1 hand horse I Am The Big Dog (aka Oakie) who did a futuristic routine based on the movie Avatar.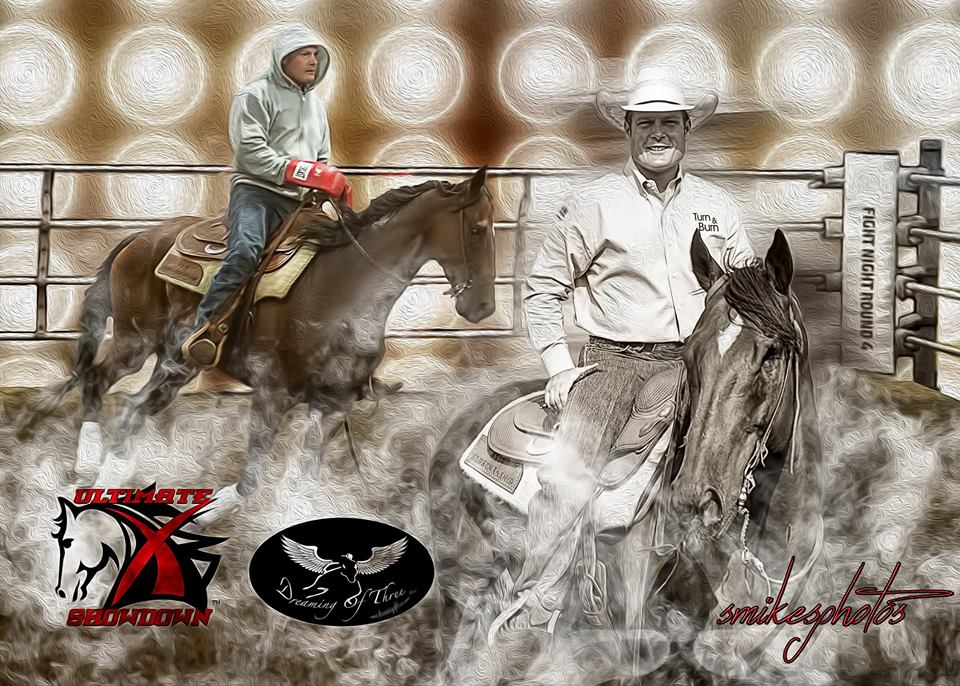 Team One-Eye: Jimbo Albritton and Generation Speed.And while Jimbo and Gene took the win in freestyle, Nicole Valeri and Rings were an easy second with with a routine that included cowboy mounted shooting and western dressage, finishing it off with a jump over a line of fire. On the strength of both performances, they were named overall Ultimate X Showdown Champions for 2014. The People's Choice award went to Lindsey Jensen of Minnesota and her horse, Sikura's Gift (aka Miley).
"This competition has made me an absolute fan of the off-track Thoroughbred," shared winner Nicole Valeri. "This is the first horse I have trained directly off the track and I loved it. I have already gone back to Mountaineer and purchased two more to put in training. People in my industry (barrel racing) have lots of pre-conceived prejudice against these horses-they are hot, crazy and hard to handle…which is absolutely not the truth."
Nicole and Rings' freestyle performance.Ultimate X Showdown founder Jacqueline concurs: "The impact of this event is huge! There are days when I'm exhausted and think, 'Can I continue with all this', but then I hear that it is making a difference, and eyes are being opened in my world of barrel racing. I am constantly hearing my own friends saying how it never even crossed their minds about an OTTB for their next prospect, but now since the event, they are really seeing all these horses being posted by CANTER or RRP how nice they are and affordable, they are now considering them.

Several trainers have been amazed at the willingness and how OTTB's give 110% and now are on a mission to get more and retrain and rehome. I think it's a slow process, but I certainly can see the "ah ha" moment in a lot of barrel racers, that they just didn't consider it before, but now since the Ultimate X Showdown is proving what these horses can do, and how they can compete side by side, more folks are looking. Therefore, more OTTB's will find second careers with barrel racing as we move ahead with this event."
Full List of Final Placings:
Overall Champion – Nicole Valeri/No More Rings
Reserve – Jandee Smart/Really Surprised
Third – Penny Baker/Satin Solo
Fourth – Lindsay Jensen/Sikura's Gift
Fifth – Lacey Tomacik/Boreaus
Sixth – Decotah Jackson/Mike's Storm
Seventh – Jimbo Albritton/Generation Speed
Eighth- Samantha Dilworth/She Runs Like a Girl
Ninth – Nikki Egyed/Dunbar
Tenth – Doug Kerstetter/April in Brazil
Eleventh – Kelly Kelley/Just a Comotion
Twelfth – Guy White/Just a Miracle
Thirteenth – Leisha Griffith/I Am The Big Dog
People's Choice Award: Lindsey Jensen/Sikura's Gift
Barrel Champion: Nicole Valeri/No More Rings
Freestyle Champion: Jimbo Albritton/Generation Speed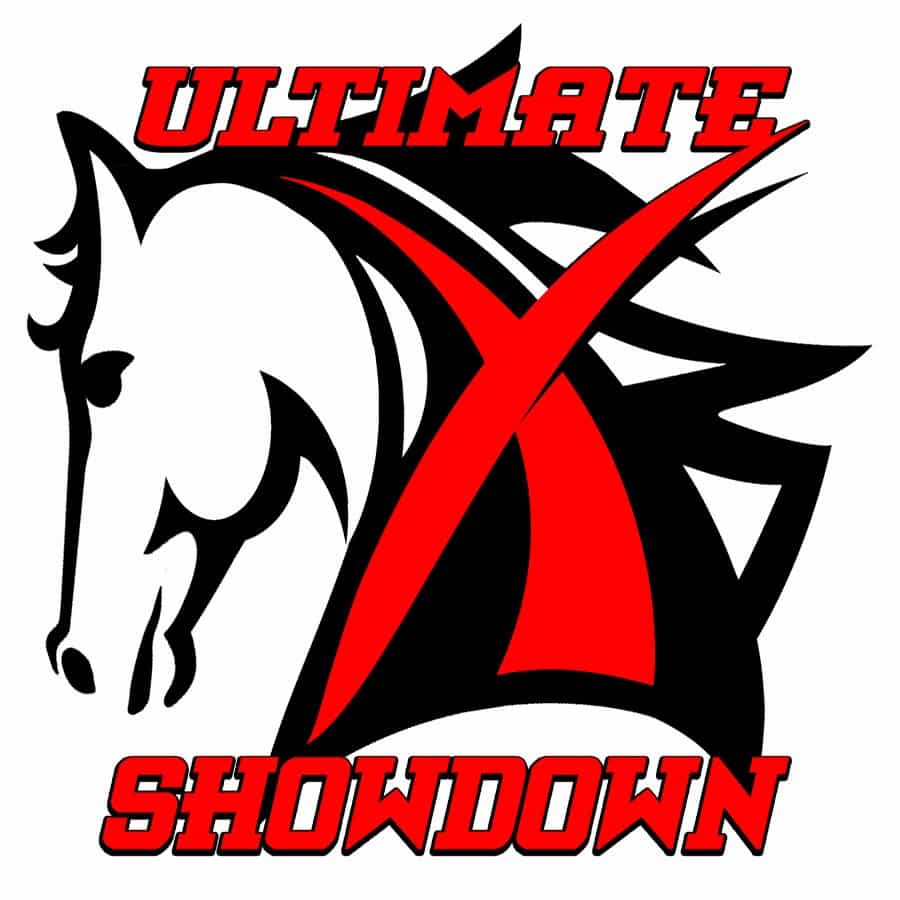 You can learn more about the Ultimate Showdown and get signed up for an email regarding applications for next year's event at www.ultimatexshowdown.com