Thoroughbred Sport Tracker Giveaway Winners Announced
February 20, 2020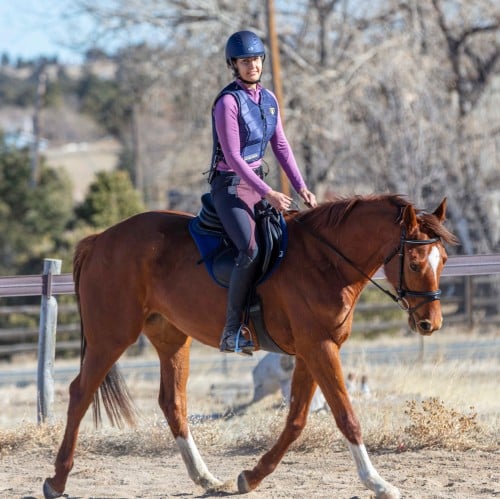 We received about TWO HUNDRED new entries into the Thoroughbred Sport Tracker over the past two weeks! Thank you to all who have entered their horses into the TB Sport Tracker to help grow our database of horses in second careers: every horse entered helps us better track trends and the influence of bloodlines in the sport horse world.
We randomly selected three of those new entrants to receive an RRP 10-year anniversary water bottle: congratulations to Devin Martin (Weekend Forecast), Laura Smith (Dutches of Sparkle) and Angela Lenning (Final Deelite).
Pictured is Laura Smith's Dutches of Sparkle (Duke of Mischief – Dusty Sparkle, by Dusty Screen), a 2015 Florida-bred mare who is transitioning to a career in dressage and pleasure/trail.