The Thoroughbred Lover's Guide to LRK3DE
April 03, 2023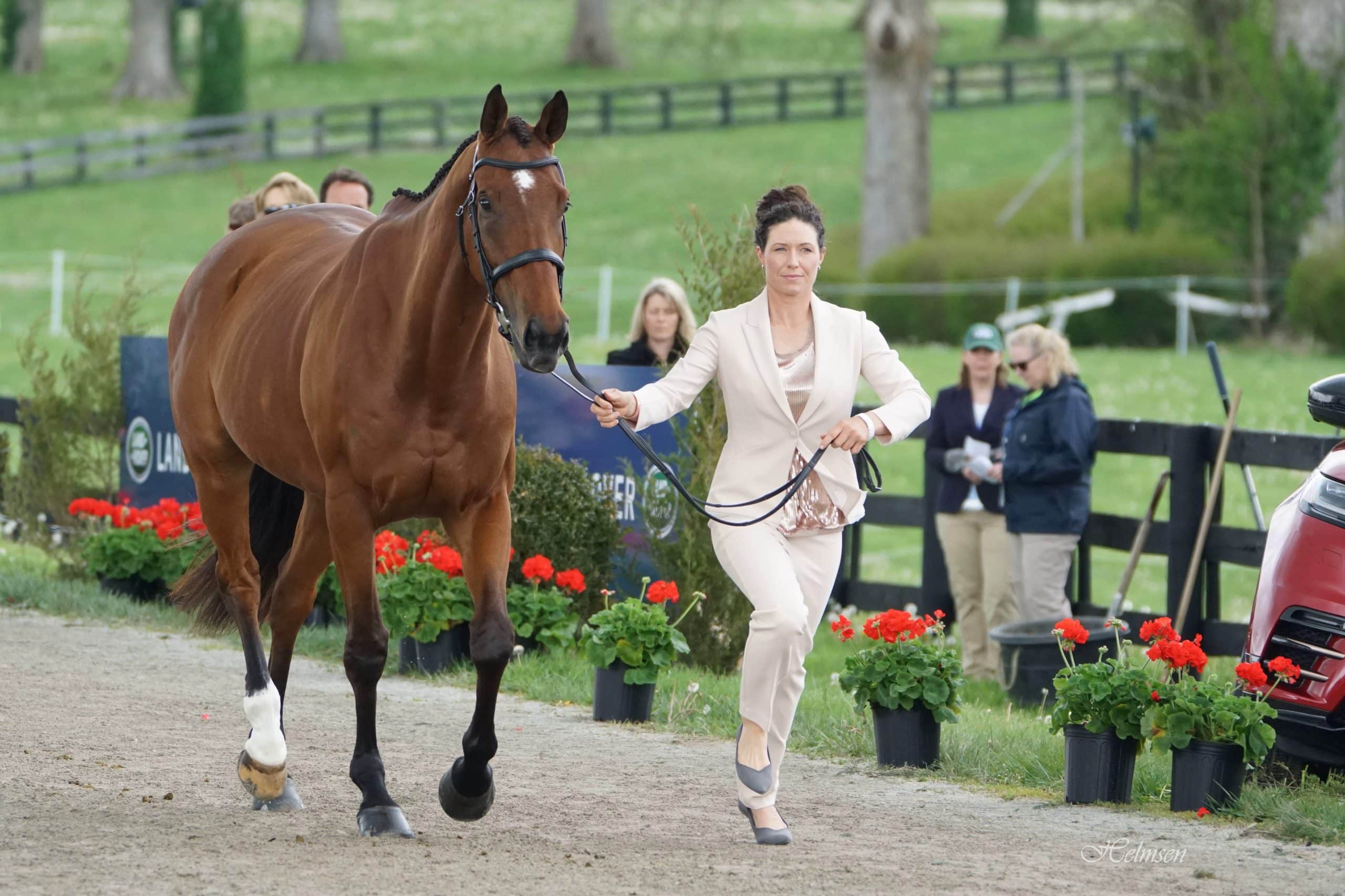 The Retired Racehorse Project (RRP) is thrilled to return to Kentucky for an action-packed week at Land Rover Kentucky Three-Day Event! The RRP has compiled the ultimate array of Thoroughbred-centered activities so you can make the most of your time at LRK3DE celebrating the America's original sport horse.
Learn:
Thursday, April 27th at 3 PM: Cross-Country Course Walk with Elisa Wallace, presented by Buckeye Nutrition. Get insight from 5* international eventer Elisa Wallace on how to tackle one of the biggest, toughest cross-country courses in the country with a full course walk. Meet at Fence 1.
Friday, April 28th at 12:30 PM: Jumping Exercises for Stepping Up to Preliminary with Buck Davidson. RRP board member and 5* international eventer Buck Davidson will guide past Thoroughbred Makeover graduates through jumping exercises designed to help horse and rider make the move up to Preliminary. Walnut Ring.
Featured Makeover graduates:
Brit Vegas Gengenbach and Mr Park (2020)
Lisa Riedel and Handfulofpretzels (2019)
Lori Miller and Alien Invasion (2021)
Lindsay Gilbert and Deadly Ruler (2019)
Friday, April 28th at 6:30 PM: RRP Master Class with Sara Kozumplik at New Vocations Open Barn & BBQ. Sara Kozumplik, a 5* international eventer, will guide New Vocations horses and riders through exercises designed to introduce jumping to green OTTBs. Doors open for the Open Barn & BBQ at 3 PM; tickets required. New Vocations at Mereworth Farm, 719 Dolan Lane, Lexington.
Saturday, April 29th at 10 AM: Picking Prospects for Eventing with Rosie Napravnik. Former champion jockey turned OTTB advocate and eventer Rosie Napravnik will analyze conformation and movement of recently-retired Thoroughbreds from Secretariat Center and share her insights for analyzing OTTB prospects. Walnut Ring.
Shop & Play:
Shop the RRP Booth #106: shop new spring logo wear, pick up a free copy of Off-Track Thoroughbred Magazine, and learn more about our programs! Supported by Stressless by Centerline Distribution.
Play the RRP Super Raffle: purchase a ticket (or three!) and enter to win your choice of our amazing array of prizes, including a Magnus Magnetica American Pharoah Special Edition HERO! Winners drawn on Sunday at noon; need not to be present to win, but must pick up prizes onsite. One ticket for $5 or three for $10. Presented by USA Handpainted Unique Arts and Gifts.
Signed "Thoroughbreds of the Kentucky 3-Day" Posters: this year's poster features Boyd Martin and Neville Bardos and is presented by Ariat, and they're given away FREE with any purchase or donation!