TCA and RRP Team Up to Present a Thoroughbred Marketplace at Pimlico
July 30, 2014
"The bridges to second careers for these horses include nonprofit placement organizations, professional trainers, amateur trainers, and direct sales from racing owners and breeders," says RRP founder Steuart Pittman. "This Marketplace invites participation from all of these and will attract a large pool of horse shoppers. If it succeeds wehave created a model worth replicating."
Each horse will be listed in an online and printed catalogue with video links and photographs. Upon arrival at Pimlico they will be observed by a veterinarian whose notes will be posted online for potential buyers and adopters to consider. Blemishes, body condition score, and lameness will be noted. Educational materials will also be available to educate buyers and adopters about the relevance of various injuries and blemishes.
"We are proud to support the efforts of the Retired Racehorse Project and assist in the rehoming of former racehorses via the TCA Thoroughbred Marketplace," said TCA president Dan Rosenberg. Rosenberg continued, "effective marketing of these horses must include some transparency about their condition. The more information we provide up front, the more shoppers and adopters we will attract. We believe that it is a good thing to reward racing owners financially
for retiring their horses sound. The market value of a sound Thoroughbred ex-racehorse has declined, but by increasing demand and raising that value we offer owners an alternative to running at the lowest claiming prices."
Each horse will appear on Saturday in the main arena on the track to demonstrate either its skills or potential. None will be auctioned, and neither TCA, RRP, nor Maryland Jockey Club will be a party to any transactions that take place privately during or after the event.
"Retired Racehorse Project ishumbled by the support of Thoroughbred Charities of America for this event," said Steuart Pittman. "The TCA board is like a Who's Who of horse racing and its enthusiastic support for this event tells us that we are on the right track. We also owe a major thanks to Maryland Jockey Club for donating the use of the facility and providing major staff and marketing support."
"I attended this event last year and reported back to our board that this was possibly the most effective work being done to facilitate placement of Thoroughbreds in second careers," said Dan Rosenberg. "We are very excited about this year's Makeover."
Interested sellers or buyers can find information about participation in the TCA Thoroughbred Marketplace and the Thoroughbred Makeover at RetiredRacehorseProject.org.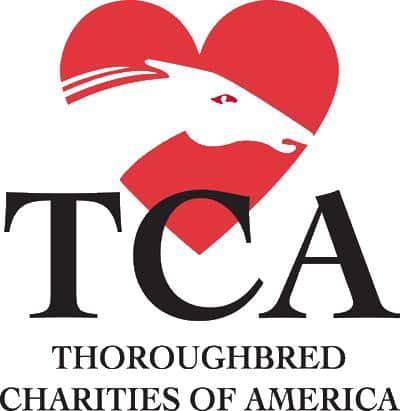 Formed in 1990, TCA's mission is to provide a better life for Thoroughbreds, both during and after their racing careers by supporting retirement, rescue and research and by helping the people who work with them. TCA raises money for distribution to charitable organizations that work to uphold its mission and has granted over $20 million to more than 200 Thoroughbred-related charities. From 2000-2013, more than 95% of TCA's expenditures were allocated to program services including direct grants. Donations to TCA are always accepted and can be made as direct donations or as donations in lieu of flowers, birthday gifts or other occasions. TCA's largest annual fundraiser is a Stallion Season Auction held each January. For more information please visit www.tca.org. TCA is the charitable arm of the Thoroughbred Owners and Breeders Association (TOBA).
The Retired Racehorse Project (RRP) works to facilitate placement of Thoroughbred ex-racehorses in second careers by increasing demand for them in the marketplace and inspiring an army of equestrians to provide the training that secures their futures. RRP offers online directories, educational resources, and public events. Its popular Thoroughbred Makeover and National Symposium at Pimlico last fall will be expanded on the first weekend of October this year and include a TCA Thoroughbred Marketplace and America's Most Wanted Thoroughbred Contest. www.retiredracehorseproject.org