Subscribe Now for the Winter Issue of OTTB Magazine!
November 20, 2021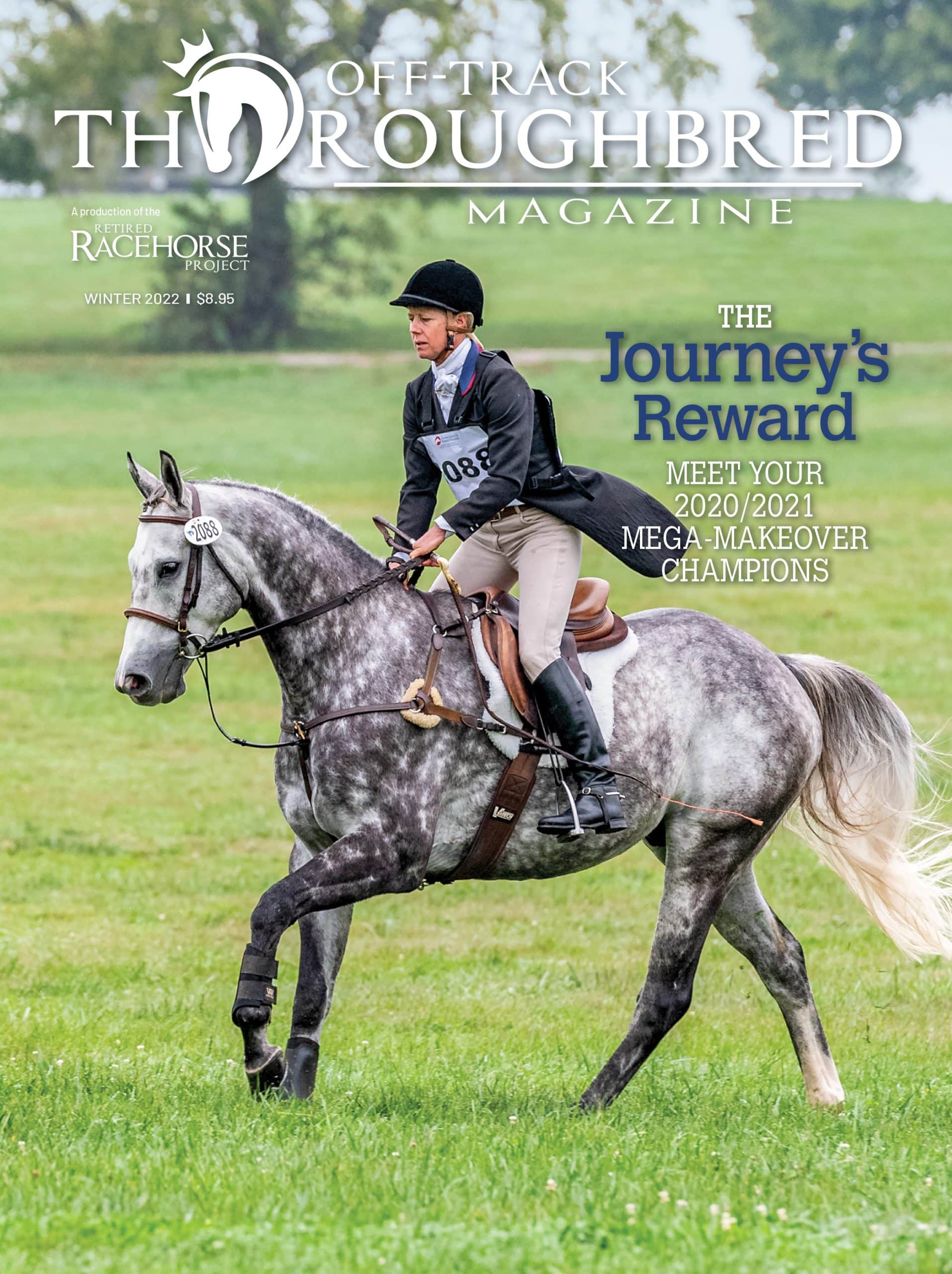 Don't miss your chance to get the Thoroughbred Makeover wrap-up issue of Off-Track Thoroughbred Magazine! Our Winter 2022 issue will be hitting mailboxes soon — sign up now for your annual subscription at therrp.org/join. Print subscriptions are just $30 ($36 for Canadian addresses), which grants you immediate digital access to all past issues. Or, go totally digital for just $20!
In this issue:
Meet your 2020 and 2021 Makeover champions and discipline winners

What OTTBs learned as racehorses gives them a jump start on second-career success

How to track a racehorse and go about buying one when it retires

Flatwork essentials for OTTBs that lay the foundation for any issue
PLUS:
Training With Tik

Racehorse Life

OTTB Care

Picking a Prospect

RRP & Aftercare News

Holiday Gift Guide
And more!
Off-Track Thoroughbred Magazine Makes a Great Gift!
Shopping for your trainer, students, clients, boarders or any Thoroughbred lover in your life? A print or digital gift subscription to Off-Track Thoroughbred Magazine comes in everyone's size! The only publication dedicated to Thoroughbreds in equestrian sports, Off-Track Thoroughbred Magazine is packed with information and news to educate readers in all disciplines. 
Shop gift subscriptions in the RRP Store at https://www.retiredracehorseproject.org/gift-subscriptions/product/260158-off-track-thoroughbred-magazine-gift-subscription