Subscribe Now for the Spring Issue of OTTB Magazine!
March 24, 2021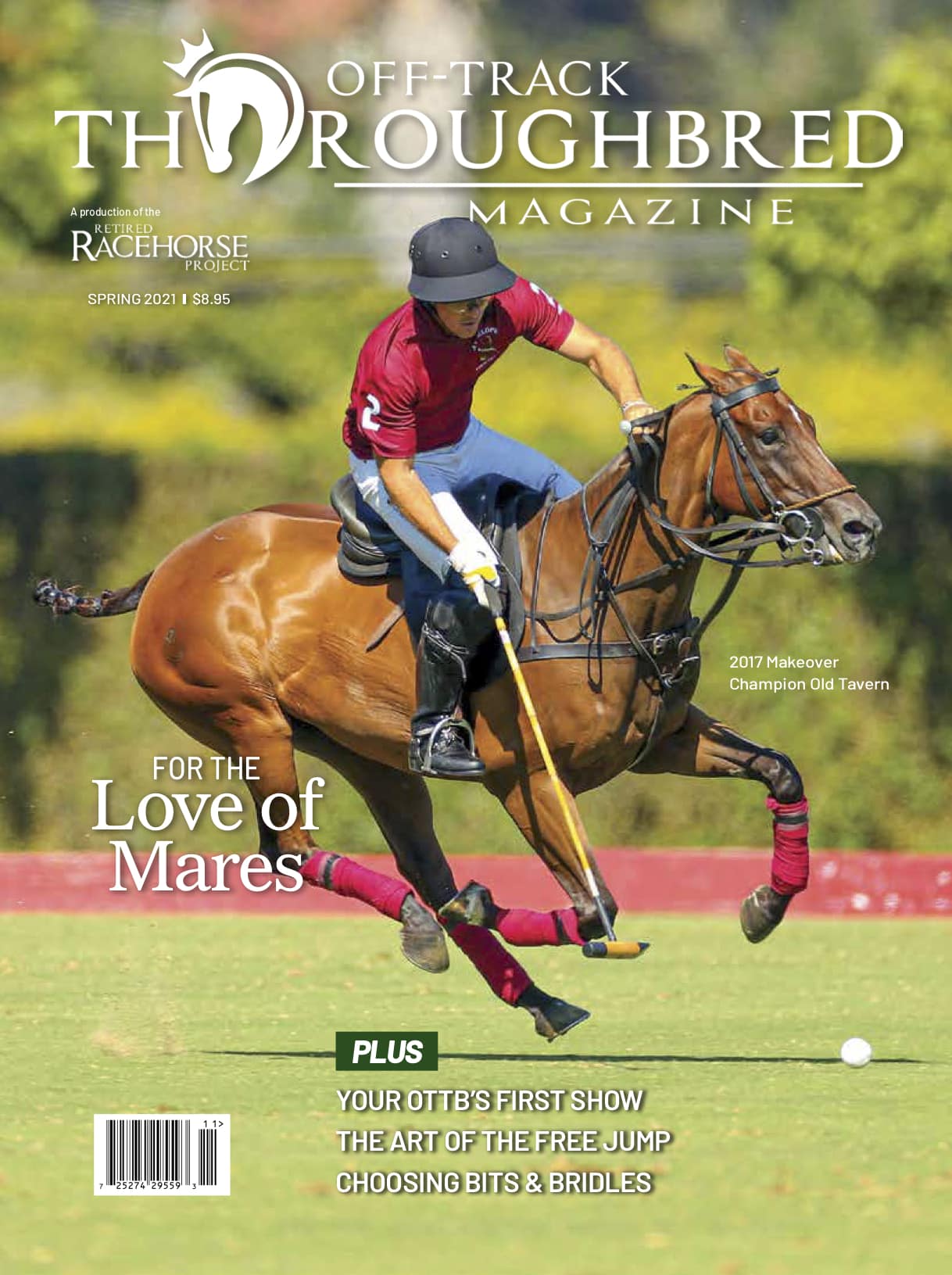 In this issue:
Unbiased 
Trainers explain why they don't overlook a nice OTTB just because she's a mare.
First Time Out 
Tried-and-true techniques for helping make your retired racehorse's first show a positive one.
The Art of the Free Jump 
How trainers can use a jump chute to give OTTBs a positive introduction to jumping.
The Great Headgear Dilemma 
How to choose the right bit and bridle for your OTTB.
Racehorse Life: Groom Like a Sales Groom 
Tips and tricks from two seasoned Thoroughbred sales grooms that equestrians can use for their show ring prep.
OTTB Care: Making and Using an Equine First-Aid Kit
Having a well-stocked first-aid kit and the skills to use it correctly can make all the difference when health issues arise.
Training With Tik: Learning Through Lists 
Four lists Tik relies on when training and getting to know new horses.
PLUS:
OTTBs in Sport
RRP News
Aftercare News
and more!
SUBSCRIBE NOW:
Print subscriptions: four issues/year for $30 to US addresses, $36 to Canadian addresses, plus instant digital access
Digital subscriptions: $20 anywhere in the world for instant digital access