Select Sales Agency and Others Pledge Portion of Sales Proceeds to RRP
September 12, 2018
"We feel that this strikes a good balance between being proactive in promoting the RRP while also being cognizant of the costs associated with selling horses at auction," said Andrew Cary, partner in Select Sales. "Our clients' charges will not be raised. There are a number of outstanding Thoroughbred aftercare programs in our country and we are excited to be helping out such worthy causes."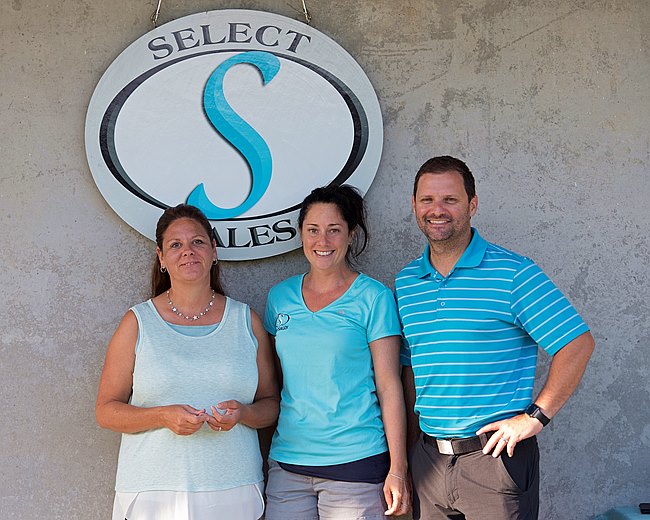 Photo credit: The Blood Horse, By Anne M. Eberhardt;
Select Sales, of Lexington, Kentucky, offered 472 horses at public auction in 2017, with 358 selling for a combined total of $24 million. Their sales graduates include G1 winners Tepin, Twilight Eclipse, Mind Your Biscuits, Decked Out, Sharp Azteca and Dream Tree.
Carrie Brogden, a member of the RRP board and a partner in Select Sales, conceived of the idea. "It started with a conversation between me and Jen [Roytz, executive director of RRP] and morphed into an initiative with all the partners in Select trying to be proactive and cutting-edge with a new bold agreement putting retiring Thoroughbreds and their aftercare in a much-needed spotlight," she said, adding that she hopes other consignors will join the effort. "We at Select Sales realize that the responsibility that comes with breeding and having Thoroughbreds does not stop on sale day."
Other sales companies that have pledged their support to this initiative include Buckland Sales Agency, Hidden Brook Farm, Ashview Farm, Bluewater Sales, Castle Park Farm, Catalyst Bloodstock Agency, Grovendale, Niall Brennan Stables, Nick de Meric Thoroughbred Sales, SBM Training Sales, Select Sales, Top Line Sales, Van Meter Sales, Vinery Sales, Winchester Equine, and Woods Edge Farm.
"From putting on the Thoroughbred Makeover and publishing Off-Track Thoroughbred Magazine to the various Thoroughbred-related educational and marketing initiatives we undertake in the equestrian world, the sole focus of RRP is to create a larger secondary market for Thoroughbreds post-racing. Our aftercare partners tell us they're placing more horses annually than ever before and we're seeing a resurgence of Thoroughbreds in the sport horse world. The needle is moving in the right direction," said Roytz. "We are so thankful to Select Sales for creating this initiative and to the others who have and will join them in supporting RRP through this effort. Funding initiatives like this allow RRP to support this incredible momentum surrounding the transition of racehorses to riding horses that continues to build."