RRP Store Clearance & New "It's Not Luck" Merch!
March 10, 2023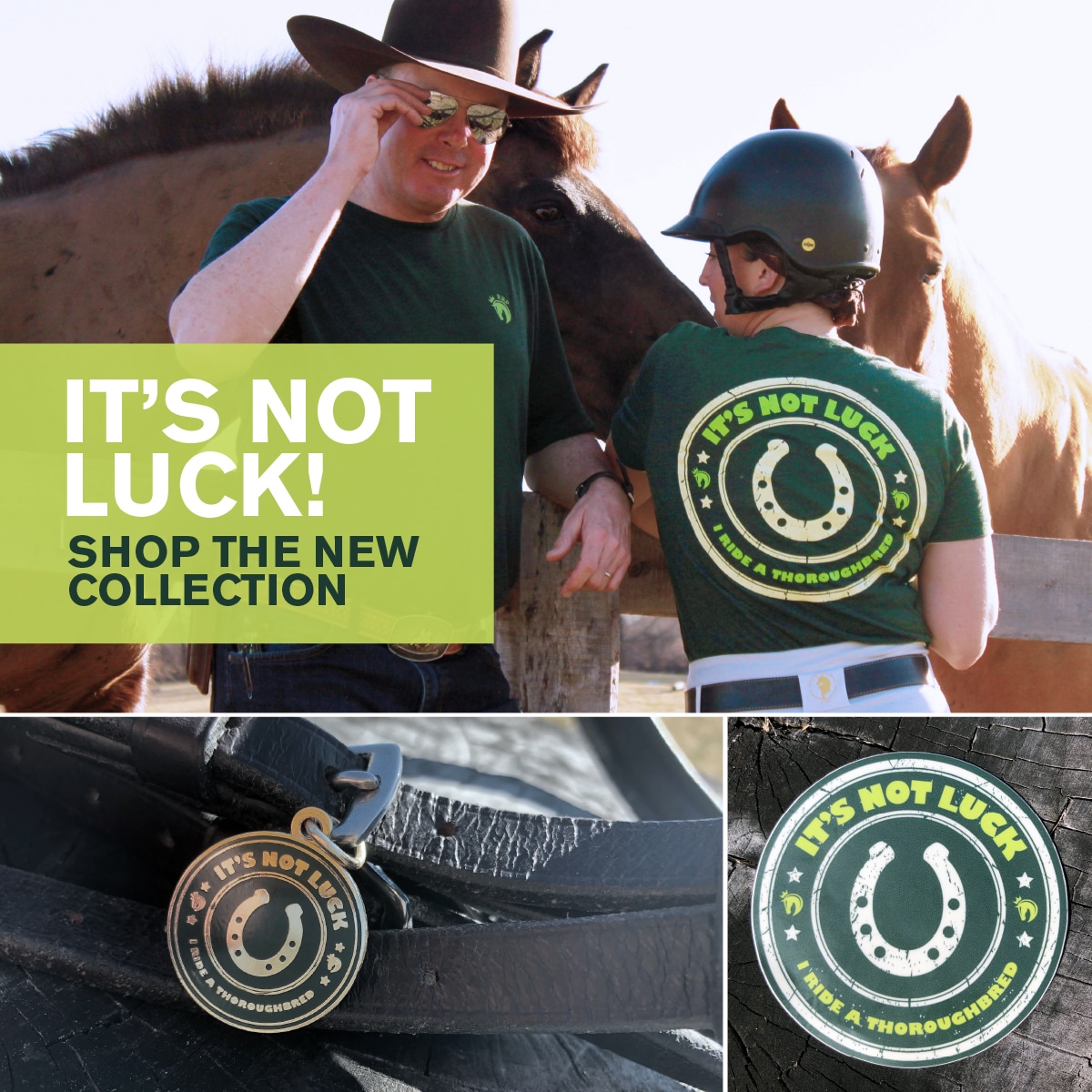 It's time to change the narrative every time someone says "wow, you're so lucky!"
It's not luck. You ride a Thoroughbred.
And thanks to your friends at the RRP, you can proclaim that message proudly with our new limited edition "It's Not Luck" line of merch! Don't miss our new t-shirts, bridle charms, and stickers (available as part of the OTTB Sticker Pack).
And, if you weren't already convinced today is your lucky day… score big savings on fall/winter clearance!
Save 20% on all outerwear
Score an additional 10% off previously-discounted outerwear
Use code LUCKY23 at checkout for a FREE "It's Not Luck" bridle charm with all orders over $75 (while supplies last)
Don't forget: enjoy free domestic shipping for all orders over $75. Shop the store now.