RRP Presents $5,000 Highpoint Thoroughbred Award at 2021 LiftMaster Grand-Prix Eventing
March 10, 2021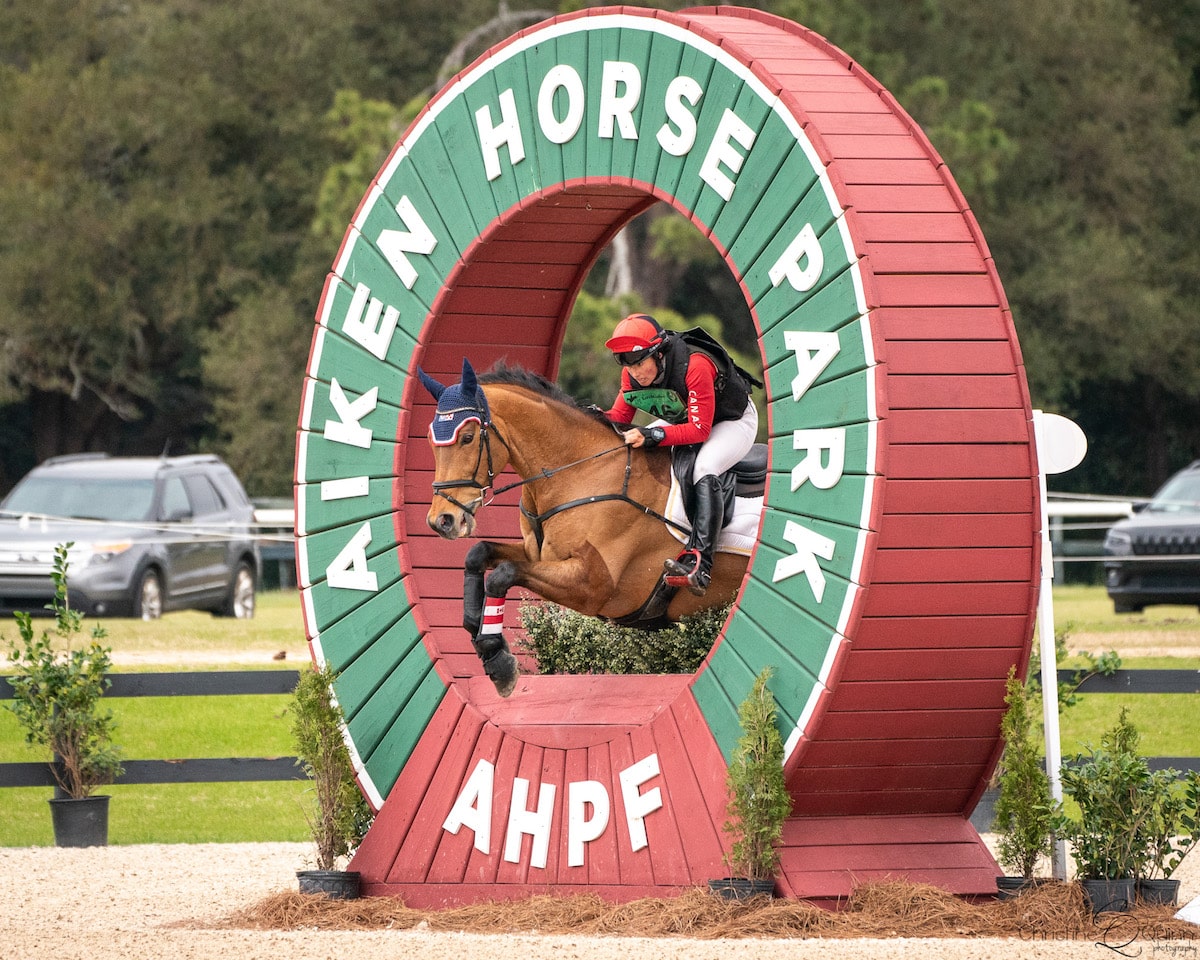 Holly Jacks-Smither and More Inspiration, winners of the Retired Racehorse Project Highpoint Thoroughbred Award at LiftMaster Grand-Prix Eventing, Bruce's Field, Aiken, SC. Photo by Chris Quinn
Holly Jacks-Smither and More Inspiration took top honors as the highest-placed Thoroughbred, with Colleen Rutledge and Confidence Game coming in second.
The Highpoint Thoroughbred Award was first introduced at the 2020 Grand-Prix Eventing, and the Retired Racehorse Project continued the tradition thanks to the contributions of Dr. Kevin Pfiester of Hagyard Equine Medical Institute, Dr. Stuart E. Brown of Brownstead Farm, Dr. Andy Clark and Kathleen Sullivan, and Dr. Rebecca Newell and William Griffin. The RRP's board president Carolyn Karlson was on hand to present the award.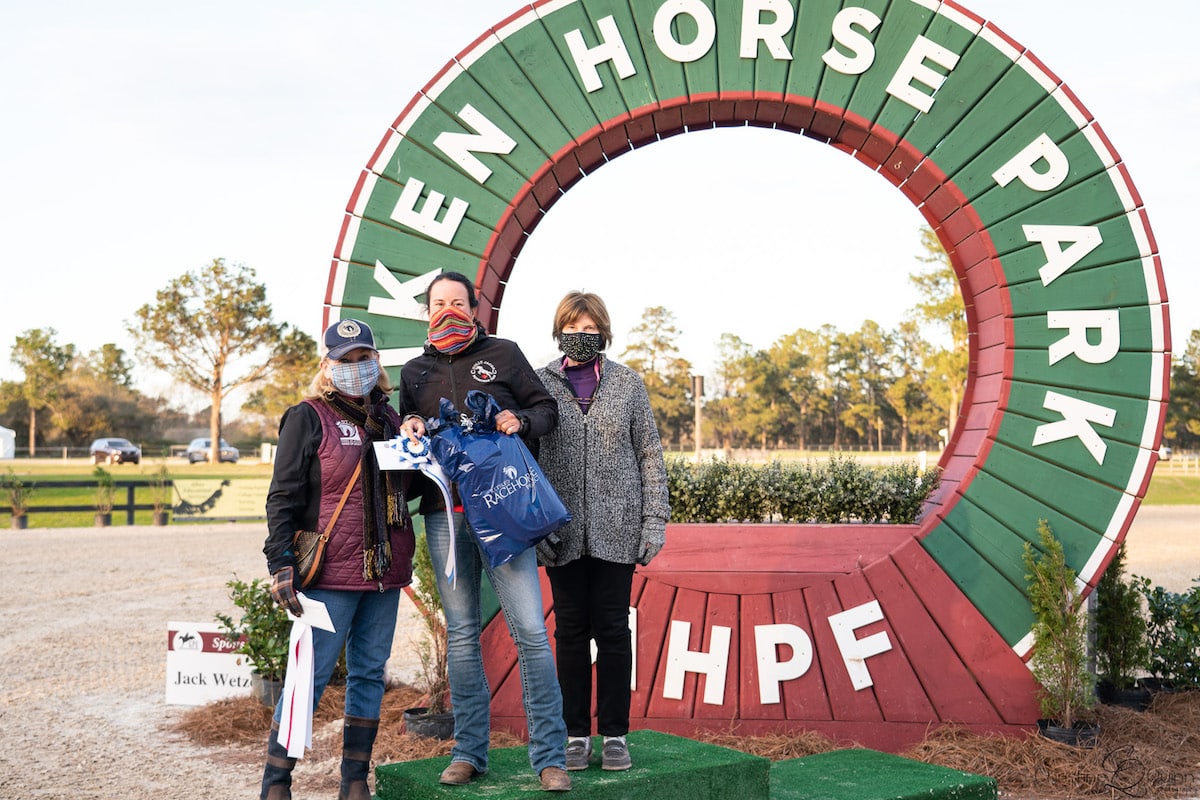 L-R: RRP board president Carolyn Karlson, Holly Jacks-Smither, Dr. Rebecca Newell. Photo by Chris Quinn
"Showcasing Thoroughbred competing successfully at the highest levels of equestrian sport goes a long way in increasing demand for them in the equestrian world," said the RRP's executive director Jen Roytz. "The RRP was proud to support this year's Highpoint Thoroughbred Award, along with Dr. Kevin Pfiester, Dr. Stuart Brown, Dr. Andy Clark and Kathleen Sullivan, and Dr. Rebecca Newell and William Griffin. All of us are thrilled to shine a light on More Inspiration, Confidence Game, and their talented riders in this way."
Holly Jacks-Smither's More Inspiration is a 16-year-old Ontario-bred gelding bred by Display Farm, by Inspired Prospect out of the Buckley Boy mare Gentle Buck. He made 28 starts in Ontario, winning four for total career earnings of $55,560. With strong ties to the racing industry — Jacks-Smither started galloping racehorses at age 12 and her husband is a racing trainer — it's fitting that she has taken an off-track Thoroughbred to the highest levels of eventing.
"I grew up riding Thoroughbreds and that's essentially almost all I've ever ridden, so it's amazing to have the Retired Racehorse Project getting behind these horses!" stated Jacks-Smither. "It's always special to have one you produced yourself come up through the levels, especially More Inspiration — he's the horse that made my career."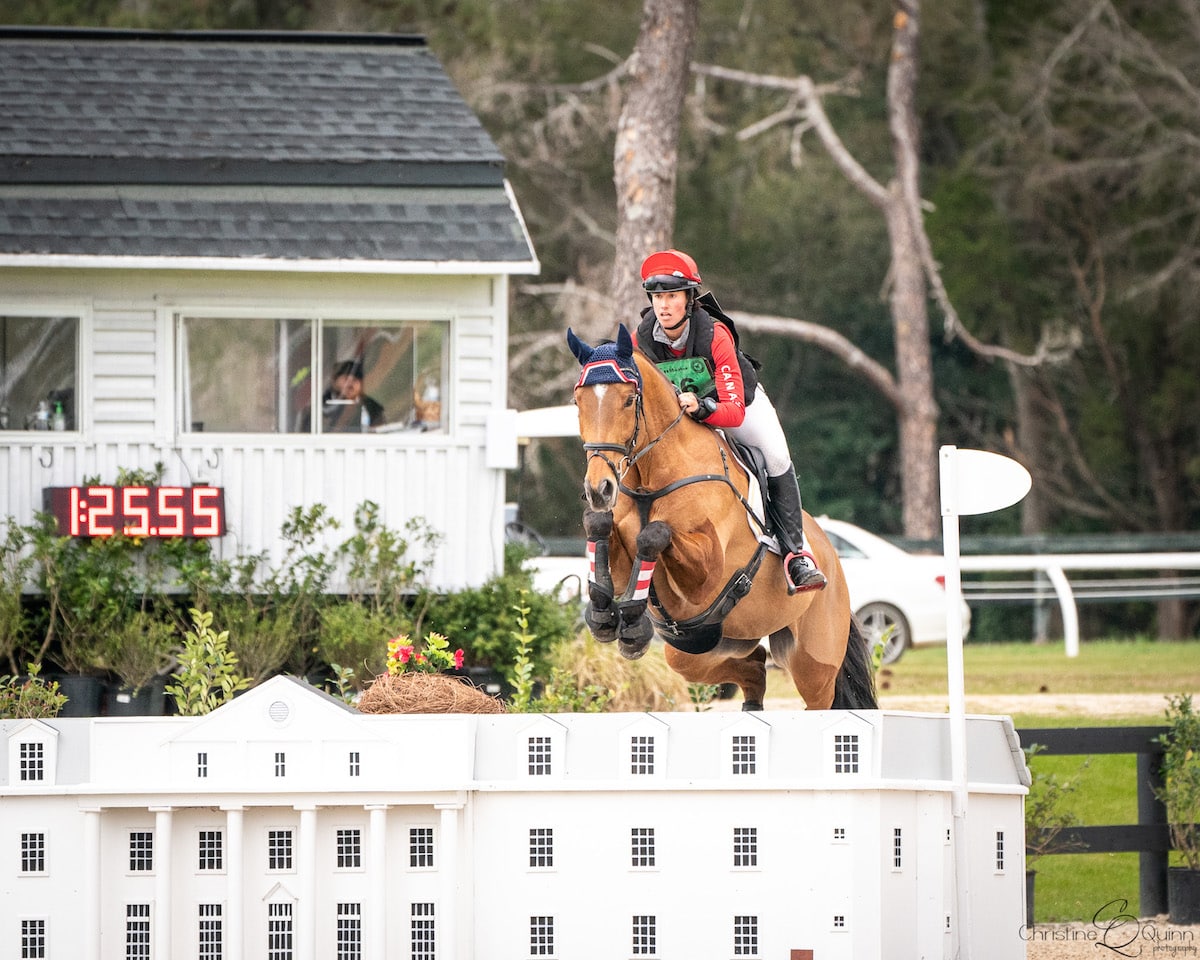 Holly Jacks-Smither and More Inspiration, winners of the Retired Racehorse Project Highpoint Thoroughbred Award at LiftMaster Grand-Prix Eventing, Bruce's Field, Aiken, SC. Photo by Chris Quinn
Taking home the second prize for the Highpoint Thoroughbred Award, Confidence Game is Jockey Club-registered as Pam's Luc, an 11-year-old Arkansas-bred stallion bred by Richard Hessee. Confidence Game is by Morluc out of the Brief Ruckus mare Pam's Ruckus. Colleen Rutledge sourced the horse through Three Plain Bays, a private Thoroughbred reseller based in Maryland.
"I'm so proud of Confidence Game and how he handled the weekend," described Rutledge. "This was the toughest course he's ever seen from a visual aspect. Thoroughbreds have such great heart, and he gave me everything I could have asked from him on the cross-country and show jumping."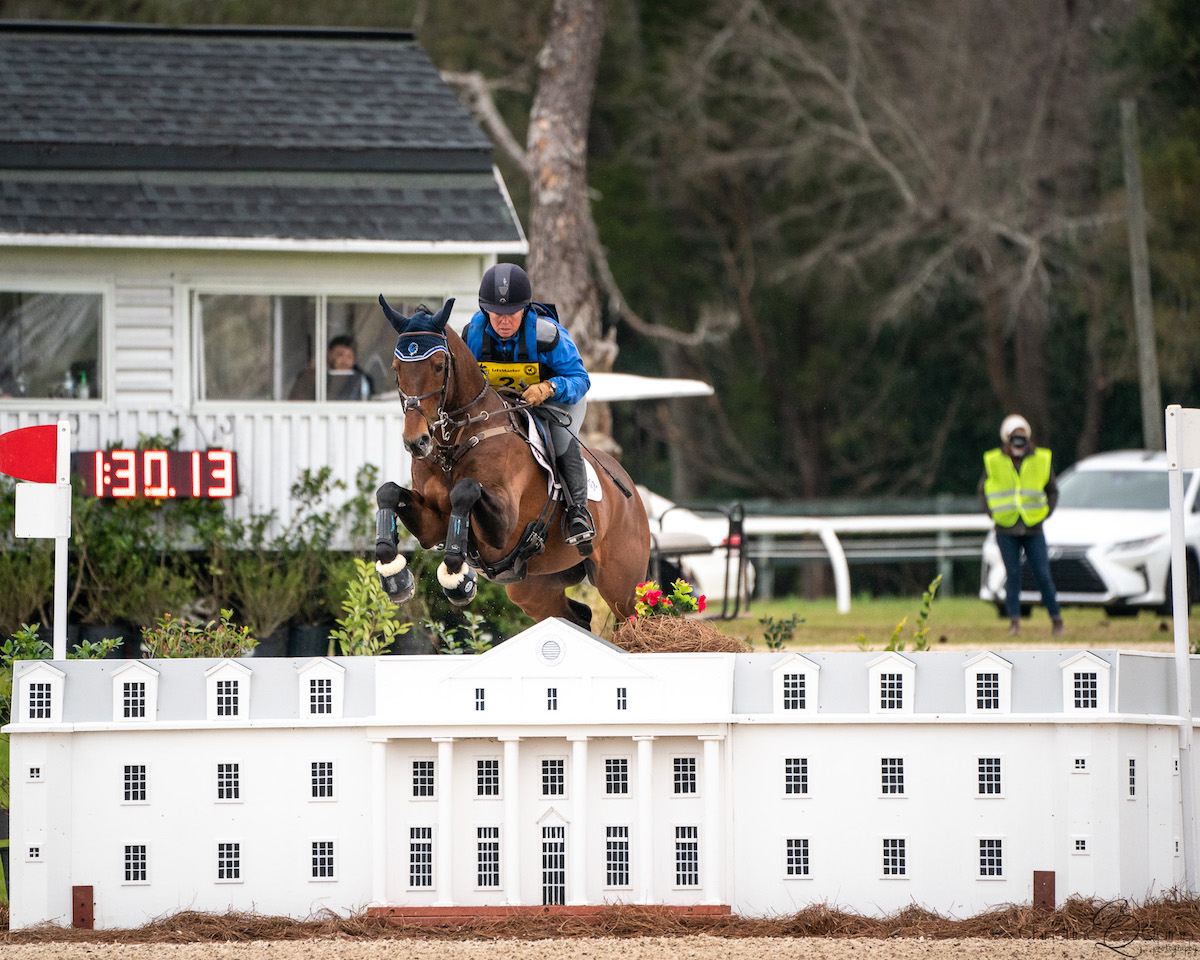 Colleen Rutledge and Confidence Game (JC: Pam's Luc), second place in the Retired Racehorse Project Highpoint Thoroughbred Award at LiftMaster Grand-Prix Eventing, Bruce's Field, Aiken, SC. Photo by Chris Quinn