RRP Master Class at Grand-Prix Eventing Festival at Bruce's Field Features Buck Davidson
February 25, 2022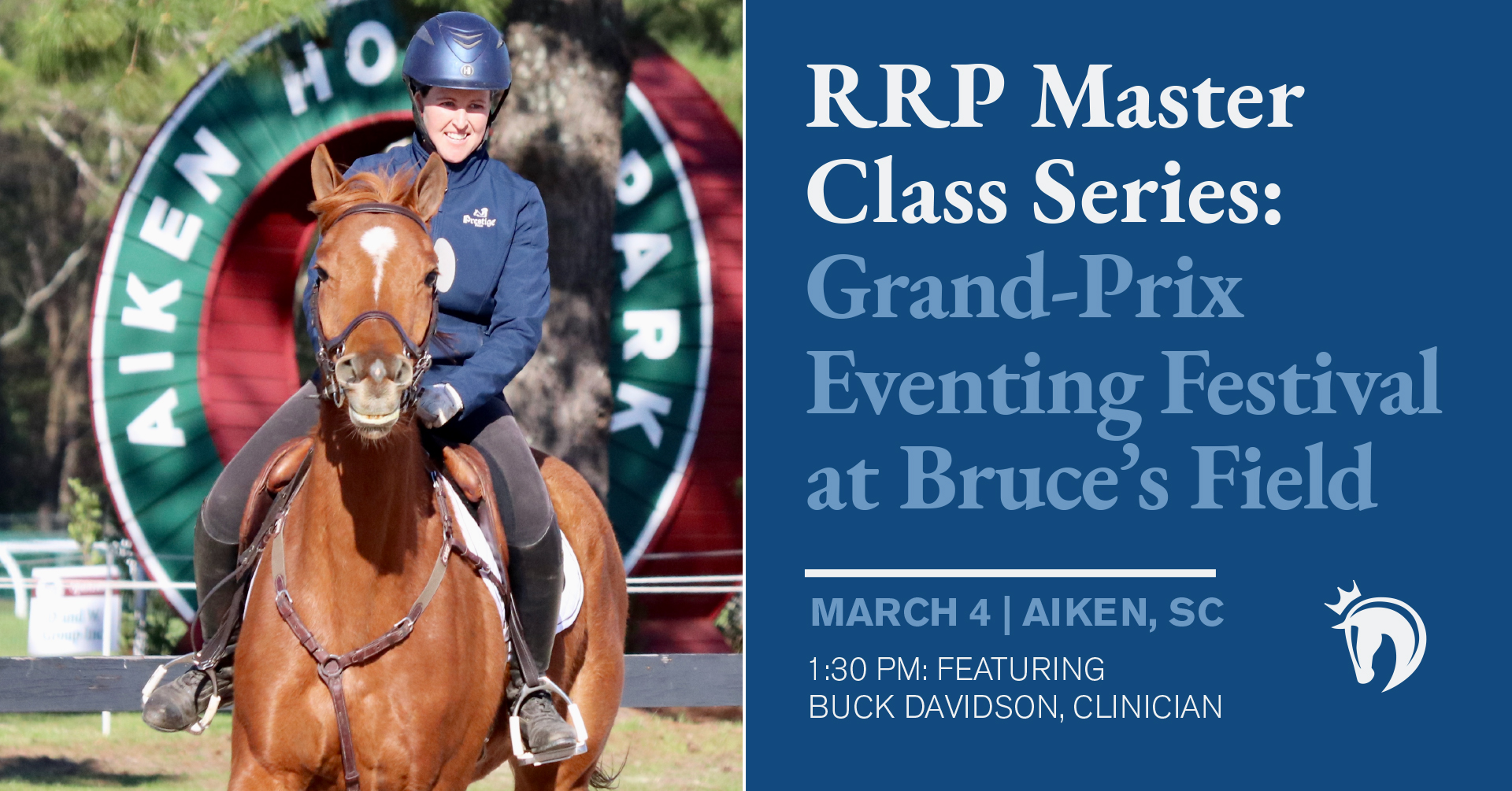 Featuring clinician Buck Davidson, this format of the RRP Master Class takes place at 1:30 PM at the Aiken Horse Park in South Carolina, between the Dressage and Show Jumping phases of competition.
Buck Davidson is an international event rider and coach, having competed at the highest level all over the world and ranked in the top 10 eventing riders globally (he was ranked number one in 2012). He has coached numerous riders to the Olympic Games and the 5* level, and enjoyed success at the top levels with numerous Thoroughbreds including current mount Jak My Style. 
Davidson will coach four riders with four retired racehorses, each at their own stage of transition between racing and sport, offering his keen insight into the process and years of experience developing horses for the sport of eventing. Additional commentary will be provided by RRP board vice chair and Aiken-area professional horseman Richard Lamb. Ample time will be given for questions from the audience.
Local aftercare organization Aiken Equine Rescue will once again be represented at the RRP Master Class through the participation of a recently-adopted Thoroughbred. Aiken Equine Rescue was established in 2006 and works each year to transition off-track Thoroughbreds into new careers as well as rescued horses of other breeds, having placed over 1,400 horses into adopted homes since its founding.
The RRP will also present the High-Point Thoroughbred Award to the highest-placed Thoroughbred in the field at the Grand-Prix Eventing Festival. This $5,000 award was sponsored by Brownstead Farm, Rebecca Newell, and Dr. Kevin Pfiester, and will be presented by RRP board chair emeritus Dr. Carolyn Karlson and Richard Lamb. The 2021 winner was More Inspiration, ridden by Holly Jacks-Smither.
The RRP Master Class is free to attend with a Grand-Prix Eventing Festival ticket. Ticketing information can be found at https://aikenhorsepark.org/eventing.