RRP & LRK3DE: All Things Thoroughbred at Kentucky Three-Day
May 10, 2019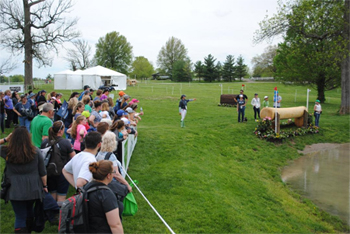 Sponsored by Buckeye Nutrition with gift bags generously donated by Mars Equestrian, our cross-country course walk led by Elisa Wallace was enormously popular! Elisa did a fantastic job leading a crowd of participants through the ins and outs of the massive five-star track with her experienced insight on how riders might tackle each obstacle and combination.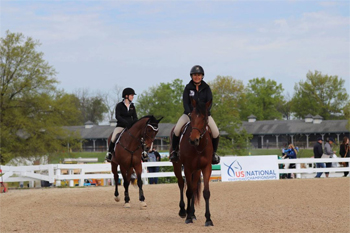 We hosted two Makeover Previews in the Walnut Ring, featuring guest commentary from international eventers (and Thoroughbred riders!) Dorothy Crowell and Cathy Wieschhoff. Participating riders included Joyce Brinsfield with More Moola, Rosie Napravnik with Bethel Wildcat, and Elisa Wallace with Play Big.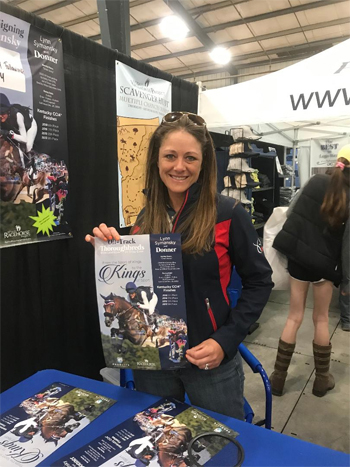 We were thrilled to welcome Lynn Symansky to our booth for a signing session of our "Thoroughbreds of the Kentucky Three-Day" poster — the 2019 edition features Donner, one of the most famous OTTB eventers of recent years, ridden by Lynn to a sixth-place finish in last year's Kentucky Three-Day. Participants in the signing acquired their posters either by making a donation to RRP or by completing our scavenger hunt, which also entered them to win one of three jaw-dropping gift baskets with plenty of goodies from our generous sponsors.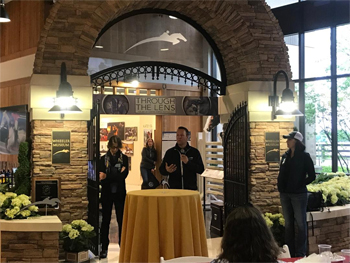 Our RRP Meet-Up Breakfast sponsored by Guardian Horse Bedding was a great success, hosted in the beautiful USHJA headquarters. We loved chatting all things Thoroughbred with our guests, including current RRP members as well as curious fans already looking ahead to 2020!
If you missed out on our social media coverage of the event itself, head over to Facebook or Instagram to watch all of our "Thoroughbred Talks" with the competitors. What advice do they have for fellow Thoroughbred riders? What do they love best about their horse? We got the scoop!
And of course, no trip to Kentucky would be complete without a trip to the track: the Retired Racehorse Project spent Wednesday at Keeneland, where the organization was honored in the winner's circle for its positive contributions to Thoroughbred aftercare. Executive director Jen Roytz was also interviewed on TVG.