RRP and Friends at the 2019 Horse World Expo
February 25, 2019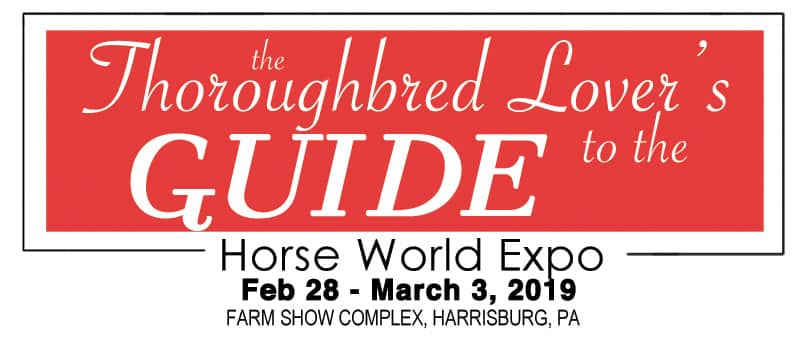 Session Schedule
Representatives from Mid-Atlantic Horse Rescue, New Beginnings, PTHA's Turning For Home, TRRAC Thoroughbred Aftercare, Retired Racehorse Project, and CANTER PA will be contributing to these educational sessions.
The Retired Racehorse in Western Tack w/Danielle and Meg Montgomery 
THURSDAY, 2pm, Large Arena
You see them all the time on the cross country course or in the Hunter-Jumper arenas but OTTBs also excel at all kinds of western disciplines. Learn about the foundational training that goes into developing OTTBs for rodeo sports.
Gymnastic Fundamentals for the Green Retired Racehorse w/ Sally Shirley
FRIDAY, 3pm, Equine Arena
So You Want to Adopt a Thoroughbred w/Thoroughbred Aftercare Panel
SATURDAY, 10am, Seminar Hall A
You've seen the OTTB resurgence and now you're convinced you want one of your own. There's all kinds of ways to go about doing that. Learn about your options and what to expect in the process.
Off the Track and Into the Arena w/Doug Nunn
SUNDAY, 11am Round Pen
Understanding how your horse was ridden and trained at the track and ideas for translating those skills into a successful transition to the riding arena.
Racing Injury Case Studies w/ Thoroughbred Aftercare Panel
SUNDAY, 3pm Seminar Hall B
Utilizing real-life case files from Turning for Home, this is a discussion on common racing injuries, their rehabilitation, and prognosis.
Visit these great charities on Thoroughbred Row!
Shopping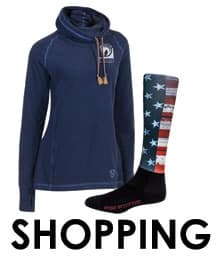 Stop by Thoroughbred Row in the Trade Fair for all your OTTB gear shopping needs!
Retired Racehorse Project is in booth #S13. Pick up the latest copy of Off-Track Thoroughbred Magazine, check out the new RRP logowear and get a FREE pair of Noble Outfitters Stars and Stripes Peddies with a $25+ purchase of Noble Outfitters RRP gear!*
Mid-Atlantic Horse Rescue, CANTER PA, and New Beginnings Thoroughbred Retraining and Adoption are in booths #S11-S12. Shop for logowear, fun t-shirts, fleece jackets to stay warm, wine glasses, and My Happy Place gear! Turning For Home and TRRAC are in booth #822, stop by for logowear and raffle tickets! *Limit one per transaction, while supplies last.
OTTBs for Adoption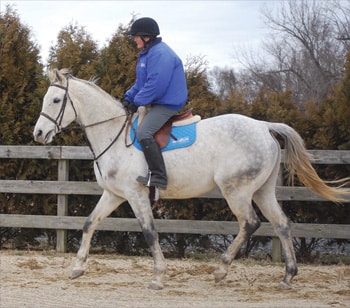 Drop to Pop
2010 Gelding, 17.0+h 
Available from Mid-Atlantic Horse Rescue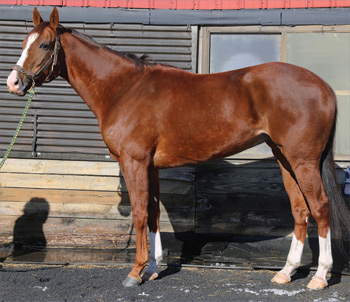 Ten Silver Dollars
2012 Mare, 16.1H
Available from CANTER PA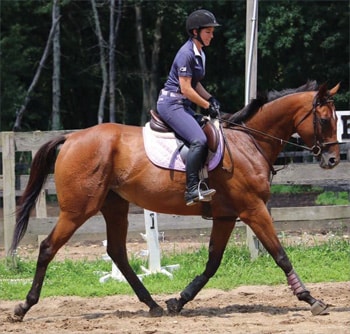 Silver Bouquet
2012 Mare, 16.2h
Available from New Beginnings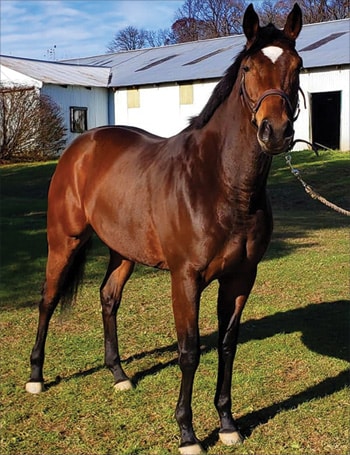 Sweet Henrietta
2011 Mare, 16.3h
Available from TRRAC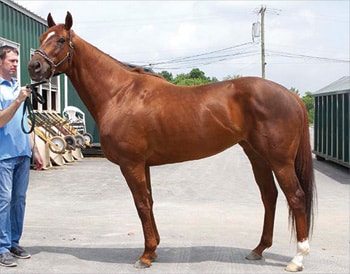 Jason's Angel
2012 Mare, 16.1h
Available from PTHA's Turning For Home