FLAIR® Equine Nasal Strip Co-Inventors Launch New Patented Online Auction System for the Kentucky Derby: Fanticipate
September 03, 2020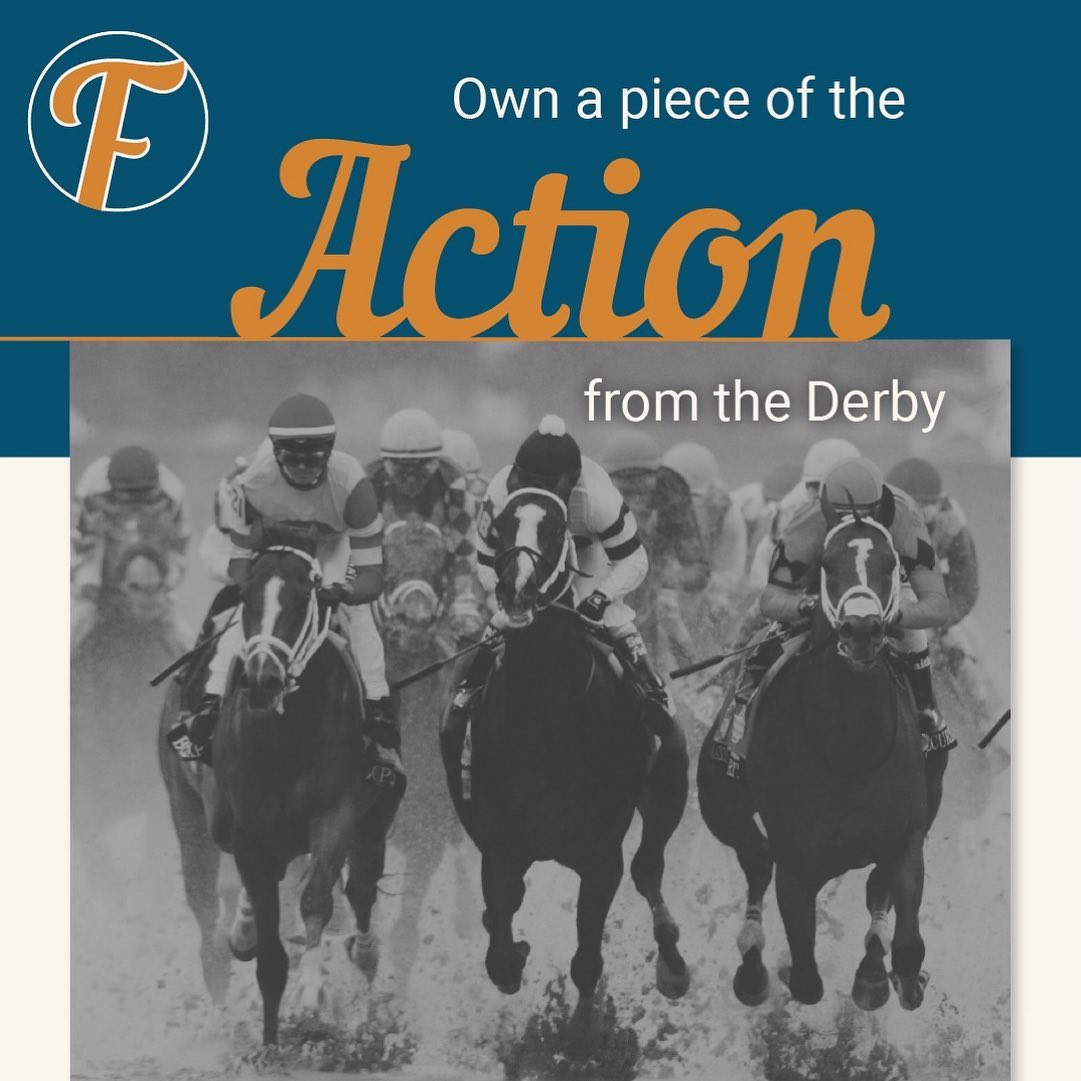 Fancipate.com is an online marketplace that allows athletes, teams, and leagues to offer unique experiences and items for their fans to bid on before an event starts. Auction items for the 146th annual Kentucky Derby are available now at Fanticipate's first auction.
Jim Chiapetta and Ed Blach met at Littleton Large Animal Clinic early in their veterinary careers and continue to share a passion for animal health, novel business opportunities, and supporting the equine industry. The entrepreneurial duo co-invented FLAIR® Equine Nasal Strips in the mid 1990's. When FLAIR Strips debuted at the 1999 Breeders' Cup, Ed and Jim realized their experience at those races rose to a whole new, exciting level because a product they had a direct connection with was being used in the event. That experience sparked Jim and Ed to develop an opportunity for fans to become directly engaged with the sporting events they are passionate about. Given that many fans are unable to attend sporting events this year, Jim and Ed felt it was time to offer fans, athletes, leagues, and charities a new way to connect.
"Fanticipate is excited to launch our online marketplace just in time for the 146th Kentucky Derby so we can elevate the fan experience in new and novel ways," said Jim Chiapetta, Co-Founder of Fanticipate. CEO and Co-Founder, Ed Blach, added, "Fanticipate gives fans who have an appetite to compete and be a part of the action the ability to do so. During a time when there are fewer fans in the stands, this new form of engagement allows spectators to feel the excitement from home, and we look forward to building on this concept for all of our future events."
Competitors (sellers) are officially verified through Fanticipate to provide unique and authentic items or experiences desired by the fans (buyers), who are competing to win the fan engagement of a lifetime. Fanticipate offers a platform for competitors to create a new revenue stream for themselves, their team, or their favorite charity, giving the competitor complete control over the proceeds. Since the auction takes place ahead of the event itself, fans who win the bid have the rare experience of watching their prized items being used in the event before taking a piece of the action home.
Items available through the 146th Kentucky Derby auction include:
Famed racehorse Tiz the Law's horse shoe
A Zoom call with Jack Knowlton, the Operating Manager of Sackatoga Stable
Halters worn by 2020 Kentucky Derby competitors and other history making racehorses
Autographed goggles to be worn my Jockey Mike Smith and others
Many of the current sellers include jockeys and owners, and will be donating their proceeds to charities, such as Race for Grace, Old Friends Thoroughbred Retirement Farm, Kentucky Equine Adoption Center, Retired Racehorse Project, and the Permanently Disabled Jockeys Fund. All items purchased at the auction have the potential to increase in value based on the outcome of the event, providing unique opportunities for fans to experience high-level events with newfound engagement and increased anticipation. While the Kentucky Derby is Fanticipate's current live auction, it is only the first of many sporting events that the company will feature, such as hockey and baseball.
For more information on Fanticipate or to view its live auctions, visit: www.fanticipate.com.
About Fanticipate  Fanticipate is a patented model that allows athletes, teams, and leagues to create unique experiences and sell memorabilia that will be used in future events. This unique marketplace allows fans to own a piece of the action by bidding on items from their favorite competitors. Fans who win the auctions then get to watch the event knowing that they will take home a piece of that moment, providing a special opportunity for fans to experience high-level events in a whole new and engaging way.
Fanticipate Media Contact
Brenna Byrne
Uproar PR for Fanticipate
312-607-8117
bbyrne@uproarpr.com