Claiborne Farm to Sponsor Former Broodmare Pilot Division at 2023 Thoroughbred Makeover
December 13, 2022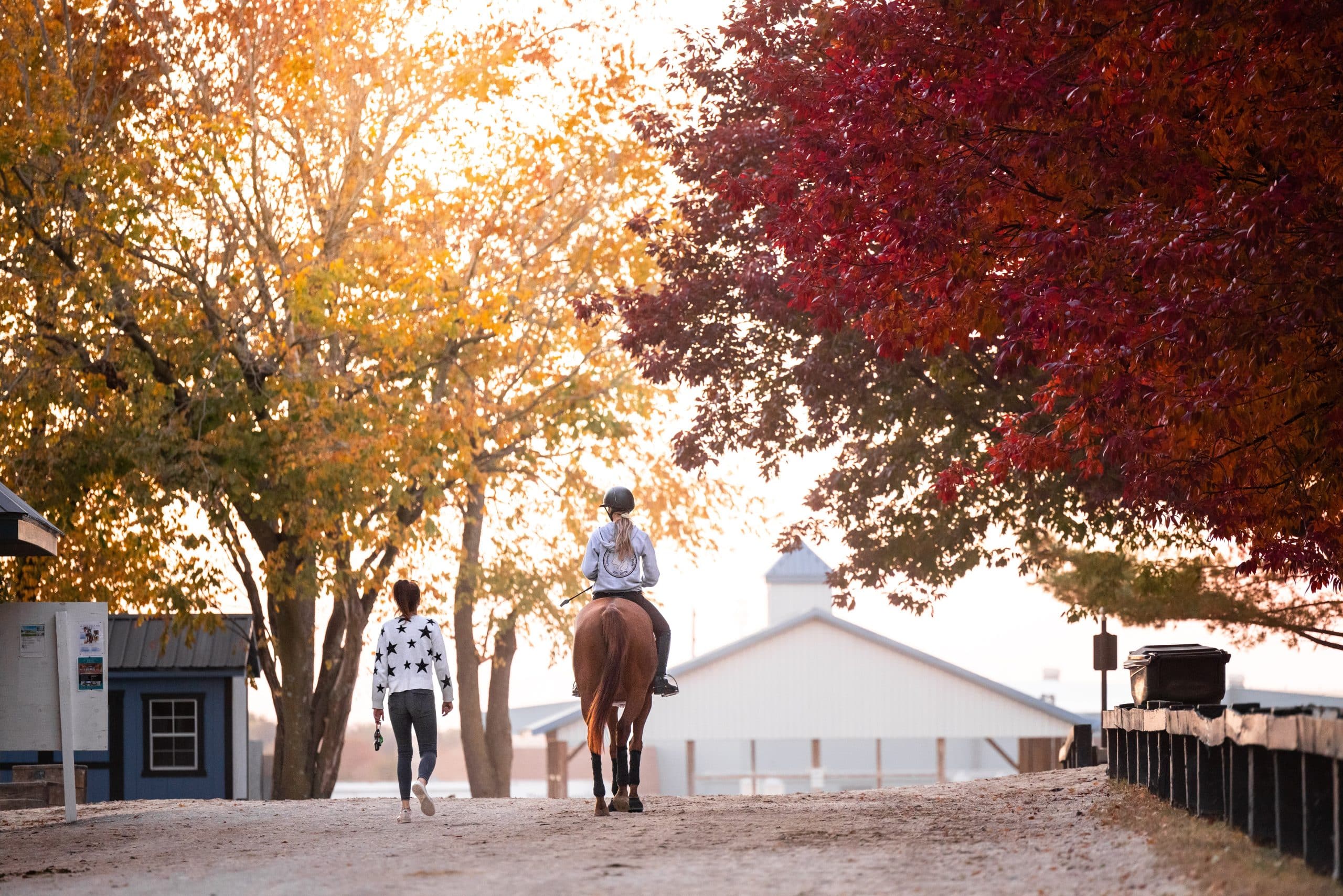 The Retired Racehorse Project (RRP) announced today that Claiborne Farm has committed as the title sponsor of the Former Broodmare division in its pilot year at the 2023 Thoroughbred Makeover and National Symposium, presented by Thoroughbred Charities of America.
First announced in November of this year, the Former Broodmare division will welcome recently-retired broodmares to compete alongside traditional retiring racehorses in all ten offered disciplines, with broodmares pinned and recognized separately and competing for a separate pot of $10,000 in prize money.
"Claiborne is pleased to be the title sponsor of the Retired Racehorse Project's new Former Broodmare division," said Claiborne president Walker Hancock. "Aftercare is such an important part of our industry and it doesn't stop with just racehorses. Every horse matters and hopefully this initiative will bring attention to those former broodmares that are sometimes forgotten once their breeding careers come to an end."
The RRP's Thoroughbred Makeover has made a measurable impact on Thoroughbred aftercare, with prices for horses retiring off the track steadily increasing each year since the event began and more first-time participants turning to the breed as their next partner for sport or recreation. Recognizing that retiring broodmares are an underserved population within the Thoroughbred industry, the RRP has added the Former Broodmare division to develop and drive demand for this unique group of horses and help more former broodmares transition to third careers.
"We've had calls to serve this special population of Thoroughbred for a while now, and we're pleased to make a contribution towards finding viable channels into next careers for broodmares," said RRP executive director Kirsten Green. "The RRP applauds Claiborne Farm for recognizing the critical need to support all facets of aftercare in order to most effectively serve the horses."
The Former Broodmare division is also made possible by a grant from the ASPCA. Eligible broodmares will have produced a foal or have been bred in the 2021 breeding season or after, as reported by The Jockey Club, and need to have had one lifetime start or published work. They may not have had prior shows or competitions. Training for the 2023 Thoroughbred Makeover across all divisions opened on December 1, and applications are open for drafting on December 15 and submission on January 2, 2023 through January 20, 2023. To learn more about the division, eligibility requirements, and the Thoroughbred Makeover, please visit TheRRP.org.