Celebrate LRK3DE Weekend with the Retired Racehorse Project!
April 22, 2020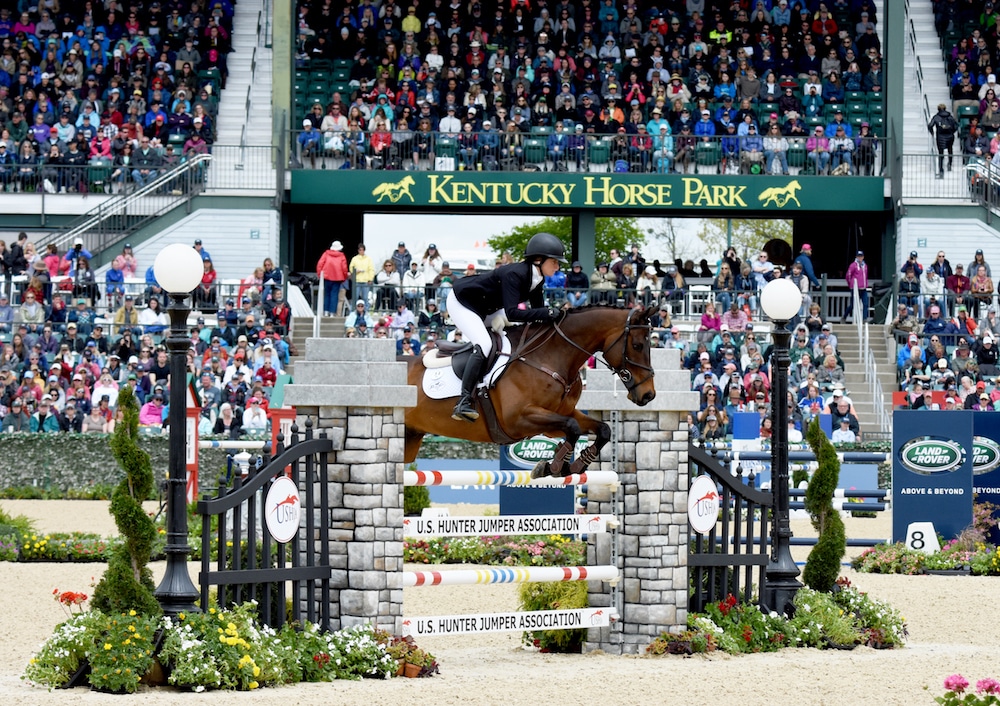 Erin Sylvester and Paddy the Caddy at LRK3DE 2019. Photo courtesy of Pyrois Media
Score Big Savings in the RRP Store
While you may not be able to shop our wide selection of RRP/OTTB logowear in person at the LRK3DE trade fair, you can enjoy some big savings this weekend!
Use code LRK3DE at checkout for 20% off your ENTIRE order, including sale items
This code combines with RRP member 10% discount for a total of 30% off!
All orders placed April 23-26 will enjoy free shipping (to US addresses only)
Watch Your Favorite Thoroughbreds in Kentucky with Rider Commentary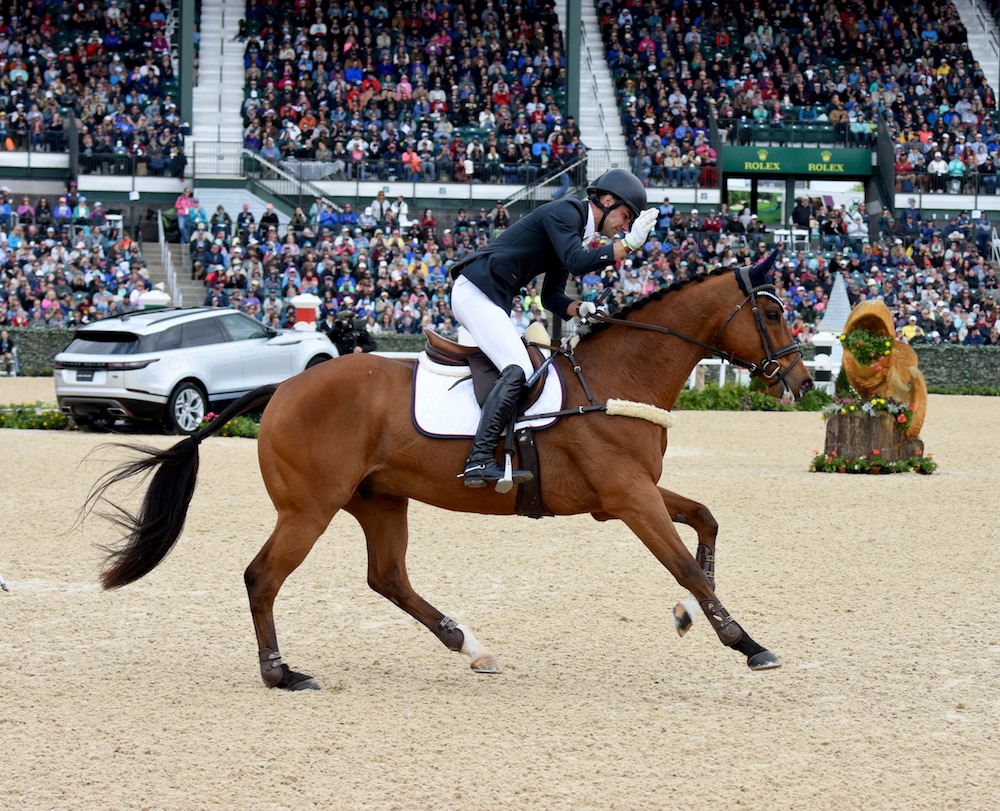 Chris Talley and Unmarked Bills at LRK3DE 2019. Photo courtesy of Pyrois Media
Our favorite Thoroughbreds will take the spotlight on the RRP Facebook page from Thursday through Sunday as we relive some of the best performances from recent years! We've teamed up with US Equestrian to present some of our favorite rounds, complete with commentary from the riders. Hear insight about what it's like to ride fan favorites such as Anthony Patch with Lainey Ashker, Donner with Lynn Symansky, Unmarked Bills with Chris Talley, and Tight Lines with Will Coleman — plus many others!
Enjoy LRK3DE Weekend With USEF Free Fan Membership
USEF Network will be streaming tons of Kentucky Three-Day Event content going back 20 years all weekend long starting on Thursday, and you can enjoy all of the videos with a FREE fan membership! Use code lrk3de20 to join.
On Saturday, get ready for a full day of content on USEF Network, and share how YOU'RE watching the action with #LRK3DEWatchParty. Don't forget to social distance!
Kentucky Three-Day Thoroughbred Classics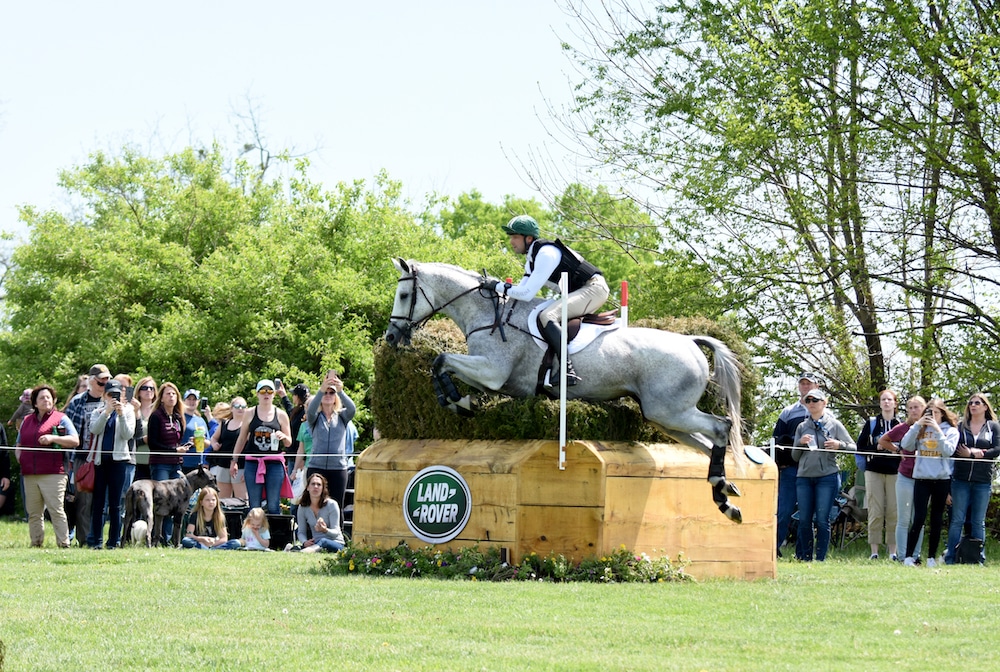 Will Coleman and Tight Lines at LRK3DE 2019. Photo courtesy of Pyrois Media
Want to learn more about the Thoroughbreds of the Kentucky Three-Day? Check out some of our past coverage of the equine stars of this event:
Thank You to Our LRK3DE Sponsors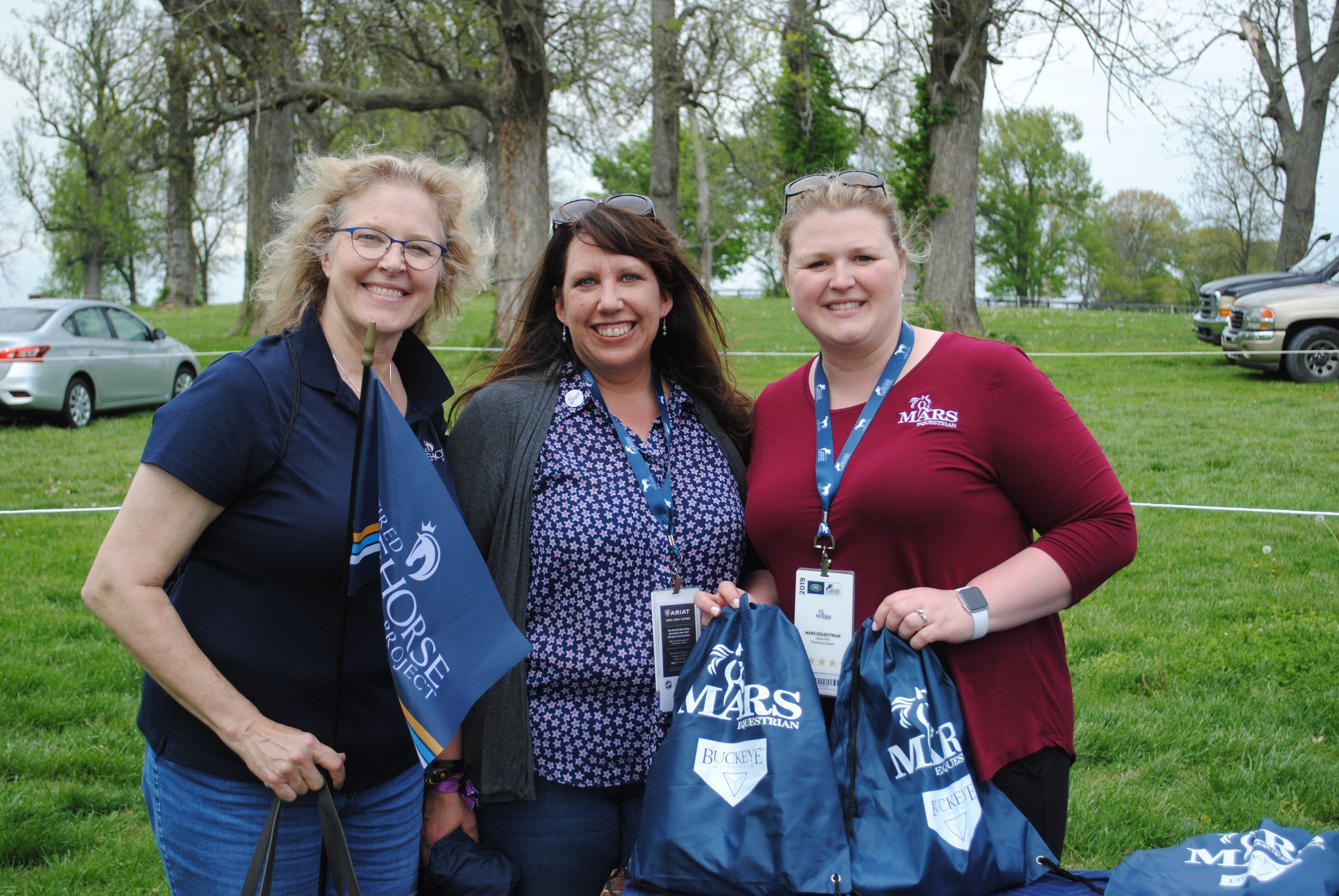 The RRP's Sallie Roberts with representatives from Buckeye Nutrition, who with parent company Mars presented all 2019 course walk participants with a swag bag.
In honor of the weekend that would have been, we'd like to take the opportunity to thank our sponsors who generously partnered with us to present our favorite LRK3DE Thoroughbred activities:
We are grateful to these sponsors for their show of support of the Retired Racehorse Project and our programming, and we look forward to partnering on other projects and seeing them in Kentucky!