ASPCA Makeover Marketplace Expands to Include Thoroughbred Makeover Prospects
July 02, 2021
The expanded catalog is expected to include hundreds of transitioned, restarted and competition-experienced Thoroughbreds, most of which will compete at the 2020-2021 Thoroughbred Makeover on October 12-17, 2021 at the Kentucky Horse Park in Lexington. Up to 100 off-track prospects from non-profit organizations will be listed as well, all of which will be 2022 Makeover-eligible. 
"The ASPCA Makeover Marketplace is a premier horse shopping and adoption opportunity for equestrians looking for well-started sport horse prospects," said Jen Roytz, executive director of the RRP. "The Makeover provides the ultimate venue to browse multiple prospects listed in the catalog, watch them perform in competition, ride prospects, and have horses vetted on-site. This year, thanks to the support of the ASPCA, horse shoppers and adopters will also be able to browse catalog prospects listed by adoption partners, whether they're Makeover trainers looking for their next horse or equestrians inspired by watching the Makeover process and seeking a Thoroughbred of their own."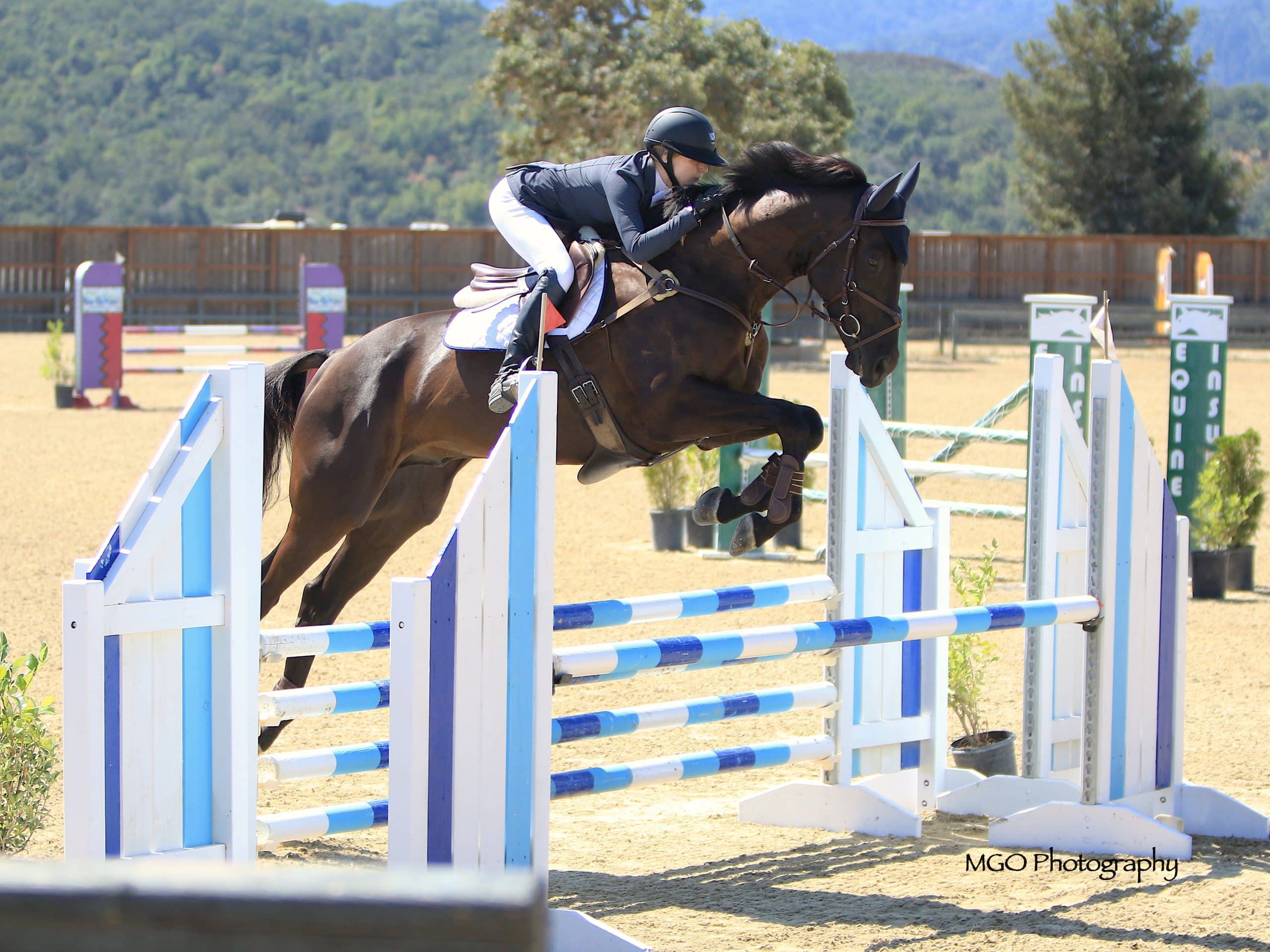 Maxelle Phillips and Dark Knight Royale (JC: Honest Gene): match made through the ASPCA Makeover Marketplace. Photo by Marcus Greene Outdoor Photography
The ASPCA Makeover Marketplace has become an adopter's or buyer's trusted source for Thoroughbreds for sport and pleasure. Makeover graduates entered in the traditional Makeover Marketplace have undergone extensive preparation for the event, with emphasis placed on a healthy transition from the track and appropriate training and exposure to a big show environment. Past ASPCA Makeover Marketplace graduates have gone on to successful careers in eventing, hunter/jumper, field hunter, western performance, pleasure and trail riding. 
Listings for 2022 Thoroughbred Makeover-eligible prospects will be available free of charge to non-profit aftercare organizations thanks to the generosity of the ASPCA. Organizations who intend to list horses will need to pre-register by July 10; horse registration will open July 15. Listings will be accepted for up to 100 horses total, with number of horses listed per organization determined based on pre-registration. Organizations can pre-register now at tbmakeover.org/adoption-portal.
"Creating opportunities for more equine enthusiasts to find their Right Horse is a vital component of our work," said Dr. Emily Weiss, Vice President of ASPCA Equine Welfare. "The RRP is an instrumental partner in shifting the perspective of who a retired racehorse is and showcasing the incredible potential they will bring to their next homes. While their racing careers may have ended, these retirees still have much to offer as they transition into new and varied careers."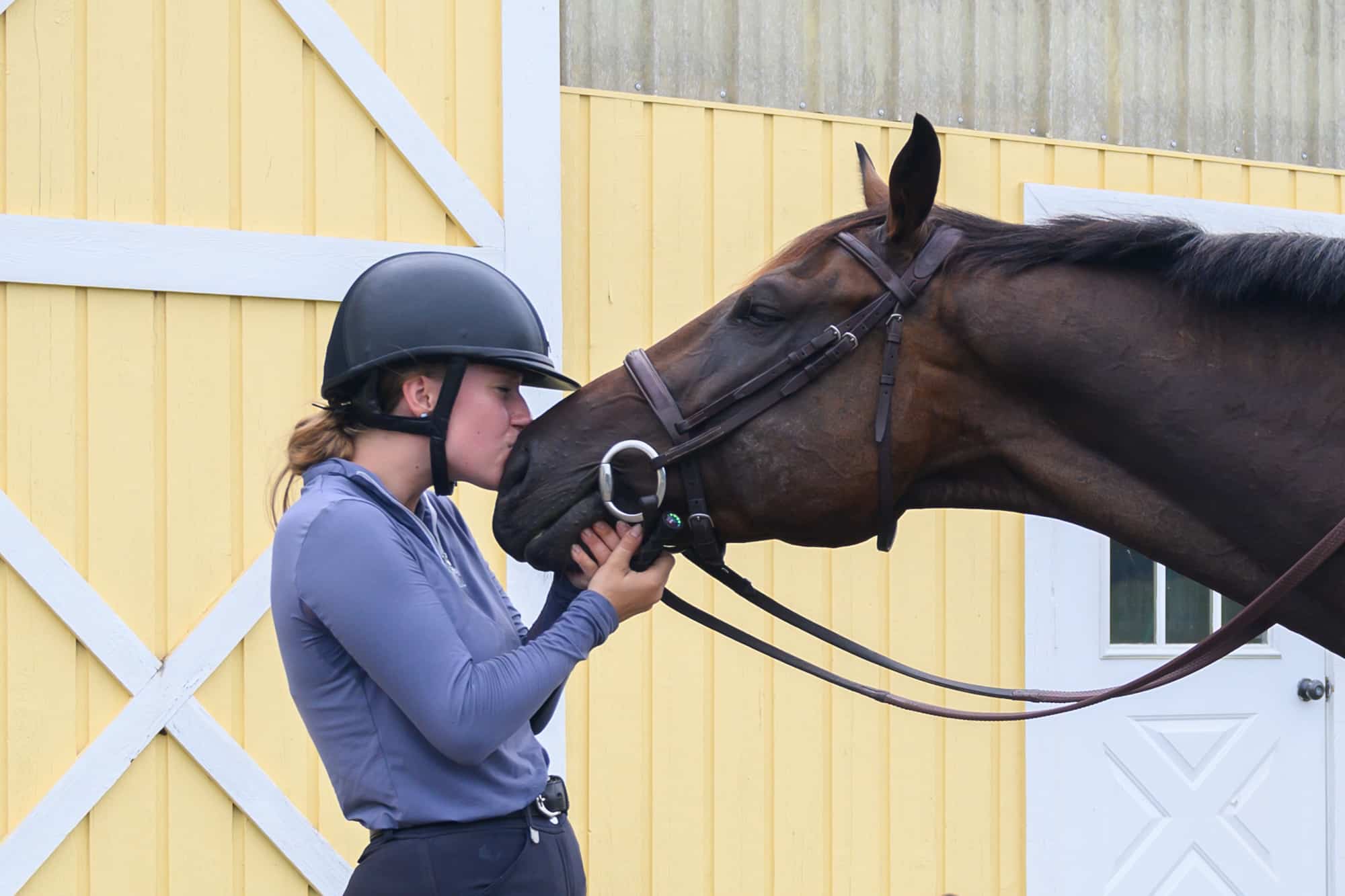 Zenya Lepper and 2019 Thoroughbred Makeover graduate Make It Right: match made through the ASPCA Makeover Marketplace. Photo courtesy of Zenya Lepper
The expanded catalog will be printed as an insert to the Fall 2021 issue of the RRP's award-winning publication, Off-Track Thoroughbred Magazine. The Fall issue also doubles as the Thoroughbred Makeover program. The catalog will be printed in color and feature each horse's Jockey Club name, basic details, and contact information for the trainer or non-profit organization. Sign-ups for a free catalog are now open at tbmakeover.org/catalog.
The digital catalog will be released at TBMakeover.org after August 15 and individual Makeover graduates for sale will be featured on the RRP's social media. All horses in the catalog will be cross-listed on the OTTB United app. 
About the Retired Racehorse Project
The Retired Racehorse Project (RRP) is a 501(c)3 charitable organization working to increase demand for off-track Thoroughbreds in the equestrian world. In addition to putting on the Thoroughbred Makeover and National Symposium, the world's largest retraining competition for recently retired racehorses, the organization also publishes Off-Track Thoroughbred Magazine, hosts off-track Thoroughbred retraining clinics and programming at major horse expos and events around the country, and maintains the Thoroughbred Sport Tracker (the internet's only user-driven database tracking second career talent and accomplishments of registered Thoroughbreds). Visit the RRP online at retiredracehorseproject.org. 
About the ASPCA®
Founded in 1866, the ASPCA® (The American Society for the Prevention of Cruelty to Animals®) is the first animal welfare organization in North America and serves as the nation's leading voice for animals. More than two million supporters strong, the ASPCA's mission is to provide effective means for the prevention of cruelty to animals throughout the United States. As a 501(c)(3) not-for-profit corporation, the ASPCA is a national leader in the areas of anti-cruelty, community outreach and animal health services. For more information, please visit www.ASPCA.org, and be sure to follow the ASPCA on Facebook, Twitter, and Instagram.