Applications Now Open For 2020 Thoroughbred Makeover
December 01, 2019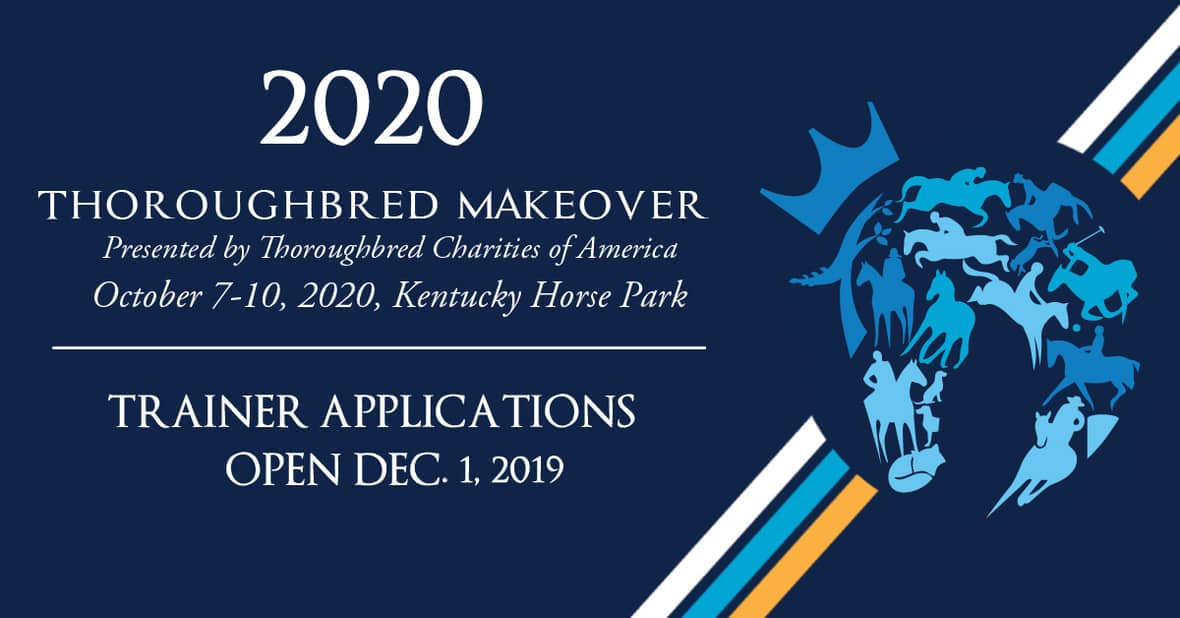 Now in its sixth year, the Thoroughbred Makeover features competition in ten disciplines for recently-retired Thoroughbreds in their first year of retraining for a second career after racing. Disciplines include barrel racing, competitive trail, dressage, eventing, field hunters, freestyle, polo, show hunter, show jumper, and ranch work.
Horses and trainers will compete for more than $125,000 in total prize money, plus the coveted title of Thoroughbred Makeover Champion, at the Kentucky Horse Park on October 7-10, 2020. The Thoroughbred Makeover and National Symposium includes not just the competition, but educational seminars, a vendor fair, the Makeover Marketplace horse sale and the Makeover Master Class featuring demonstrations and insight from leading trainers. The Finale features the top five horses in each discipline and will be livestreamed for viewers at home.
The Thoroughbred Makeover is open to professionals, amateurs, juniors (ages 12 and older) and teams. Applicants must be members of the RRP in good standing. Applicants are required to provide information about their riding and competition background as well as references, including one from a veterinarian. Applicants are encouraged to provide links to riding video, which is a requirement for first-time competitors. Competitors do not need to have acquired their horse at the time of application, though must declare their horse no later than July 31, 2020.
Approved trainers may acquire eligible Thoroughbreds through whatever source they choose, or can ride under contract for an owner. Eligible horses must have raced or had a published work on or after July 1, 2018 and must not have started retraining for a second career prior to December 1, 2019 other than a maximum of 15 allowable rides. The 2020 Thoroughbred Makeover Rulebook outlines all rules and information relevant to the competition, with changes for 2020 marked in red and clarifying information marked in blue.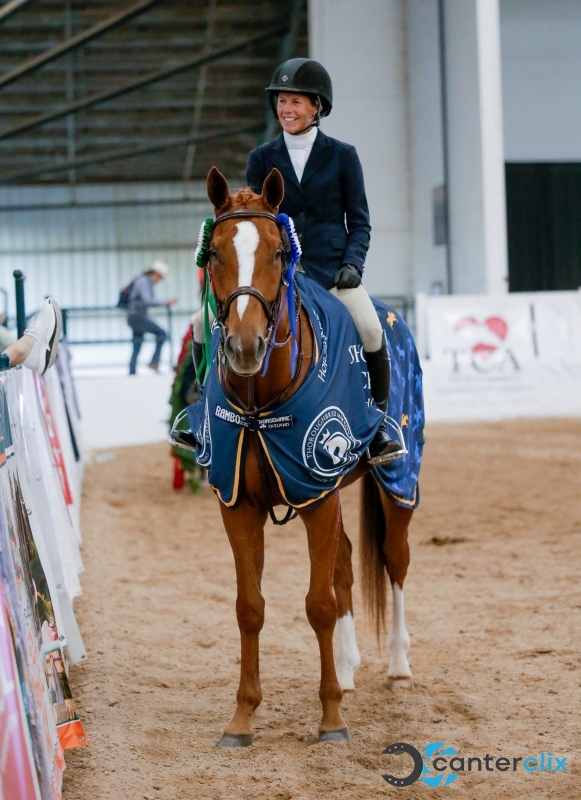 Overview of Rule Changes for 2020:
Thoroughbred Makeover Champion:
The judges from all disciplines will rank the ten discipline winners and award points from 10-1. The horse accumulating the most points will be crowned Thoroughbred Makeover Champion.
A text vote by the public will determine a "People's Choice" horse, with the winner earning the right to direct a donation to the equine-related 501(c)3 of their choosing.
In the event of a tie for Thoroughbred Makeover Champion, the tie will be broken in favor of the horse ranked higher in the People's Choice vote.
Discipline specifics:
Competitive Trail: Horses will now compete on the course individually rather than in groups
Eventing: Trainers will select from Beginner Novice or Novice heights; Training is no longer available. Options and bonus fences on cross-country are no longer available.
Polo: Preliminary competition will take place on a Kentucky Horse Park polo field. Scoring adjustments have been made, and now include compulsory movements.
Show Hunter: The 2′ fence height option is no longer available.
For all changes and clarifications, please read the 2020 Thoroughbred Makeover Rulebook.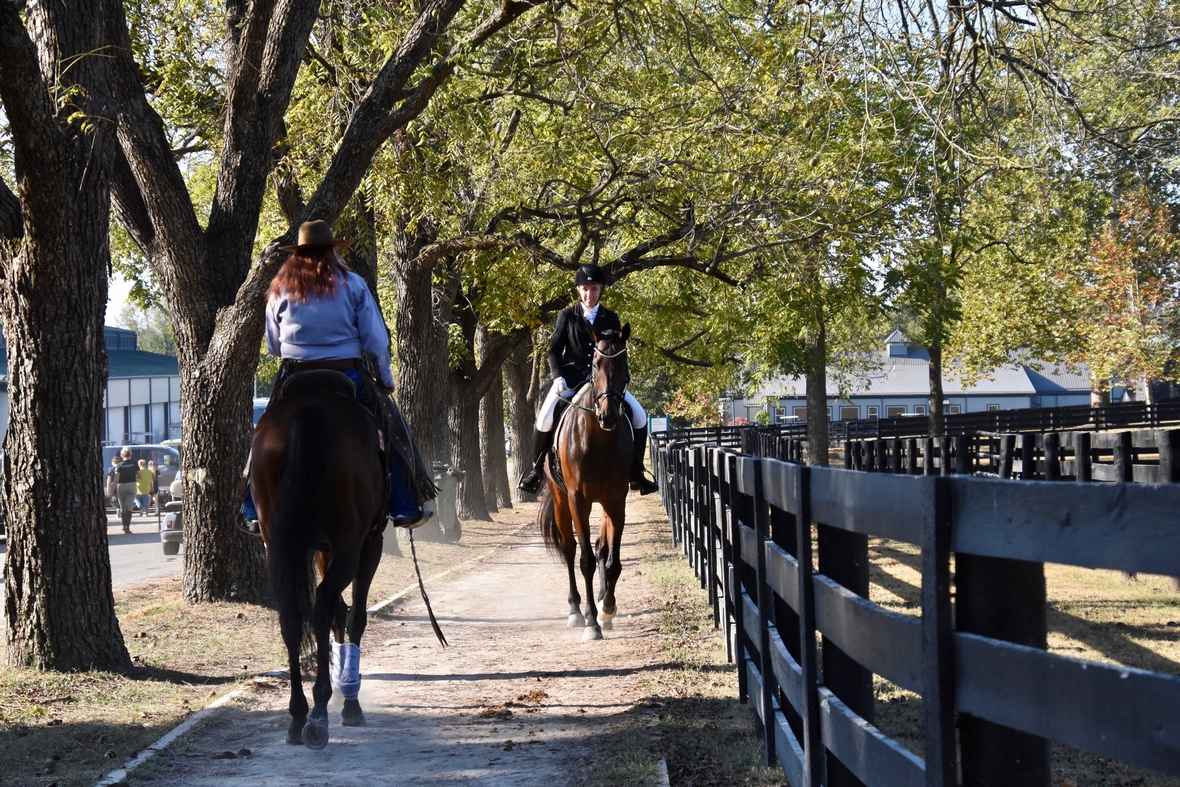 2019 Thoroughbred Makeover Recap:
673 trainers were accepted to compete in 2019. The accepted trainers represented 44 states and four Canadian provinces.
474 horses were entered by the Aug. 15 registration deadline. Taking into account last-minute scratches, 359 horses completed.
The most-raced horse entered in the competition had 150 starts. The highest money-earner had career winnings of $1,050,400.
Total number of horses entered in each discipline, as of Aug. 15: Barrels, 31; Competitive Trail, 80; Dressage, 177; Eventing, 93; Field Hunters, 26; Freestyle, 44; Polo, 16; Ranch Work, 29; Show Hunters, 178; Show Jumpers, 136.
Approximately 150 horses were entered in the ASPCA Makeover Marketplace.
More than 115 volunteers helped staff the competition.
50+ companies were Makeover sponsors.
70+ vendors took part in the Sponsor Fair.