After the Finish Line's Charity Auction of Breeders' Cup Hats to Benefit RRP & Others
December 03, 2021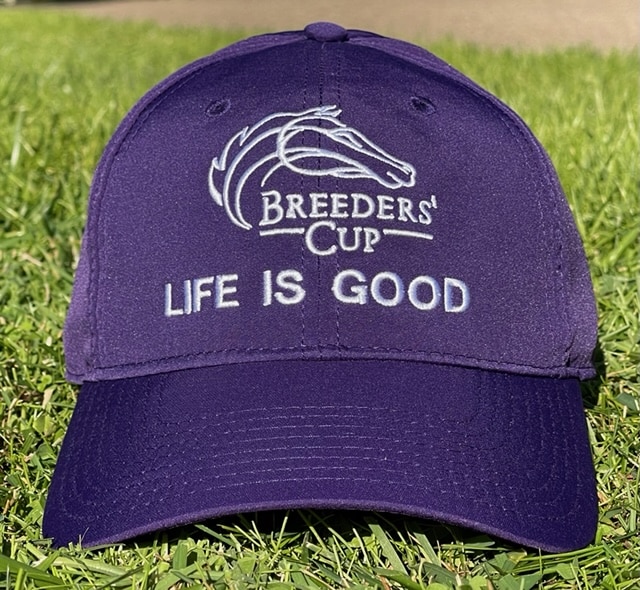 The Retired Racehorse Project has partnered with After the Finish Line, and will receive a portion of proceeds.
Up for bid are over 50 iconic purple Breeders' Cup hats from the 2021 World Championships at Del Mar. They are typically only available for the connections of Breeders' Cup entrants. Several hats of past fan favorites will also be in the mix, including Zenyatta, Medaglia d'Oro, Songbird, Ghostzapper, and more. Hats for this year's auction were generously donated by the horses' connections.
"This auction brings aftercare and horse racing fans together in a unique way," said Dawn Mellen, president and founder of After the Finish Line. "Fans can bid on the hats of their favorite racehorses to benefit the Thoroughbreds after racing. This helps raise awareness about the importance of aftercare for racing fans. We are excited to help build the bridge between racing and aftercare with this annual auction."
A selection of hats is directly pledged to individual aftercare organizations who will receive the proceeds raised from their chosen hat. Participating aftercare organizations include Beyond the Roses Equine Rescue and Retirement, CARMA, Florida TRAC, Old Friends, Racing For Home, Second Call Thoroughbred Adoption & Retirement, Thoroughbred Retirement Foundation, and Turning for Home. 
Bidding in the eBay auction will open this Sunday, December 5 at 7:00 PM ET/4:00 PM PT at ebay.com/str/afterthefinishline.
About After the Finish Line: After the Finish Line is a 501(c)3 charitable organization that awards Monthly Grants to aftercare organizations across the United States that care for, rehab, retrain, rehome and/or retire Off Track Thoroughbreds, Thoroughbreds in training that never raced, and Thoroughbred broodmares, stallions, and foals. Grants are awarded for surgery, veterinarian, chiropractor, medication, supplements, farrier, dental, vaccines, hay, feed, training, boarding, transportation and/or auction rescue. Since 2007, ATFL has awarded nearly 750 grants helping approximately 4,700 Off Track Thoroughbreds. Visit, afterthefinishline.org.
About the Retired Racehorse Project: The Retired Racehorse Project (RRP) is a 501(c)3 charitable organization working to increase demand for off-track Thoroughbreds in the equestrian world. In addition to putting on the Thoroughbred Makeover and National Symposium, the world's largest retraining competition for recently retired racehorses, the organization also publishes Off-Track Thoroughbred Magazine, hosts off-track Thoroughbred retraining clinics around the country, maintains the Thoroughbred Sport Tracker (the internet's only user-driven database tracking second career talent and accomplishments of registered Thoroughbreds) and presents programing at major horse expos across the country. Visit RRP online at therrp.org.