2023 Fund-a-Need Program Launched for Thoroughbred Makeover
March 27, 2023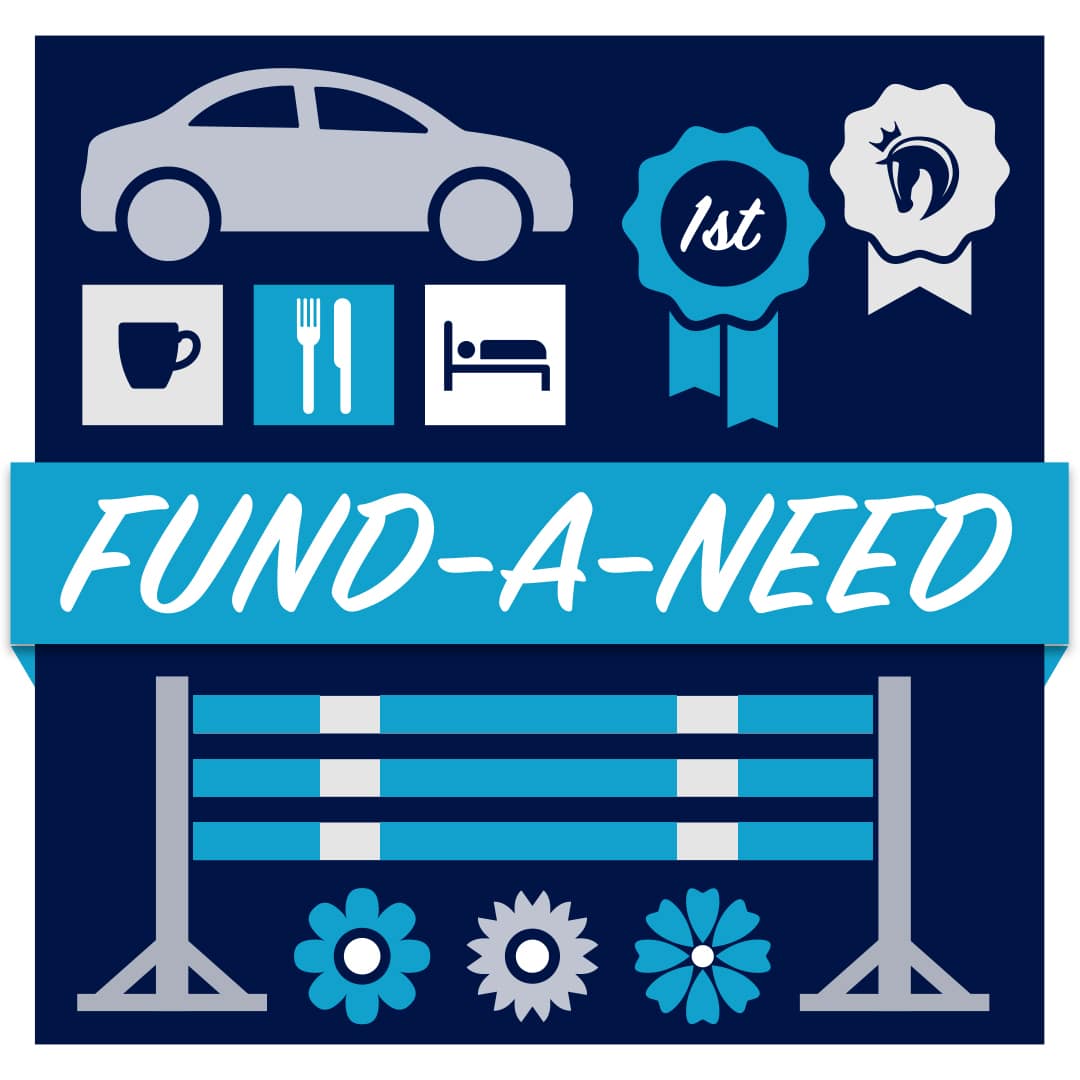 The Retired Racehorse Project (RRP) announced today the launch of its 2023 Fund-a-Need program, designed for donors to make direct contributions to help put on the organization's banner event, the Thoroughbred Makeover. Through Fund-a-Need, donors can direct their gift to a wide range of categories with options for every budget, from funding staff and official travel to the event by the mile to covering completion ribbons for every competitor.
"The Thoroughbred Makeover has solidified itself not only as a showcase of the versatility and trainability of the breed, but also a vital pillar of the aftercare industry, driving demand for horses and thereby increasing the capacity of adoption facilities to serve more horses annually," said the RRP's executive director Kirsten Green. "Unfortunately, nonprofits are not immune to the rising costs of doing business, and the resources required to produce the Makeover are not guaranteed from any source. We hope that by offering ways to contribute at any level, we can engage our community in helping to ensure we can continue to produce the quality experience that the Makeover has become known for."
The Thoroughbred Makeover and National Symposium, presented by Thoroughbred Charities of America, is the largest retraining competition for recently-retired racehorses. Drawing hundreds of trainers and horses annually from all across the United States as well as Canada, the event has become a national gathering for Thoroughbred enthusiasts in both the equestrian and racing industries to celebrate the versatility and trainability of the ex-racehorse embarking on its next chapter.
The 2023 Thoroughbred Makeover will be held at the Kentucky Horse Park in Lexington on October 11-14. Make your contribution at therrp.org/fund-a-need; sponsorship packages are also available for this event with more information found at therrp.org/sponsorship-opportunities.