2020 Real Rider Cup Goes Virtual to Raise Funds for Aftercare
September 02, 2020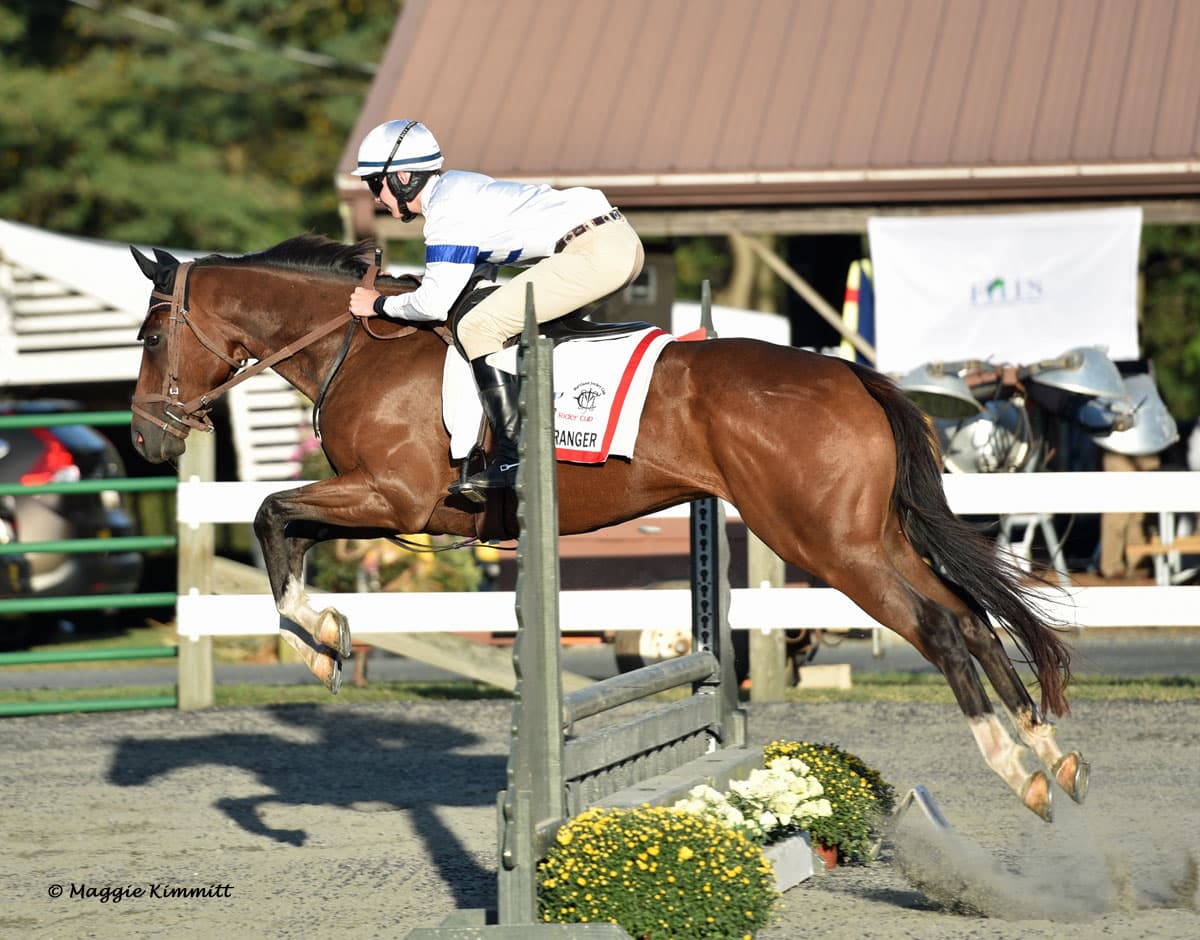 September 2, 2020 – LEXINGTON, KY – The 2020 edition of The Real Rider Cup—an annual competition designed to showcase off-the-track Thoroughbreds and raise funding the Retired Racehorse Project (RRP), New Vocations Racehorse Adoption Program and The Fair Hill Thoroughbred Show —is poised to be the largest yet after organizers announced the event would take place virtually due to the COVID-19 pandemic. This year's Real Rider Cup champion will be crowned on Oct. 24.
This unique fundraiser invites individuals working in various parts of the racing industry to compete against each other on a Thoroughbred over a show jumping course wearing the silks of one of their sponsors. Each competitor pledges to raise a minimum of $1,000, which directly supported the event beneficiaries: the Retired Racehorse Project (RRP), New Vocations Racehorse Adoption Program and The Fair Hill Thoroughbred Show.
This year, the competition will take place virtually with competitors from throughout the country. Each rider will submit a video of themselves navigating a pre-determined course of jumps aboard an off-track Thoroughbred and the public will be invited to choose their favorite rounds. There will be no competitor limit, and organizers hope to exceed the $50,000 the event raised in 2019.
"This year has been strange and unsettling," says event organizer Anita Motion. "Our hope is that we can encourage as many people as possible to get involved, raise much-needed funds for our benefactors and have lots of fun while we do it. We can't wait to start ramping up the competition and seeing how creative competitors can be to attract votes and donations."
In addition to supporting competing riders, interested parties can support aftercare by purchasing a calendar featuring stunning Thoroughbred artwork or bid to bring home the 18 original pieces donated by the artists in an online auction.
"The Real Rider Cup is such a fun and unique way for Thoroughbred racing and breeding industry members support for aftercare and show off their chops in the saddle," says RRP Executive Director Jen Roytz. "Everyone loves to see members of the Thoroughbred community trying their hand at jumping, and it's a great way to show off what these horses can do after the track. All of us at the RRP, New Vocations and the Fair Hill Thoroughbred Show are incredibly grateful to Anita and Graham (Motion, Kentucky Derby-winning trainer), as well as Maggie Kimmitt, for putting so much work into coordinating this event each year."
For information on participating in the Real Rider Cup, sponsoring a rider or purchasing a calendar or artwork, visit therealridercup.com.