---
Thoroughbred Makeover
Fund-A-Need
Put your dollars to work at the Thoroughbred Makeover!
---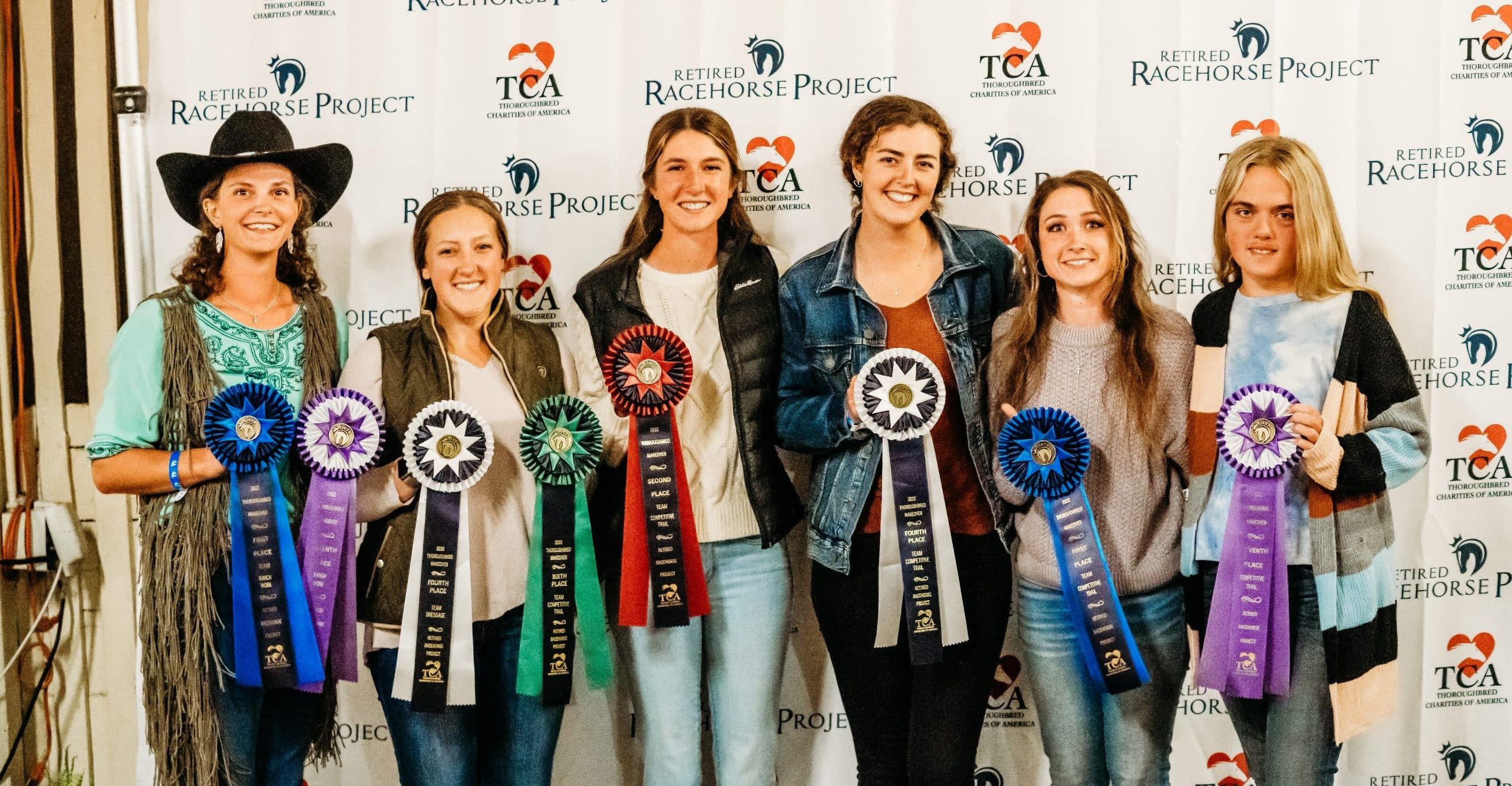 Through our Fund-A-Need program, donors can provide directed donations to help alleviate the many underlying costs associated with producing a competition of this caliber. With donation levels to match any budget, there is no gift too small: your contribution will directly support the production of this one-of-a-kind retraining event!
Fund-a-Need directed donation options include:
Help to fuel the adventure! With dozens of staff member and officials, the miles to the Makeover add up quickly. Fund-A-Mile or fund a few to support staff travel.
Volunteer Coffee
$3.00/cup
The Makeover runs on the best volunteers around, but a little caffeine doesn't hurt either. Help us cover daily coffee and tea service for our team!
Volunteer Lunch
$13.00/lunch
It's more than a sandwich! You can buy a lunch for one of the over 150 volunteers who generously donate their time at the Makeover. From scribes to jump crew, our volunteers make the Makeover happen.
Verticals, oxers, and coops - oh my! Fund-A-Jump to help the Makeover build one of the four jumping courses needed for competition.
Discipline Ribbons
$450/discipline
With 10 disciplines as well as dedicated ribbons for amateurs, juniors, and teams, there are hundreds of ribbons to give out at the Makeover. Support your favorite one by funding discipline ribbons.
Officials Lodging
$800/official
We take care of those who take care of us! Fund lodging for one Makeover official and ensure that they're well-rested for the happiest horse show on earth.
Bloom where you're planted… especially the competition arenas! Arena floral is the finishing touch that makes the Makeover look and feel like a national-level competition: fund arena decor and make our competitors' dreams come true.
Making it to the Makeover is an accomplishment on its own! Fund Makeover completion ribbons and help trainers to commemorate the countless hours they've invested in getting their OTTB to the Makeover.
Donations finalized by August 16th will be recognized in the Thoroughbred Makeover show program and on literature at the event itself.
To support Fund-A-Need, please fill out the payment form below and select your Fund-a-Need donation. For more information or to learn about additional ways to support the Makeover, please email Erin O'Keefe at eokeefe@therrp.org

---
---

---
Want to further support the Thoroughbred Makeover? Learn more about sponsorship opportunities offered by the Retired Racehorse Project.
---
---
---
---
---
---