September Trainer Newsletter: Last Chance for Changes and Refunds!
September 05, 2023

Earn your final entry fees back through fundraising for the fund-a-need campaign, make your final entry edits before it is too late, confirm your horse's EHV-1 vaccination is in compliance, and know the rules for scratching or nominating catch riders. Read the September Trainer Newsletter in its entirety to stay in the know!
Fund-a-Need Campaign
With it being Makeover crunch time, we thought we would make our Fund-a-Need campaign for directed donations a little more interesting: we're rewarding this year's Makeover trainer who raises the most money through Fund-a-Need with EITHER a refunded 2023 entry fee (first discipline and one stall — $375 value) or a $375.00 RRP gift card to be used however you like in the RRP Store (including towards next year's trainer application!).
Fund-a-Need allows donors to directly support the many underlying costs with producing the Thoroughbred Makeover. Get started with your personal fundraising page at https://secure.givelively.org/donate/retired-racehorse-project/2023-fund-a-need-campaign/fundraisers/new. Campaign runs through October 14th!
Final EHV-1 Reminder
All horses, including non-compete and T.I.P. only horses, must be vaccinated against EHV-1 no earlier than April 9th, 2023 and no later than September 25th, 2023. The vaccination administration must be confirmed by a veterinarian. The three acceptable forms of vaccination documentation can be found in the rulebook.
This is crucial: If your horse's latest EHV-1 vaccination does not fall between the dates above, your horse will not be permitted to compete. They will not be able to leave their quarantine stall without an escort from event officials and you will be required to remove your horse from the show grounds as soon as possible. If you have any questions, email secretary@therrp.org now. Do not wait until after September 25th.
Webinars
The RRP organizes several webinars on key subjects for Makeover trainers throughout the year. Webinars are accessible via Zoom Video Conferencing and Facebook Live and are also posted to YouTube for viewing after the fact.
Upcoming webinars:
Thursday, September 28th at 7pm EDT: The Makeover is in 10 Days and I'm Freaking Out!
It's go-time, but there's no need for panic. Rayna and Molly walk you through everything you need to know to have a great week at the Kentucky Horse Park. Access via Zoom Video Conferencing (passcode: 482442) or live in the RRP TB Trainers Only Facebook group.
Final Entry Edits Closing
By now you have submitted your Final Entry and received an email confirmation summarizing your selections. Until September 8th, you may edit the following fields on your Final Entry:
Discipline jump heights, Dressage test, and Freestyle info
Horse sale status
Stabling needs
Access the form by logging into the Trainer Portal, scrolling down to the Final Entry section, and clicking on the Edit My Final Entry button.
If you would like to make edits outside of this, please email secretary@therrp.org for assistance. However, discipline selections and horse registrations cannot be changed at this point. If you would like to REMOVE stalls or second disciplines from your final entry, you will need to email the secretary for assistance. Please note that September 8th is also the last day to withdraw your entry and request a full refund of your final entry fees.
Critical Dates, Event & Fee Updates
Refunds
Once a horse has been withdrawn via the Trainer Portal, the RRP will consider refund requests for Final Entry Fees on the following schedule:
100% of entry fees if prior to September 8th, 2023
100% minus a $75 processing fee per horse if after September 8th, 2023 and prior to when stall assignments and ride times are published (approximately 10 days prior to the start of competition)
Marketplace fees may be refunded if the horse is withdrawn from the Marketplace prior to August 15th. Marketplace fees are non-refundable after August 15th.
No refunds will be considered after ride times and stall assignments are published.
Refunds are not processed automatically. Trainers must request refunds in writing to secretary@therrp.org on the above schedule.
The refund schedule does not apply to registrations fees, which are non-refundable.
Catch Ride and Scratch Forms
The catch rider nomination and scratch forms will be available in the Trainer Portal starting on September 8th.
If you are no longer able to compete your horse in the event and would like to nominate a catch rider, please read the rules for catch riding at the Makeover on page 15 of the rulebook. We have strict rules regarding the use of catch riders and who is considered an eligible catch rider. Make sure you are fully informed on the rules before nominating a catch rider.
Should you need to scratch for any reason or at any time, you must complete the scratch form via the Trainer Portal. Failure to properly scratch your horse's entry will result in a $100 no show fee.
Competitor Party and Social Calendar
Thoroughbred Makeover Awards Party ($45) – Friday, October 13th — Doors Open 5:00pm — The Thoroughbred Makeover Awards Party includes a ceremony recognizing special award winners along with preliminary discipline winners and first place juniors, amateurs, and teams. Join us in Kentucky Horse Park's Big Barn for an evening of celebration with great local food trucks and live music. This is the perfect chance to be recognized for (and celebrate) all of your hard work. Purchase your tickets here.
The symposium and social schedule has been announced. For more information on all the different things you can do during Makeover week, visit the general event information page here.
The ever-popular Stall Decorating Contest returns for 2023! Judging will begin at 2:00 PM on Friday, October 13th in the barns, and all are invited to walk the barns to view the creative displays and enjoy the festive atmosphere as competitors kick back after preliminary competition. This year's theme is "Your Makeover Movie": trainers are invited to decorate in the theme of a movie that sums up their Makeover journey. Rules and other information can be found here.
GIVE BACK TO THE MAKEOVER
Volunteerism
Our volunteer sign-up is live! The Makeover has always run off a small but dedicated army of volunteers; will you be one of them? Shift and positions are available to suit all schedules and experience levels. More details are available here. Volunteer shifts can be scheduled around your ride times too!
Along with a hat, t-shirt, and refreshments, volunteers get 20% off in the RRP booth for the duration of the event and tickets for volunteers-only raffles.
Silent Auction Donations Needed
Our Makeover silent auction has become a meaningful fundraiser for the RRP and each year it has expanded its unique and diverse offerings of gifts, experiences, art, memorabilia, and more. We very much appreciate any donations you can offer or solicit from your community. More details about the silent auction are available here.
Other Resources and Important Links
Our Website
2023 Rulebook
Trainer Portal (restricted, must be logged in to access)
RRP Store
RRP Facebook Page
TB Makeover Public Facebook Group
TB Makeover Volunteers Facebook Group
Instagram: @RetiredRacehorseProject
Twitter: @RRP_TBMakeover
TikTok: @retiredracehorseproject
Download the official 2023 Accepted Trainer Badge here and share it on your socials with #TBMakeover!
The Retired Racehorse Project staff is here to help you have a successful and positive experience preparing your horse for the Thoroughbred Makeover and beyond. If you have any questions, don't hesitate to reach out. Contact RRP Program Assistant and Makeover Show Secretary, Rayna Erasmus, by email at secretary@therrp.org.
All the best,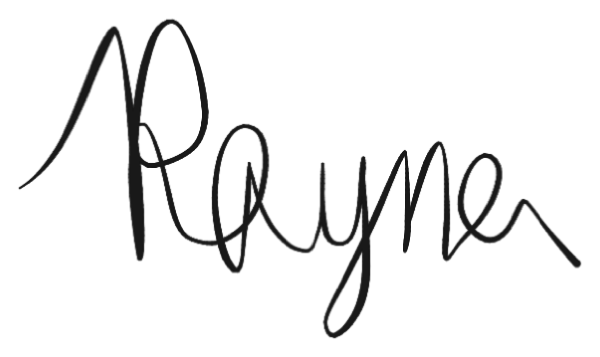 Rayna Erasmus
Program Assistant and Show Secretary
3357 Hazelwood Road, Edgewater, MD 21037
Subscribe to Off-Track Thoroughbred Magazine