July Trainer Newsletter: Horse Registrations Due and Final Entry Incoming
July 19, 2023

The summer of Makeover deadlines continues with horse registrations closing on July 28th and the final entry form being open for submission August 1st-15th. Both are mandatory for all Makeover Trainers and failure to meet these deadlines will result in withdrawal from this year's competition. This newsletter will briefly cover how to complete these actions as well as some other important updates.
Horse Registrations
All trainers must register their horses for the Makeover through the Trainer Portal by 5pm EST on July 28th. Access the horse registration form by logging into the portal, scrolling down to the section titled My Horse Registrations, and selecting "Register a Thoroughbred" from the dropdown menu in the Actions column. Below is a screenshot of the appropriate section of the Trainer Portal:

Please note:
All trainer entries without actively registered horses as of 5pm on July 28th, 2023 will be withdrawn. Do not wait until the last minute to register your horses.
Individuals and team captains are responsible for registering the horses for their entries. Team members will not have access to the horse registration form for team entries.
Trainers may withdraw horses and register new ones through the portal as many times as needed until the July 28th deadline. After the deadline, trainers will be unable to register new horses.
Once your registration is submitted, it is manually reviewed by one dedicated staff member before being published to the website. It may take several days, or even longer as we work through the last-minute registrations, for your horse's status to change. We will contact you if there is a problem with your registration. Please give our staff some time to review and update your horse's registration status. No news is good news.
Final Entry
Many of you are eager to enter your discipline(s), reserve stabling, and list your horses in the ASPCA Makeover Marketplace. This is all done by completing the final entry form August 1st-15th. All trainer entries without a submitted final entry form as of 5pm EST on August 15th will be withdrawn.
Be sure to tune into our Completing Your Final Entry webinar at 7pm EST on Thursday, July 27th. Refer to the webinar section of this newsletter for details.
Trainers must report a Jockey Club registered microchip number for each of their Makeover horses on the final entry form. Refer to the microchips section of this newsletter for details.
Webinars
The RRP organizes several webinars on key subjects for Makeover trainers throughout the year. Webinars are accessible via Zoom Video Conferencing and Facebook Live and are also posted to YouTube for viewing after the fact.
Upcoming webinars:
Thursday, July 27th at 7pm EST: Completing Your Final Entry
The final entry form is the last step trainers must complete in order to compete in the Makeover. You will want to make sure it gets done correctly! RRP program manager/Makeover show secretary Rayna Erasmus will walk you through the final entry process and answer your burning questions as we get closer to the event. Access via Zoom Video Conferencing (passcode: 525368) or live in the RRP TB Trainers Only Facebook group.
Tuesday, August 22nd at 7pm EST: Arrival Exam & Makeover Horse Management
Between the Arrival Exam and the unique challenges of the Thoroughbred Makeover as a competition, managing a happy and healthy Thoroughbred during Makeover week takes a bit of consideration. Join the RRP's consulting veterinarian Dr. Shannon Reed and communications manager Kristen Kovatch Bentley, both Makeover veterans themselves, for some tips and advice. Access via Zoom Video Conferencing (passcode: 428202) or live in the RRP TB Trainers Only Facebook group.
Microchips
All horses competing in the Thoroughbred Makeover must have a Jockey Club-registered microchip number recorded on their Final Entry which will be validated during their Arrival Exam. Failure to meet this requirement will result in the horse's dismissal from competition. Trainers need to know their horse's valid (registered and scannable) microchip number before completing the final entry form August 1st-15th as they will not be able to submit the form without the microchip number.
Please follow these steps to ensure your Makeover horse has a valid microchip number:
Scan your horse thoroughly with a microchip reader. This can be done by a veterinarian, or by the trainer themselves, with a microchip reader. Most North American horses will have their microchip inserted in the nuchal ligament on the left side of their crest. Some other countries (including Canada) insert the chip in the horse's upper lip. Microchips can migrate so it is very important to scan the whole horse for any existing microchips.
If a microchip is found, use the Jockey Club's microchip lookup tool to confirm whether or not that number is registered to your horse.

If it is, you are all set! Be sure to save the microchip number.
If it is NOT registered with the Jockey Club, use the Jockey Club's microchip reporting tool to complete this step. A how-to video can be found here.

If a microchip is NOT found, purchase (and insert) a compliant microchip and register it with the Jockey Club.

Trainers needing to purchase a microchip may do so from whatever source they choose, as long as the serial number is 15 digits (ISO 11784/11785 compliant). The RRP shop and The Jockey Club both sell compliant microchips. Note that microchips, from whatever source, are not pre-registered to any databases. It is the responsibility of the owner to register them with the Jockey Club once inserted.
Once the microchip is inserted, use the Jockey Club's microchip reporting tool to register the microchip to your Makeover horse. A how-to video can be found here.
If you encounter any issues with your horse's microchip number, email secretary@therrp.org and inquiries@jockeyclub.com immediately. Do not wait until August to complete this process.
Venue Changes
Due to other events happening at the Kentucky Horse Park during the week of the 2023 Thoroughbred Makeover, some disciplines had to be moved to other locations throughout the park. The following is a list of where each discipline/phase will be held, with changes indicated in red:
Barrel Racing- Covered Arena
Competitive Trail- Three Day X-Country Field
Dressage- Walnut Ring
Eventing Dressage- Annex Ring
Eventing Show Jumping- Murphy Ring
Eventing Cross Country- Steeplechase Infield
Field Hunters- Steeplechase Infield
Freestyle- Covered Arena
Polo- Secretariat Polo Field
Ranch Work- Covered Arena
Show Hunters- Stonelea Ring
Show Jumpers- Claiborne Ring
Please visit the provisional schedule for more information and the venue map.
Other Resources and Important Links
Our Website
2023 Rulebook
Trainer Portal (restricted, must be logged in to access)
RRP Store
RRP Facebook Page
TB Makeover Public Facebook Group
TB Makeover Volunteers Facebook Group
Instagram: @RetiredRacehorseProject
Twitter: @RRP_TBMakeover
TikTok: @retiredracehorseproject
Download the official 2023 Accepted Trainer Badge here and share it on your socials with #TBMakeover!
The Retired Racehorse Project staff is here to help you have a successful and positive experience preparing your horse for the Thoroughbred Makeover and beyond. If you have any questions, don't hesitate to reach out. Contact RRP Program Assistant and Makeover Show Secretary, Rayna Erasmus, by email at secretary@therrp.org.
All the best,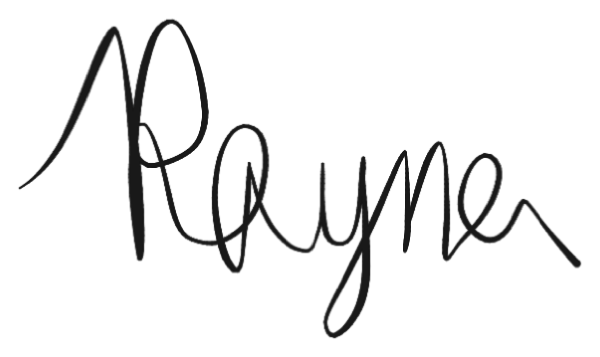 Rayna Erasmus
Program Assistant and Show Secretary
3357 Hazelwood Road, Edgewater, MD 21037
Subscribe to Off-Track Thoroughbred Magazine