February Trainer Newsletter: Resources and Opportunities
March 03, 2023

We know all of you are at varying stages with your Makeover hopefuls, or may still be searching for them, and we want to do our part to provide you with the tools needed to make every step of your retraining journey a successful one. As accepted Makeover trainers, you have unique access to educational resources that we encourage you all to utilize! What follows is a breakdown of some of the many opportunities available to you.
Off-Track Thoroughbred Magazine is an award-wining quarterly publication full of articles on training, care, racehorse life, and aftercare news, and frequently highlights our own Makeover trainers! This is the only magazine dedicated to Thoroughbreds in sport, published for OTTB-lovers just like you. As part of your acceptance into the 2023 Thoroughbred Makeover, you are gifted with a year-long subscription to our magazine.
Use code TBMKVR23 at checkout to redeem your free subscription. The code is valid for US print, Canadian print, and digital only subscriptions. This offer will expire on June 30th, 2023. Already subscribed? Renew your subscription now using the code or gift it to a friend or family member that would enjoy the Magazine. Once you have subscribed to the magazine, you can access the digital version of all past issues here.
The Retired Racehorse Project has partnered with Ride iQ, the innovative app that gives its members access to hundreds of on-demand audio lessons taught by world-class equestrians. Ride iQ has developed a series of lessons called "Thoroughbred Fundamentals Presented by the RRP" designed specifically for riders of off-track Thoroughbreds, targeting early training sessions in the horse's transition from racing to riding sports. You can also find suitable lessons for you and your horse by taking the Ride iQ custom lesson recommendation quiz.
If you'd like to try Ride iQ, you'll get 2 weeks free and all 2023 TB Makeover trainers will get 20% off their first Ride iQ membership payment with code RRP20 for sign-ups before March 7, 2023. Redeem your discount and start your free trial at account.ride-iq.com or contact team@ride-iq.com. Regular price membership is $30/month or $300/year.
We offer a robust collection of educational articles and webinars centered around the OTTB on topics such as buying and selling, care and nutrition, soundness, Thoroughbred careers, track life, and training. While most of these articles are accessible to everyone, some are subscriber exclusive, so don't forget to use your free subscription code to reap all of the benefits of our educational library!
If you are currently unable to ride your Makeover hopeful for any reason, watch the recording of our webinar: How to Train When You Can't Ride. There is still plenty of progress you can make without being under saddle!
Some other articles to consider as you prepare your horses for a successful second career and positive Thoroughbred Makeover experience are Re-Educating the OTTB, Maximum Exposure, and The Show Ring Debut.
The RRP organizes several webinars on key subjects for Makeover trainers throughout the year. Webinars are accessible via Zoom Video Conferencing and Facebook Live and are also posted to YouTube for viewing after the fact.
Upcoming webinars:
Tuesday, March 28th at 7 PM EST: Developing Healthy Hooves
How can you set your Thoroughbred up for hoof success, and what's a realistic timeline for developing a healthy hoof? Alicia Harlov of The Humble Hoof joins us to answer these questions and more. Questions can be submitted ahead of time to kbentley@therrp.org.
Access via Zoom Video Conferencing (passcode 098737) or live on the RRP Facebook Page.
We are in the process of finalizing the rest of our session topics and will publish a schedule shortly.
Access previous webinars:
Did you miss our first webinar, Welcome to the #TBMakeover Class of 2023? The recording is now available here. This webinar went over all of the important information that was provided in your acceptance letter and then some in order to get you started successfully on the road to Kentucky, so you will definitely want to make sure you are caught up!
Future webinar recordings will be available in the 2023 Trainer Tutorials & Webinars playlist on our YouTube channel.
Are you still searching for your 2023 Makeover hopeful? Or looking for a home for another off-track Thoroughbred? Our Horse Listings program will be relaunching very soon with some exciting updates and is the perfect place to buy and sell Thoroughbreds! Please keep an eye on our Horse Listings page for future updates.
Sometimes social media is a good resource and our exclusive Makeover trainers Facebook group is an excellent example of that. If you are struggling with any aspect of the retraining process and would like some advice (or encouragement) from your peers, be sure to join the RRP TB Makeover Trainers Only Facebook group. The Makeover community is extremely supportive and knowledgeable, so feel welcome to pick the minds of Makeover trainers of the past and present – many of them have been through this process before and are happy to share the lessons they have learned along the way.
This group is administrated by the RRP staff and volunteers who work to make sure it stays on topic, positive, and family-friendly. Group admins have the right to remove posts or comments that they believe are not in the spirit of, or distracting from, the intent of the group. While this group is an excellent place to make friends and share your journey, it is not the place to go for event requirement or rule-related questions. Please direct questions of this nature to secretary@therrp.org. Please review the rules posted for this group regarding horse sales, advertising of additional services, and other important notes.
Other Resources and Important Links
Our Website
2023 Rulebook
Trainer Portal (restricted, must be logged in to access)
RRP Store
RRP Facebook Page
TB Makeover Public Facebook Group
TB Makeover Volunteers Facebook Group
Instagram: @RetiredRacehorseProject
Twitter: @RRP_TBMakeover
TikTok: @retiredracehorseproject
Download the official 2023 Accepted Trainer Badge here and share it on your socials with #TBMakeover!
The Retired Racehorse Project staff is here to help you have a successful and positive experience preparing your horse for the Thoroughbred Makeover and beyond. If you have any questions, don't hesitate to reach out. Contact RRP Program Assistant and Makeover Show Secretary, Rayna Erasmus, by email at secretary@therrp.org.
All the best,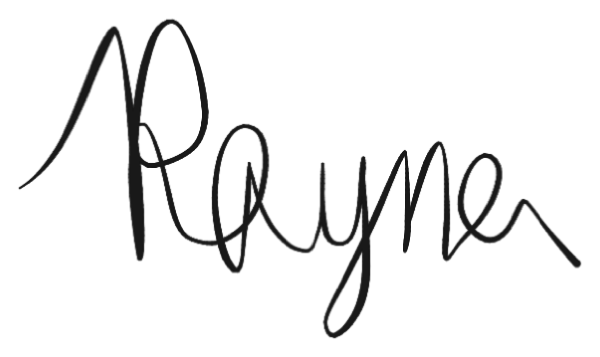 Rayna Erasmus
Program Assistant and Show Secretary
3357 Hazelwood Road, Edgewater, MD 21037
Subscribe to Off-Track Thoroughbred Magazine