August Trainer Newsletter: Final Entry OPEN
August 01, 2023

It is crunch time. The final entry form opens for submission at 10:00am EDT today, August 1st, and closes at 5:00pm EDT on August 15th. This is the last form Makeover trainers need to complete in order to participate in this year's event. The following newsletter covers how to properly complete the form and other critical information for trainers as we get closer to October. It's a long one, but it's full of information you need: keep this handy as you work on your final entry.
Final Entry Basics
The final entry form is where trainers will enter their discipline(s), reserve stabling, and pay for their ASPCA Makeover Marketplace listings (if applicable). All individuals and team captains must submit a final entry form; the form will not be accessible to team members. Entries without a submitted Final Entry form and payment after 5pm EDT on August 15th will be WITHDRAWN. This is an extremely tight deadline, and we will not be able to accommodate late submissions. Plan ahead and set aside time between August 1st and 15th to complete the form when you will have access to WiFi or sufficient cell service.
Access the form by logging into the Trainer Portal, scrolling down to the Final Entry section, and clicking on the Complete My Final Entry button. Watch the Completing Your Final Entry webinar recording for a step by step walk-through of the form. The Final Entry Form Sections portion of this newsletter will also contain details of each section of the form.
Webinars
The RRP organizes several webinars on key subjects for Makeover trainers throughout the year. Webinars are accessible via Zoom Video Conferencing and Facebook Live and are also posted to YouTube for viewing after the fact.
Upcoming webinars:
Tuesday, August 22nd at 7pm EST: Arrival Exam & Makeover Horse Management
Between the Arrival Exam and the unique challenges of the Thoroughbred Makeover as a competition, managing a happy and healthy Thoroughbred during Makeover week takes a bit of consideration. Join the RRP's consulting veterinarian Dr. Shannon Reed and communications manager Kristen Kovatch Bentley, both Makeover veterans themselves, for some tips and advice. Access via Zoom Video Conferencing (passcode: 428202) or live in the RRP TB Trainers Only Facebook group.
Thursday, September 28th at 7pm EDT: The Makeover is in 10 Days and I'm Freaking Out!
It's go-time, but there's no need for panic. Rayna and Molly walk you through everything you need to know to have a great week at the Kentucky Horse Park. Access via Zoom Video Conferencing (passcode: 482442) or live in the RRP TB Trainers Only Facebook group.
T.I.P. Championships
The Western and Central Dressage T.I.P. Championships are happening at the 2023 Thoroughbred Makeover! Horses entered in this year's event and horses that competed in last year's Makeover are qualified to participate. Anyone interested in participating must enter directly through T.I.P.: RRP will not be collecting entries. Please go to tjctip.com for entry deadlines and other information.
Stabling for T.I.P. only horses (horses not competing in the 2023 Thoroughbred Makeover) must be done through T.I.P. regardless of whether or not you are also bringing a Makeover horse with you. Do not pay for stabling for your T.I.P. only horses through your Makeover final entry form; you will be charged for non-compete horse fees and those fees will NOT be refunded. Use the same stabling group name on your T.I.P. entry and your Makeover final entry form and your horses will be stabled together.
Similarly, do NOT reserve stabling for your 2023 Makeover horses through the T.I.P. entry form, regardless of whether or not the horse is cross-entered in T.I.P. Championships. If you do this, you will be charged ship-in fees for your Makeover horse on your final entry form and those fees will NOT be refunded. Stabling for horses competing in the 2023 Thoroughbred Makeover must be reserved through the final entry form.
KHP Move-In, Stabling Amenities, and Fire Codes
Move-In
Competitors may not move into their stalls before noon on Monday, October 9th. For those traveling a great distance, a layover barn in the Lexington area may make sense, allowing your horse to have some turn out and giving you flexibility on your move-in schedule. Threads have been started about this in the Trainers' Facebook group.If you will not be arriving until after 4pm on Tuesday, October 10th, you must email secretary@therrp.org immediately to make arrangements for check-in and your horse's arrival exam.
Stabling Amenities
Bedding is not provided, and stalls are 10×10' on unmatted concrete. You will need to plan to pack bedding and ALL other stabling supplies. Wash racks and hose hook ups are available in multiple locations around the barn aisles. You may contact the Dever office (859-233-9702) at the Horse Park to order shavings, feed, hay, and stall mats and have them delivered to your stall. There is also a Tractor Supply Company one exit up the highway in Georgetown. You may bed your stalls with shavings or straw, and you do not have to strip your stall when you leave. Golf cart rental is handled by Dever as well.
Fire Code
The Horse Park Fire Marshal strictly enforces fire code, the biggest concern being that all appliances plugged in in the barns must have a three-prong plug. Other violations include damaged electrical cords, pinched cords (no running cords under doors or through windows), trip hazards, daisy-chaining power strips, and plugging extension cords into power strips (extensions must go directly to outlets). Most box fans will not have a three-prong plug and you will need to look for models such as this. Plan a solution for this now; the Makeover tends to be a hot week.
Critical Dates, Event & Fee Updates
Refunds
Once a horse has been withdrawn via the Trainer Portal, the RRP will consider refund requests for Final Entry Fees on the following schedule:
100% of entry fees if prior to September 8th, 2023
100% minus a $75 processing fee per horse if after September 8th, 2023 and prior to when stall assignments and ride times are published (approximately 10 days prior to the start of competition)
Marketplace fees may be refunded if the horse is withdrawn from the Marketplace prior to August 15th. Marketplace fees are non-refundable after August 15th.
No refunds will be considered after ride times and stall assignments are published.
Refunds are not processed automatically. Trainers must request refunds in writing to secretary@therrp.org on the above schedule.
The refund schedule does not apply to registrations fees, which are non-refundable.
Critical Dates
April 9th, 2023: EARLIEST date for EHV-1 vaccine compliance. EHV-1 must be administered no more than 6 months prior to move-in at KHP.
August 15th, 2023: Final Entry form submissions CLOSE at 5pm EDT. All entries without a final entry submission will be withdrawn.
September 8th, 2023: Final Entry edits CLOSE.
September 14th, 2023: EARLIEST date for out-of-state health certificate compliance. Horses traveling to the Makeover from outside of Kentucky must have a valid health certificate issued no more than 30 days prior to move-in at KHP.
September 25th, 2023: LATEST date for EHV-1 vaccine compliance. EHV-1 vaccine must be administered no less than 14 days prior to move-in at KHP.
Competitor Party
Our competitor party, which doubles as an awards banquet, will be on Friday, October 13th. We will be awarding ribbons and prizes based on preliminary competition results at the party, so it is the perfect chance to be recognized for (and celebrate) all of your hard work. Details on ticket sales to come.
GIVE BACK TO THE MAKEOVER
Volunteerism
Our volunteer sign-up is live! The Makeover has always run off a small but dedicated army of volunteers; will you be one of them? Shift and positions are available to suit all schedules and experience levels. More details are available here. Volunteer shifts can be scheduled around your ride times too!
Along with a hat, t-shirt, and refreshments, volunteers get 20% off in the RRP booth for the duration of the event and tickets for volunteers-only raffles.
Silent Auction Donations Needed
Our Makeover silent auction has become a meaningful fundraiser for the RRP and each year it has expanded its unique and diverse offerings of gifts, experiences, art, memorabilia, and more. We very much appreciate any donations you can offer or solicit from your community. More details about the silent auction are available here.
Fund-a-Need Campaign
With it being Makeover crunch time, we thought we would make our Fund-a-Need campaign for directed donations a little more interesting: we're rewarding this year's Makeover trainer who raises the most money through Fund-a-Need with EITHER a refunded 2023 entry fee (first discipline and one stall — $375 value) or a $375.00 RRP gift card to be used however you like in the RRP Store (including towards next year's trainer application!).
Fund-a-Need allows donors to directly support the many underlying costs with producing the Thoroughbred Makeover. Get started with your personal fundraising page at https://secure.givelively.org/donate/retired-racehorse-project/2023-fund-a-need-campaign/fundraisers/new. Campaign runs through October 14th!
FINAL ENTRY FORM SECTIONS
There is one form per trainer, and the team captain is responsible for completing the Final Entry form for team entries. Trainers with two or more horses will have ALL horses populate on the same form. Trainers who have individual entries AND a team entry will enter all horses on the same form. The form pre-populates some information, including your horse's Jockey Club name. Please verify that this information is correct before proceeding.
You may find that your horse's registration status still says pending when you go to complete your Final Entry — that is OK. You can still complete your final entry while your horse is pending.
Payment for Final Entry is due by close of the August 15th deadline.
Trainer Info
Announcer Bio: This is an opportunity to provide a brief statement for the announcer to share. We already have basic stats on file about you and your horse, so this would be an opportunity to list special accomplishments. It is optional, but will help you showcase your horse in the best light possible.
Horse Entry Info
Training History: We want to get an idea of where horses will in their training as they complete the Makeover cycle, and anything that may have impeded progress. Please answer these questions as accurately as possible.
Sale Status: Confirm if your horse should be included in the ASPCA Marketplace Catalog (now a special section of the Winter issue of OTTB Magazine) and choose if you want a standard listing or another option that provides additional exposure. Once you submit your Final Entry with your horse identified as "For Sale", you will be able to go to the My Horse Registrations section of the Trainer Portal and create your listing for your horse. Horses may be listed as "Marketplace-Only" which is a non-competing, no-stabling option which still allows participants to include a Makeover-registered horse in the catalog.
In lieu of our usual Marketing Your Sales Horse webinar, we produced an article with lots of photos this year to help you avoid some of the most common pitfalls when producing your Marketplace listing. RRP staff went out and humiliated their own horses with lots of bad photography: don't let their sacrifice go unnoticed! Read the article in the RRP Education Library here.
Discipline Choices: Select the discipline(s) in which you wish to compete. Depending on which disciplines you select, you may also be asked what height you want to jump, what dressage test you want to do, or what you're doing in your Freestyle. Be sure not to skip those fields. If you wish to change your discipline(s) after submitting the form, email secretary@therrp.org to request the change. Your selections here are FINAL after August 15th.
Updated for 2023: Your first discipline fee is $150 and includes schooling and drug testing fees. Second discipline fees are $100. Note that second disciplines are available on a first come, first served basis and the RRP reserves the right to cap entries based on scheduling capacity. If divisions are waitlisted, this will be published in the Trainer Portal and those impacted will be notified by email shortly after Final Entry closes.
Those entering the Field Hunter division must have a letter from an MFHA-recognized hunt certifying that the trainer (and team members, if applicable) have fairly hunted. This division is not appropriate for those who have not hunted before. This can be uploaded in the My Horse Registrations section by selecting Upload/View Documents next to the appropriate entry.
If you have a team entry, the form will prompt you to select a team member for each phase of the discipline(s) you are entered in. A minimum of two team members must ride/present the horse for each discipline.
T.I.P. Championships: Please let us know whether or not your Makeover horse will also be entered in T.I.P. Championships. This is strictly for our own records and does not enter the horse in T.I.P. Champs. Participants must enter the horse themselves with T.I.P. directly.
Check-In Information: You must enter your horse's Jockey Club registered microchip number here. This is a required field, and the form will not submit without a microchip number. The rest of the horse's documents (coggins, health certificate, vaccination record) do not need to be uploaded to the form and can be uploaded through the Trainer Portal at any time leading up to the event.
Stabling
If you are bringing T.I.P. only horses with you, DO NOT reserve their stall on this form. You will be double billed for stalls. This stall request is for Makeover horses and non-competing horses only.
Select your planned arrival date: Stabling does not open until noon Monday. If you will not be on show grounds by 4 PM Tuesday, you must contact the show secretary to make arrangements for check-in and completing your arrival exam.
Select the number of horse stalls and tack stalls you require: If you are sharing a tack stall with someone, please order that stall on one person's entry. The person who reserves the tack stall should input the name(s) of whoever they are sharing the stall with on the Final Entry form when prompted.
Stabling for all stalls is a flat-rate of $225 and covers your entire week, regardless of arrival date. Horses must vacate their stalls by 8 AM, Sunday, October 15th. You may forgo a stall and instead pay the $60 Horse Park ship-in fee to work from your trailer. The ship-in fee is $60 per trailer for the duration of the event (not a daily fee).
You may enter a "stable-with" request, but please limit this to those participants with whom you are traveling or sharing a tack stall. Choose ONE group name (ex: Team RRP) that all members of your stabling group will enter in this section of their final entry (or T.I.P.) forms. If the supplied group name does not match the rest of your group, we cannot guarantee you will be stabled together. Due to complex move-in logistical issues, we cannot accommodate large "stable-with" requests. We will NOT be accommodating requests to be stabled in specific barns.
Stabling for non-Makeover T.I.P. horses will be done on your T.I.P. entry form, NOT on your Final Entry form. Rest assured, we will still stable your T.I.P. and Makeover horses together. For added assurance, please use the same stabling group name on both your Final Entry form and T.I.P. entry form.
Non-Compete Horses
Updated for 2023, all non-compete horses will be assigned bridle numbers and be asked to provide the same proof of Coggins, health certificate, and required vaccinations as Makeover horses. You will be required to provide a non-compete horse's name and gender if the number of horse stalls you reserved is more than the number of Makeover horses you are bringing. You can upload documents now or later in the portal prior to check-in. For each non-compete horse, you will be assessed a $50.00 fee.
Final Entry Fees
Your fees owed are calculated based on your selections throughout the form and broken down for you in the chart. Be sure everything looks correct, and then submit your form. As long as you are not missing any required fields, you will then be directed to the payment page. Payment is due upon submission of your final entry form. Any entries without payment as of 5pm on August 15th will be withdrawn.
Final Entry Edits
When you have submitted your Final Entry, you will get an email confirmation summarizing your selections. Until September 8th, you may edit the following fields on your Final Entry:
Discipline jump heights, Dressage test, and Freestyle info
Horse sale status
Stabling needs
If you would like to make edits outside of this, please email secretary@therrp.org for assistance.
Though we cannot guarantee our ability to accommodate changes after September 8th, please email secretary@therrp.org with any late change requests. Changes made after September 8th will be subject to a $75 late fee.
Other Resources and Important Links
Our Website
2023 Rulebook
Trainer Portal (restricted, must be logged in to access)
RRP Store
RRP Facebook Page
TB Makeover Public Facebook Group
TB Makeover Volunteers Facebook Group
Instagram: @RetiredRacehorseProject
Twitter: @RRP_TBMakeover
TikTok: @retiredracehorseproject
Download the official 2023 Accepted Trainer Badge here and share it on your socials with #TBMakeover!
The Retired Racehorse Project staff is here to help you have a successful and positive experience preparing your horse for the Thoroughbred Makeover and beyond. If you have any questions, don't hesitate to reach out. Contact RRP Program Assistant and Makeover Show Secretary, Rayna Erasmus, by email at secretary@therrp.org.
All the best,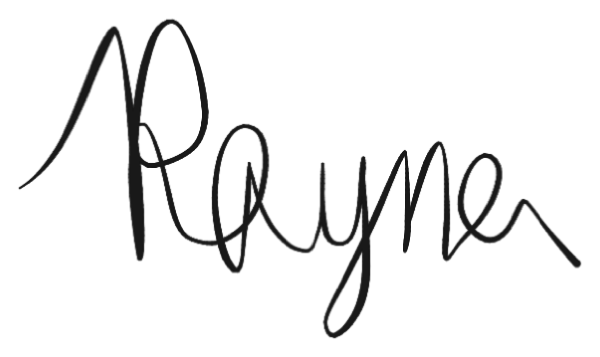 Rayna Erasmus
Program Assistant and Show Secretary
3357 Hazelwood Road, Edgewater, MD 21037
Subscribe to Off-Track Thoroughbred Magazine