2023 Trainer Acceptance Letter
January 15, 2023

Congratulations!
You are one of over 500 talented trainers and team members who are on track to show the world what a Thoroughbred ex-racehorse can do at this year's Makeover.
Would you like to announce your acceptance on social media? Download the official 2023 Accepted Trainer Badge here and share it on your socials with #TBMakeover!
Please refer to your email for your personalized acceptance letter as your acceptance may include individualized restrictions or conditions.
DON'T STOP READING HERE!
What follows is all the essential information you need to set forth on your journey to Kentucky. We will have a "Welcome Webinar" which you can access via Zoom Video Conferencing (passcode 480145) or live in our Makeover Trainers Group at 7:00 PM EST, Thursday, February 16th where we will review much of this email, talk about what's new this year, and answer all your burning questions about what to expect over the next eight months.
Communications and Resources
The RRP sends all formal communications by EMAIL and will be utilizing the Trainer Newsletters bulletin board to relay important information between now and October. Please read emails and newsletters thoroughly and be sure to check that they are not landing in your spam folder. NOTE: If you choose to unsubscribe from the RRP's emails, you will be unsubscribed from trainer emails. We also utilize text notifications on occasion and more heavily during the weekend of the event. You will receive text updates if you opted in on your trainer application.
These communications, along with our Rulebook and Trainer Portal, are designed to be essential resources for you. The RRP has a small staff and we create these resources in effort to anticipate and address as many questions as possible and thus serve you better. Please take the time to familiarize yourself with the information that's been made available to you. The more informed you are, the better experience you will have!
How to Contact the RRP
While the entire RRP staff are all available to support and assist you, as a competitor, your primary point of contact is RRP Program Assistant and Makeover Show Secretary, Rayna Erasmus. Rayna, and the rest of the staff, work a 9 AM to 5 PM EST, Monday through Friday schedule. The best way to reach her is by email at secretary@therrp.org. Facebook messages to staff are not an appropriate way to contact us. The Facebook group is also not meant for rule-related questions; please contact the office or secretary directly.
Schedule of Critical Dates
Below is a list of deadlines throughout the year. All paperwork deadlines close at 5pm EST on their due date, which will always fall on a business day. We will not run you down for paperwork and missing paperwork jeopardizes your Makeover entry. If we choose to accept late paperwork, we have the right to assess a late fee of up to $100.
Tuesday,
February 15
Acceptances announced, horse registrations open
Sunday,
April 9
EARLIEST date for EHV-1 vaccine compliance: EHV-1 must be administered no more than 6 months prior to move-in at KHP
Friday,
June 30
Late applications close: Anyone who missed the January application deadline may still submit an application until this deadline. A $100 late fee will apply.
Horse additions close: Accepted trainers wishing to add more horses to their entry must email the secretary to increase their horse count and pay the associated fees.
Trainer change close: This is also the latest date to request trainer replacements, team member changes, and entry type changes (from individual to team or vice versa).
Friday,
July 28
Horse Registration close: All Individual and Team Captain entries that have not registered their makeover eligible horses by this date will be withdrawn.
Tuesday,
August 1
Final entry open: Final entry enters you into your chosen discipline(s), reserves stalls, and enters your horse into the ASPCA Marketplace (if desired). Microchips must be recorded by this time as well.
Tuesday,
August 15
Final entry close: Individual and Team Captain entries without a completed final entry form by this date will be withdrawn.
Friday,
September 8
Final entry edits close
Monday,
September 25
Latest date for EHV-1 vaccine compliance: EHV-1 must be administered no less than 14 days prior to move-in at KHP
Horse Registration and Entry Management
Trainers are to register their horses as soon as they are acquired and must have a horse registered no later than July 28, 2023. If you do not register a horse by July 28th, you will be assumed a scratch and your entry will be withdrawn.
You may access the Makeover Horse Registration Form by selecting "Register a Thoroughbred" from the actions column dropdown menu next to the appropriate entry in the Trainer Portal. When completing any form in this section you must be logged in to the website using the account that you used when you submitted your trainer application. Once your registration is submitted it is reviewed and formatted to create a public profile on the website. It may take several days (or even longer as we work through the initial flood) before your horse is published to the website. We will contact you if there is a problem with your registration. If you registered your horse before February 15th, please give our staff some time to review and update your horse's registration status.
Once your Horse Registration is submitted it will show up in the My Horse Registrations grid. From here you can check on the status of your registration, report your horse as sold or withdrawn, and add photos to your horse's profile.
Team Captains are responsible for registering their team's horse, uploading health documents, and completing the final entry form. These actions cannot be done through a team member's Trainer Portal.
Sale Horses
You will notice that some horses will have a green horse head logo next to their name on the entries list. This icon indicates that the Makeover trainer selected that the horse will potentially be for sale on the registration form. After the final entry period closes, only those that are entered in the ASPCA Makeover Marketplace will have this icon displayed next to their profile.
By participating in the Thoroughbred Makeover, trainers become ambassadors not only for the RRP and the event but also for the Thoroughbred breed; therefore, the RRP expects trainers and those associated with them to conduct themselves with the highest degree of horsemanship and sportsmanship before, during, and after the Thoroughbred Makeover. An acknowledgement of this code of conduct was included within the participation agreement which you signed and submitted with your application.
Microchips and Health Requirements
The Thoroughbred Makeover has become known for industry-leading policies regarding horse identification, as well as soundness and wellness. In addition to current coggins and health certificates, the Thoroughbred Makeover requires each horse entering a competition ring in Kentucky must pass an Arrival Exam which verifies that the horse meets the following standards:
Is in a minimum body condition score of 4 according to the Henneke Body Condition Scoring System,
Is microchipped with a Jockey Club-registered chip (available for purchase here),
Is vaccinated for EHV-1,
Is sound in-hand,
And has normal vitals and is free of any major swellings or blemishes that would impede performance.
It is also strongly recommended that horses are vaccinated in accordance with the AAEP core vaccination guidelines. Trainers should familiarize themselves with these policies and the Arrival Exam procedure, which are all found in the rulebook, and engage their veterinarian to help them make sure their horses are appropriately prepared for the competition. The RRP staff is always available to support trainers in achieving these requirements.
Lodging and Other Reservations
Competitors are encouraged to make lodging arrangements sooner than later, as options fill up quickly. Information about our host hotel and KHP camping is available on our website.
Stabling arrangements are not made until August and will be handled through the RRP. It's going to be a long week. If turnout is essential for your horse, there are ample layover facilities in the area that you could stable at overnight and ship into the Horse Park during the day.
Round pen rentals at the Kentucky Horse Park are not reserved through the RRP. Trainers are responsible for making their reservations directly with Dever, not with KHP or the RRP. Call 859-233-9702 for reservations.
Off-Track Thoroughbred Magazine is an award-wining quarterly publication full of articles on training, care, racehorse life, and aftercare news, and frequently highlights our own Makeover trainers! This is the only magazine dedicated to Thoroughbreds in sport, published for OTTB-lovers just like you.
As part of your acceptance into the 2023 Thoroughbred Makeover, you are gifted a year-long subscription to our magazine. Details on how to redeem your free subscription will be in a separate email to come.
We maintain a Facebook group for Makeover trainers past and present to share news, discuss their work, and get to know one another. This group is administrated by the RRP staff and volunteers who work to make sure it stays on topic, positive, and family-friendly. Group admins have the right to remove posts or comments that they believe are not in the spirit of, or distracting from, the intent of the group.
While everyone would love to come home with top placings and a share of prize money, most of you are also in this for other reasons. If previous years are any indication, you are likely to encounter some like-minded new friends who share your passion. The Facebook group can help make that happen, and is an excellent resource for advice and encouragement from experienced trainers.
Please review the rules posted for this group regarding horse sales, advertising of additional services, and other important notes.
Webinars
The RRP organizes several webinars on key subjects for Makeover trainers throughout the year. Webinars are accessible via Zoom Video Conferencing and Facebook Live and are also posted to YouTube for viewing after the fact. Mark your calendars for these upcoming sessions:
This Thursday February 16th at 7 PM EST: Welcome to the #TBMakeover Class of 2023
RRP executive director Kirsten Green, program assistant/Makeover show secretary Rayna Erasmus, and communications manager Kristen Kovatch Bentley provide information to get you started successfully on the road to Kentucky.
Access via Zoom Video Conferencing (passcode 480145) or live in our Makeover Trainers Group.
Tuesday, March 28th at 7 PM EST: Developing Healthy Hooves
How can you set your Thoroughbred up for hoof success, and what's a realistic timeline for developing a healthy hoof? Alicia Harlov of The Humble Hoof joins us to answer these questions and more. Questions can be submitted ahead of time to kbentley@therrp.org.
Access via Zoom Video Conferencing (passcode 098737) or live on the RRP Facebook Page.
We are in the process of finalizing the rest of our session topics and will publish a schedule shortly.
Promotion and Press
The Thoroughbred Makeover gets lots of press, and that's a good thing. The RRP's mission is to increase demand for these horses, and promotion is a big part of that. You will notice that the stories we pitch to the press tend to have some type of unique or noteworthy angle, whether it's about the horse or the trainer. If you feel you or your horse have a newsworthy angle, please let us know, as we can only promote stories of which we are aware! If you and your horse are not well known, it doesn't mean we're not rooting for you. The official hashtag that we monitor for content is #TBMakeover. Please be sure to use this hashtag if you would like us to see, and possibly share, your posts.
It serves the RRP's mission when your work with Thoroughbreds is promoted. Whether you are an amateur that trains and sells a horse from time to time or a professional with a large training operation and a herd of students, you are the bridges to second careers that the racing industry and future horse buyers need to meet.
Welcome!
You are an impressive bunch and we're all proud to welcome you as the Class of 2023. We said in 2010 when the RRP began that we needed to get more Thoroughbreds back into the hands of great trainers so that they could demonstrate their quality and the Makeover is making that happen in a big way. But most importantly — enjoy the process over the next eight months. Listen to your horses, make good friends, and learn something new from others. This is about so much more than one weekend in October.
All the best,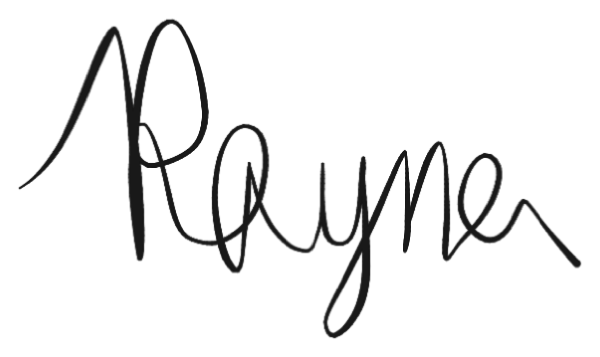 Rayna Erasmus
Program Assistant and Show Secretary
3357 Hazelwood Road, Edgewater, MD 21037
Subscribe to Off-Track Thoroughbred Magazine
Social Media and Important Links
Our Website
2023 Rulebook
Trainer Portal (restricted, must be logged in to access)
RRP Store
RRP Facebook Page
TB Makeover Public Facebook Group
TB Makeover Trainers Closed Facebook Group
TB Makeover Volunteers Facebook Group
Instagram: @RetiredRacehorseProject
Twitter: @RRP_TBMakeover
TikTok: @retiredracehorseproject